Jacksonville, Hour Three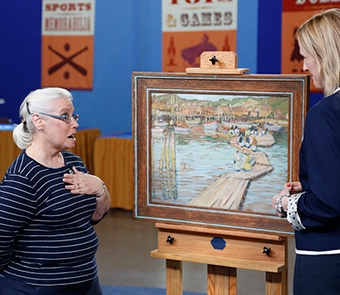 Episode #1824 / Length: 57 minutes
ANTIQUES ROADSHOW stops in Jacksonville, Florida, where host Mark L. Walberg and appraiser Arlie Sulka visit Flagler College to look at Louis Comfort Tiffany stained glass windows. Highlights include a NASA "Mercury 7" signed photo, ca. 1960, that was gifted to the guest by her Air Force father-in-law; an 1862 Abraham Lincoln signed document, given to the guest's great-great-great-uncle by Abraham Lincoln as part of a commission to abolish slavery and is now valued at $50,000 to $75,000; and a Tiffany & Co. gold necklace. ca. 1875, with strong Japanese influences and appraised for $55,000 to $60,000.
Scheduled Broadcast Times
There are no upcoming showings of this program.