What's Up with Saturn's Rings? / Sunspot's Night out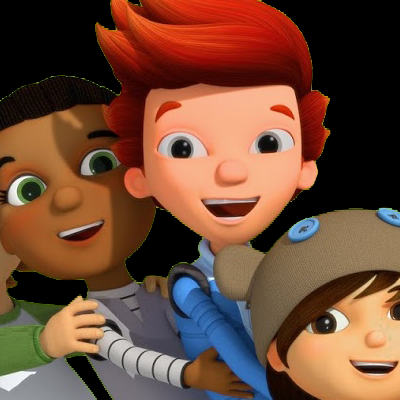 Episode #112 / Length: 29 minutes
What's Up with Saturn's Rings? - Celery takes Jet, Sydney, and Sean on a trip to explore Saturn's rings to learn what they're made of. Curriculum: Saturn has more than 12 rings that are made of mostly ice. The ice pieces range from microscopic to very large chunks. The rings appear to be revolving with Saturn at the same speed but it's thought that the individual rings revolve at different speeds. Sunspot's Night Out - When Sunspot goes missing in the neighborhood, Sydney, Sean, and Jet use the North Star to navigate their way to where he is. Curriculum: The North Star is often used for navigation due to its constant position in our sky. It isn't the brightest star, but unlike the other stars, it seems to remain at a fixed location in the sky.
Scheduled Broadcast Times
There are no upcoming showings of this program.