A Visit from Uncle Zucchini / Mindy's Weather Report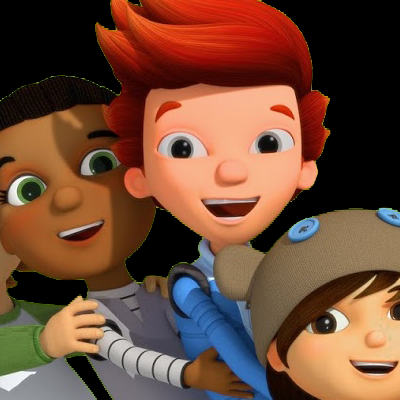 Episode #114 / Length: 29 minutes
A Visit from Uncle Zucchini - Celery's brother, Zucchini, and his pet, Moonbeam, decide to visit the Propulsions, but get lost along the way. The kids have to figure out where on Earth he is. As it turns out, Uncle Zucchini never made it to Earth, but has landed on a place that sort of resembles Earth - Titan, Saturn's largest moon! Titan has Earth-like features such as oceans, mountains, and an atmosphere. Curriculum: Titan is Saturn's largest moon, and the second largest in the solar system. Titan has lots of conditions that make it similar to Earth, including an atmosphere with clouds and a golden haze, and liquid oceans. Mindy's Weather Report - Mindy and Sunspot, watching a weather report broadcast on FACE 9000's screen, learn of a huge storm system on Saturn. When the other kids hear about it, they mistakenly assume the storm is somewhere local. Mayhem ensues as the misinformation spreads and everyone rushes around to prepare, while Mindy meanwhile "broadcasts" her own weather report from Jet's house. Curriculum: Earth is not the only planet with storms! Although we have big hurricanes here that typically last up to a week, Saturn is home to a hexagonal group of hurricanes locked into place around Saturn's north pole, that may have been going on for hundreds of years.
Scheduled Broadcast Times
There are no upcoming showings of this program.