Comet Fever / Asteroid Patrol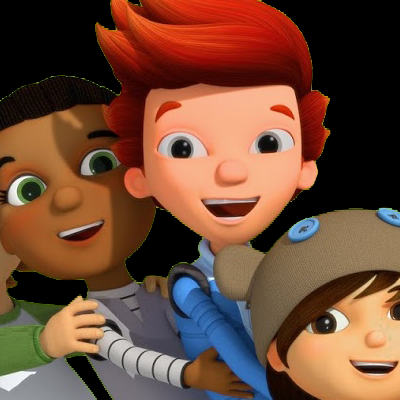 Episode #118 / Length: 29 minutes
Comet Fever - The neighborhood is having a star gazing party when Mindy discovers what may be a new comet. While Celery takes Jet, Sean, and Sydney out to space to get a close-up look at the comet, Carrot and Mindy decide to surprise the others and make their very own comet in the backyard using ingredients from home! Curriculum: A comet is an icy body that releases gas or dust. Comets are often compared to dirty snowballs. Occasionally a comet streaks through the inner solar system, creating quite a show! Asteroid Patrol - When Sean learns that asteroids are floating around the solar system (potentially), he decides to set up a homemade asteroid watch-station in the treehouse, and gets all the other kids involved. Eventually, Sean's mother and her colleague at the DSA help Sean and the others understand how scientists monitor the skies for asteroids, a job that Sean doesn't need to do all by himself. Curriculum: Asteroids are mostly found in the Asteroid Belt. Occasionally an asteroid can break away from the gravity of the Asteroid Belt and intersect with the orbit of the Earth. When a small asteroid enters the Earth's atmosphere, it becomes a meteor and burns up.
Scheduled Broadcast Times
There are no upcoming showings of this program.