Date Night / Face on the Fritz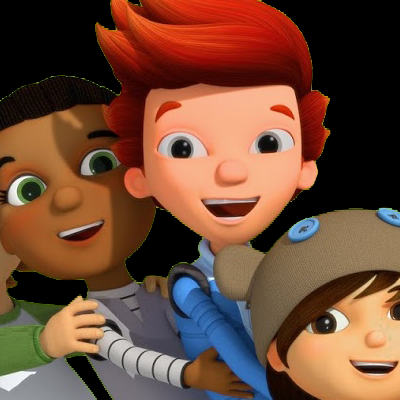 Episode #120 / Length: 29 minutes
Date Night - When Jet realizes that it's the anniversary of Carrot and Celery's first date, he wants to recreate that first picnic they had on one of Bortron 7's moons. The kids all get involved to help create the perfect date night. Curriculum: It's hard to have a picnic anywhere in the Solar System besides Earth - here we're not too near or too far from the Sun, so the temperature is just right, plus we have liquid oceans and a breathable atmosphre. Anywhere else, you'd definitely have a hard time enjoying a picnic outdoors. Face on the Fritz - When the kids are trying to build a new pet house for Sunspot and FACE 9000 gives them mixed-up directions, they learn that it is time for FACE 9000 to get upgraded. In the meantime FACE 9000's "substitute," the "DATA-BOX," is an old Earth computer from the early 1980s. The kids need to learn how to give instructions in the way computers understand, putting them in charge of using technology in an active way. When FACE 9000 comes back, they have learned to appreciate him, as well as to be more independent thinkers. Curriculum: Technology has advanced greatly since the days of the giant computers that guided man to the moon in 1969. However, even though technology is very useful, it is still a tool, not an end in itself, and people still need to know how to monitor and program it.
Scheduled Broadcast Times
There are no upcoming showings of this program.