Downton Abbey - Part 1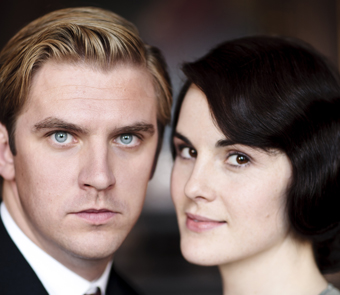 Episode #4101 / Length: 1 hour, Length: 25 minutes
Created by Oscar-winning writer Julian Fellowes (Gosford Park), "Downton Abbey" depicts the lives of the noble Crawley family and the staff who serve them, set at their Edwardian country house in 1912. Featuring an all-star cast, including Hugh Bonneville (MASTERPIECE CLASSIC "Miss Austen Regrets"), Dame Maggie Smith (Harry Potter) and Elizabeth McGovern. Laura Linney hosts. When the Titanic goes down, Lord Grantham loses his immediate heirs and his daughter Mary loses her fiance, throwing Downton Abbey and its servants into turmoil. The new heir turns out to be Matthew, a lowly lawyer with novel ideas about country life. Starring Hugh Bonneville, Dame Maggie Smith and Elizabeth McGovern.
Scheduled Broadcast Times
There are no upcoming showings of this program.