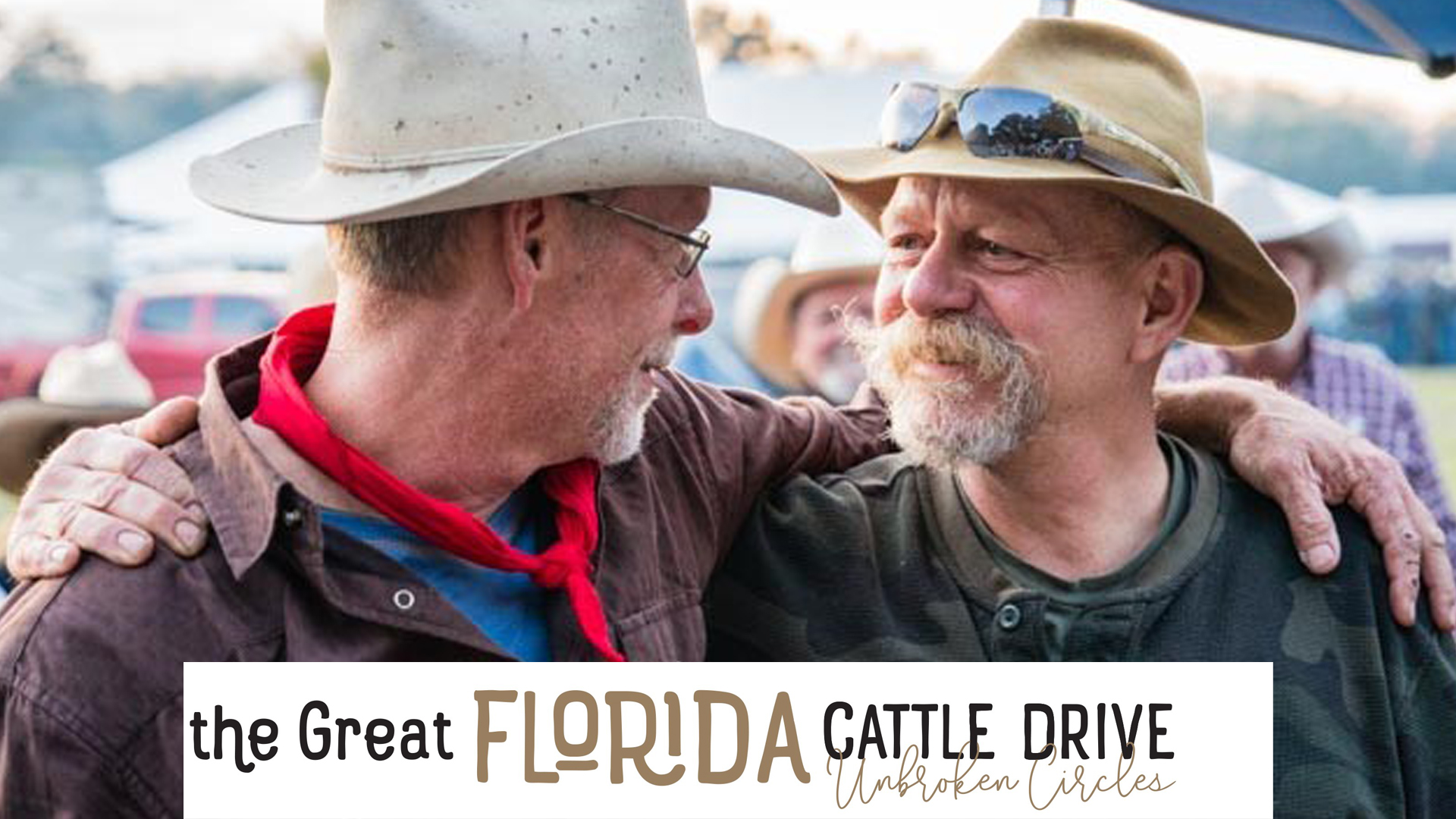 "The Veteran Story" is about a group of combat-wounded veterans who took part in the Great Florida Cattle Drive 2016.
That historical event took place in central Florida with over 400 riders and around 500 head of cattle.
"This ride is a re-enactment of the cattle drive done back in the 1800s," said Imogene Yarborough, a Rancher and Committee member for the Drive.
Produced by award-winning film makers, Elam and Nic Stolzfus, this 11 minute video about the Veterans is a short preview of a longer documentary on the cattle drive called "The Great Florida Cattle Drive: Unbroken Circles."
In the segment you see here, the Veterans share how they connected with the land, their horses, and other riders on the trail. And they did it as rain poured down on them for a good portion of the trip.
Chair for the Cattle Drive Committee, Doyle Conner Junior, says the weather is always part of a cattle drive experience. "When people first called in and said, 'Well, Mr. Conner, what are we going to do if the weather is bad?' I said, 'What you're going to do is remember it longer.'"
Operation Outdoor Freedom helped provide the opportunity for veterans to take part in the cattle drive free of charge.
"The transformation I saw in myself… It was incredible," said Chris Dacy, Alumni Manager of the Wounded Warrior Project. "It was an incredible time."
They weren't the only ones affected by the experience. During the drive, the veterans mentored a group of young men from the Florida Sheriffs Youth Ranches.
Jeff Parker, Farm Manager for the Youth Ranches says activities like this can be a life-changing experience for the boys. "It can totally change their outlook," he said. "It can change their personalities, it can give them something else that they never imagined doing."
Over the course of a week, the Veterans, the young men from the Ranch, and the other participants on the drive, bonded together to form an unbroken circle.
"We were all one big group, and I loved that." said Dacy.
The full documentary is scheduled to premiere on WFSU-TV and other PBS stations across Florida in February of 2017.