About WFSU Dimensions
Production of WFSU-TV's "Dimensions" began in the autumn of 2007 with the goal of highlighting the interesting community events in our viewing area and uncovering hidden gems of the Big Bend. Produced four times a month, the program features interviews, performances, and on-location stories capturing the vibrancy of north Florida and south Georgia.
WFSU-TV's producers and staff have captured amazing video of rarely seen endangered whooping cranes arriving at a local refuge and have been among the first to climb the newly restored lighthouses along the waters of our Gulf Coast. We explored the Apalachicola River by kayak and journeyed into the depths of the Florida Caverns in Marianna. We've previewed local theatre and musical events with performances by the Young Actors Theatre, the Capital Chordsmen barbershop group, and Thursday Night Music Club. We've told you about festivals in Apalachicola, Perry, Thomasville, Monticello, Tallahassee, and many others. We've interviewed local organizations looking for volunteers like the American Red Cross, Relay for Life, and Habitat for Humanity. We've taken you hiking, fishing, and birdwatching through our EcoAdventures, and we offer monthly segments dedicated to education and gardening.
You can share your events with us, too. View WFSU's online community calendar to see what else is going on in our area or add your event. We often follow up on those community calendar events with interviews or features. Help us discover the many "Dimensions" of the Big Bend!
Watch "Dimensions" the first four Wednesdays of the month at 7:30pm ET on WFSU-TV. Encore presentations are televised on the following Sundays at 10 am ET. For Comcast Cable customers in Leon, Gadsden, Wakulla, Madison, Taylor and Brooks Counties, you can also view encore presentations throughout the week on 4fsu (Comcast Channel 4).
Host Julz Graham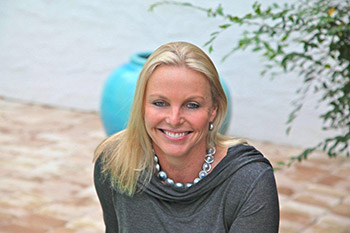 Prior to her role as host, Julz Graham has worked in advertising, television and film production both in Sydney, Australia and Tallahassee including WCTV-6 and the Florida Association of Broadcasters. Most recently she was an art consultant with Signature Art Gallery and Ed Jonas Studio. Julz also co-hosts "Furious Fiction" - which features book reviews and author interviews from local to international to Pulitzer prize-winning writers.