Almost every Florida town has a story to tell about those who served in a war. The Four Freedoms monument in the heart of Madison, Florida was placed there in honor of Collin Kelly, Jr. Captain Kelly died in the early days of World War II.
Another monument stands along Highway 90 on the way to Monticello. That one was raised in honor of Sergeant Earnest Boots Thomas, Jr. — a young man who helped raised the flag at Iwo Jima, but was killed 8 days later.
Almost a quarter of a million Floridians served in World War II. In front of the R.A. Gray building in Tallahassee stands a pillar that is a replica of Florida's section of the national monument in D.C. On the pathway leading up to the monument, there are 67 markers– each representing a county in Florida and telling what contributions that county made during the War.
Inside the R.A. Gray building is the Museum of Florida History, which houses a special permanent exhibit.
"This was an initiative of the Florida Department of Veteran's Affairs – what they called at the time a living memorial. The idea was to go beyond just a granite and stone and bronze memorial and to have a museum exhibit that would bring in the personal stories of veterans during World War II," says Bruce Gaetz, Senior Curator of the Museum of Florida History. "We look at Florida both from a homefront perspective and from the perspective of Floridians who went overseas and fought in the different theaters."
The exhibit features personal memorabilia from the veterans, including an Ike jacket and medals from a tank commander who served in the Normandy campaign.
World War II was a historically transformative event for Florida. It went from a quiet rural state to a place where training facilities proliferated. We want to remember that – and the veterans that served during the war.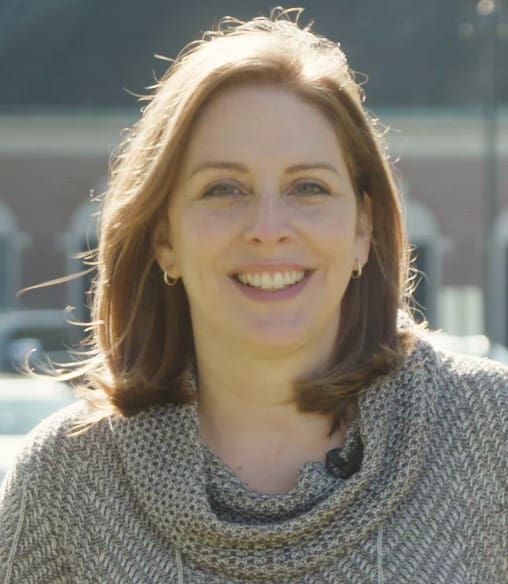 Suzanne Smith is Executive Producer for Television at WFSU Public Media. She oversees the production of local programs at WFSU, is host of WFSU Local Routes, and a regular content contributor.
Suzanne's love for PBS began early with programs like Sesame Street and Mister Rogers' Neighborhood and continues to this day. She earned a Bachelor of Journalism degree from the University of Missouri with minors in political science and history. She also received a Master of Arts in Mass Communication from the University of Florida.
Suzanne spent many years working in commercial news as Producer and Executive Producer in cities throughout the country before coming to WFSU in 2003. She is a past chair of the National Educational Telecommunications Association's Content Peer Learning Community and a member of Public Media Women in Leadership organization.
In her free time, Suzanne enjoys spending time with family, reading, watching television, and exploring our community.