Originally Published: November 9, 2017
Members of the Big Bend Honor Guard volunteer their time to provide full-service military interments to veterans and their families in North Florida.
Watch as these veterans provide this service for to Navy Veteran James M. Yarbrough, hear from his family, and listen to the members of the Honor Guard themselves.
The Big Bend Honor Guard can be found on Facebook at: Big Bend Honor Guard.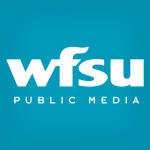 WFSU Public Media enriches lives and cultivates diverse perspectives by connecting our community through media content and services that inform, educate, and entertain.