Originally published: April 21, 2017
WFSU's Franky Verdecia got together with Kim Rivers and Craig Kirkman of Trulieve to explore their medical marijuana cultivation and processing center in Quincy, FL. Trulieve is one of seven cultivators and distributors to obtain a license in the state of Florida.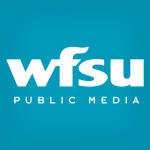 WFSU Public Media enriches lives and cultivates diverse perspectives by connecting our community through media content and services that inform, educate, and entertain.