Originally published: April 26, 2018
Here's Charles Renaud with a yarn about a woman in Georgia who raises animals you wouldn't expect to find in the warm, southern United States. As you'll see, his story knits together these animals and a real sense of entrepreneurship.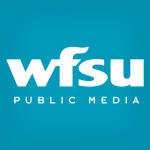 WFSU Public Media enriches lives and cultivates diverse perspectives by connecting our community through media content and services that inform, educate, and entertain.