Plan your spring garden while making sure you native bees will love it! Not only are the flowers bee friendly, but they are pretty too. We'll even show you how you can get free seed packets to add some of these plants to your yard. Our upcoming Bee in My Garden days will take place on February 5th and March 5th, 2022. Plus, hop on board for a 5-day kayaking EcoAdventure down the Apalachicola River!
While the rest of the country is dealing with REALLY cold temperatures (okay… we hit some lower ones this week, too), this episode reminds us why we love living in the North Florida/South Georgia area this time of year.
Bee-Friendly Gardens
We start in the "demonstration garden" at the University of Florida/IFAS Extension Office on Paul Russell Road (Leon County) and look ahead to all the fabulous plants and flowers that we can plant in our spring gardens. As we have been doing in other episodes this season, we're looking at ways to make our garden perfect for the native bees of our region. Ecology producer, WFSU's Rob Diaz de Villegas, has been working on these stories as a tie-in to the PBS|NATURE documentary called "My Garden of a Thousand Bees." In this episode, Rob talks with our partners about more than 30 different types of flowering plants you can put in your yard. These plants not only look great but also help local native bees thrive.
Bee in My Garden Days
Thanks to a grant from PBS | Nature and hhmi | Tangled Bank Studios, as well as a sponsorship from Prevent Child Abuse Florida, WFSU is giving away bee-friendly seed packets and putting on a few special events called "Bee in My Garden Days." The events will take place on February 5 and March 5. Pick up kits, while supplies last, at the Leon County Public Library. Learn more about these events.
EcoAdventure on the Apalachicola
Bee-lieve it or not, Rob did take a break from stories about pollinators to head out on a 5-day kayaking adventure down the Apalachicola River. The event was called Rivertrek, and as Rob will show you, it was a fascinating way to see some unique geology and other aspects of this incredible local waterway. This wasn't the first time Rob has embarked on this EcoAdventure: once his 4-year-old son joined him on part of the journey.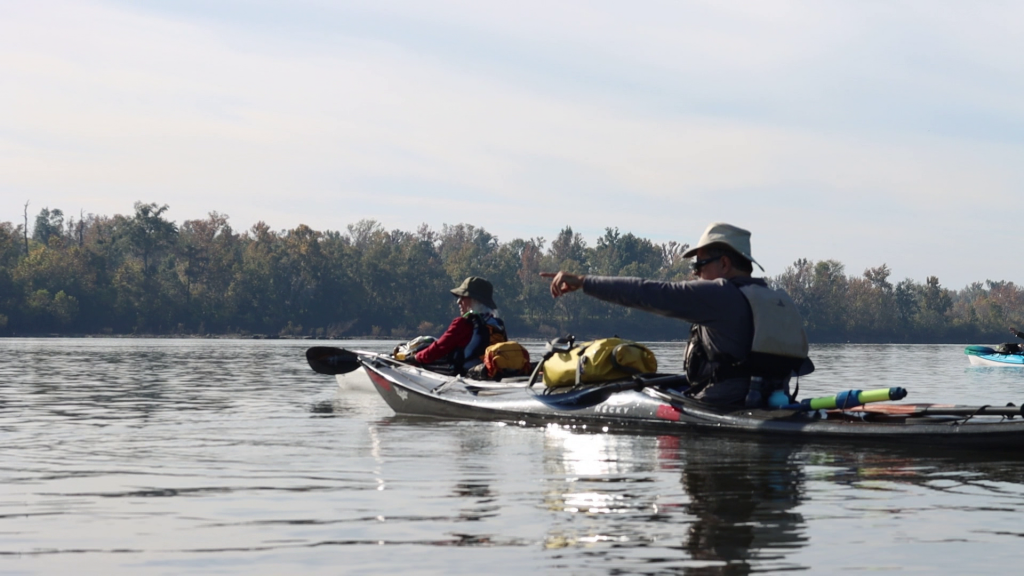 Community Calendar Newsletter
While you're here, don't forget to follow Local Routes on Facebook and Instagram. Plus, I highly suggest you sign up for our Community Calendar newsletter. Delivered weekly to your email, it's a great way to stay on top of events happening in-person and in the virtual world. Sign up! (WFSU takes your privacy seriously and never sells data.)
Consider a Contribution
Thank you for supporting WFSU Public Media. We can't produce programs like Local Routes without your help.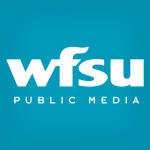 Suzanne Smith is Executive Producer for Television at WFSU Public Media. She oversees the production of local programs at WFSU, is host of WFSU Local Routes, and a regular content contributor.
Suzanne's love for PBS began early with programs like Sesame Street and Mister Rogers' Neighborhood and continues to this day. She earned a Bachelor of Journalism degree from the University of Missouri with minors in political science and history. She also received a Master of Arts in Mass Communication from the University of Florida.
Suzanne spent many years working in commercial news as Producer and Executive Producer in cities throughout the country before coming to WFSU in 2003. She is a past chair of the National Educational Telecommunications Association's Content Peer Learning Community and a member of Public Media Women in Leadership organization.
In her free time, Suzanne enjoys spending time with family, reading, watching television, and exploring our community.