Learn about the many Florida native plants you can include to create a bee habitat in your yard. Also, WFSU is giving away wildflower seeds starting in February of 2022 (while supplies last) as part of Bee in My Garden Days.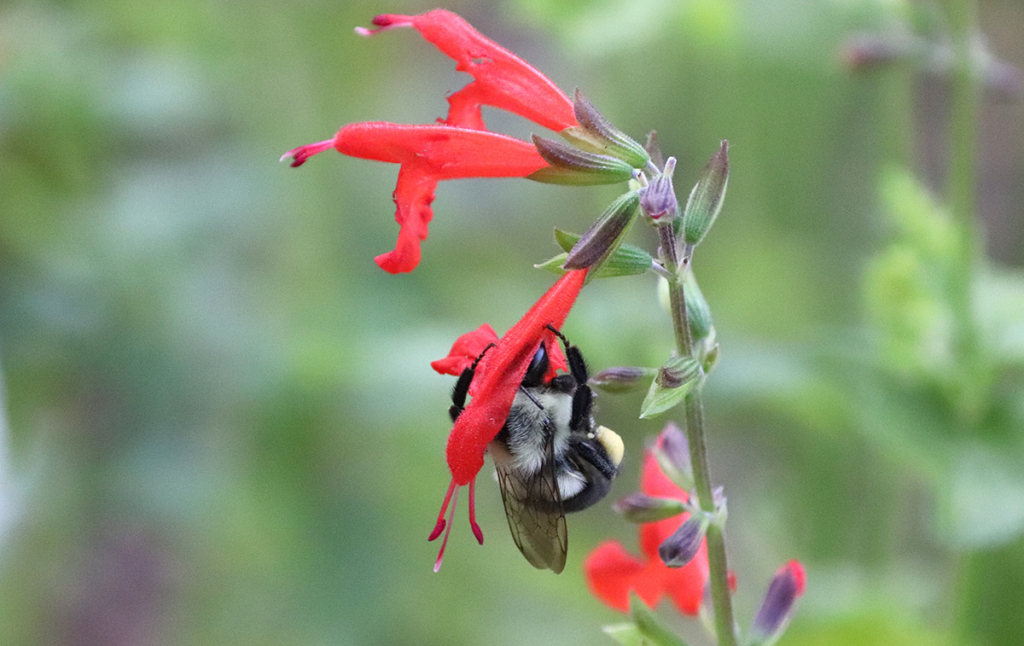 Some bee species emerge earlier in the year than others, and when they do emerge, they will seek out nectar and pollen. What flowers will be there in February and March for mining bees and bumblebees? Are they the same flowers that will feed longhorn bees as spring turns to summer? In August and September, brown-winged striped sweat bees explode in my yard, as do the blue lobelia, dotted horsemint, and Brickellia flowers. A few weeks later, asters and goldenrod provide nectar to mothers prepping nests for the winter.
Making a habitat for bees means providing for them year round. I talked to some of my favorite plant people about this, folks from the Florida Native Plant Society, Native Nurseries of Tallahassee, and the UF/ IFAS Leon County Extension. Between their recommendations, and with a few favorites of my own, I present to you this list of bee-friendly plants.
Where do we start? Not by looking down at your flower beds, but by looking up at trees.