A new season of the Southern Shakespeare Company is underway. January 2016 kicked off in January with the auditions for their new play. This is the second season for the company. April 2015 marked the return of the Southern Shakespeare Festival with a weekend of performances of "A Midsummer Night's Dream" after a 15 year absence in Tallahassee.
Laura W. Johnson, Executive Director of the Southern Shakespeare Company was excited at the turnout for the 2015 festival, "I think it surpassed our wildest expectations!"
Between 6 and 8 thousand people attended last year's three-day festival, which included the show itself along with the all day festival on Saturday, in spite of the weather.
"It was as if the clouds parted just for us. It threatened rain throughout the three days, but we never had a drop of rain for any of the performances or for the Festival itself. It was incredible," said Johnson. "Families came out with picnic baskets and enjoyed that kind of atmosphere," she continued, "It was such a tremendous success. And like I said, it surpassed our wildest dreams."
Plenty of humor is planned for their second Shakespeare main stage play. This time, they're taking on the Bard's "The Comedy of Errors", a play about mistaken identity. Two sets of twins end up in the same town and it's about how they get mixed up in each other's lives – which keeps the audience as well as the characters on stage guessing who is who.
Last year's "A Midsummer Night's Dream" was set in the 1960s. This year, the clock is turned back another decade to the 1950s. "The Comedy of Errors" will also have a carnival theme. Putting a fun twist on Shakespeare is becoming one of the hallmarks of the company. In 2015, they also did some special performances wrapping Shakespeare's Elizabethan speech pattern with the well-known Star Wars saga… It was called "Bard Wars".
Laura Johnson says "The idea is to make it fun, to make it accessible, to make it engaging. So finding concepts like that make it fun and engaging is really what we're after. The themes themselves are timeless, so finding something that modern-day audiences can relate to is something that we're trying to accomplish. We always say that Southern Shakespeare Company is not your grandmother's Shakespeare."
The company is already taking other steps to increase the fun. Instead of an all-day festival on Saturday, there will be pre-festivals from 4-7pm on Friday and Saturday leading into the production itself – and on Sunday, there will be another pre-festival show as well. They've done a lot to expand their education program by going into more schools last fall and there are plans to do that again this spring. As part of their education program there's a group of talented kids called The Bardlings, who jumped right into Shakespeare and are doing a tremendous job. A traveling troop has also been added since last year. And this year, that troop is doing "The Complete Works of William Shakespeare Abridged" – all 37 of William Shakepeare's plays in a madcap 97-minute presentation in several venues: The Monticello Opera House, Goodwood Museum, and the McGuire Center at Westminster Oaks.
Looking at what is already planned, you might think the Southern Shakespeare Company can't pack anything else into their schedule, but you'd be wrong. Also planned is a sonnet-writing contest, the return of "Sonnet Man", participation in the Word of South Festival, a wine festival fundraiser at the Edison Restaurant and more, including plans to add another full-length play this fall.
The Southern Shakespeare Festival will have their Wine Festival Fundraiser on January 30, 2016th at the Edison in Cascades Park with exclusive wines, delectable food, and an evening of fun. For more information on how to get tickets or to find out more about their spring Shakespeare schedule, visit SouthernShakes.org.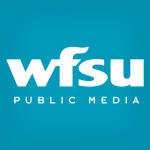 Suzanne Smith is Executive Producer for Television at WFSU Public Media. She oversees the production of local programs at WFSU, is host of WFSU Local Routes, and a regular content contributor.
Suzanne's love for PBS began early with programs like Sesame Street and Mister Rogers' Neighborhood and continues to this day. She earned a Bachelor of Journalism degree from the University of Missouri with minors in political science and history. She also received a Master of Arts in Mass Communication from the University of Florida.
Suzanne spent many years working in commercial news as Producer and Executive Producer in cities throughout the country before coming to WFSU in 2003. She is a past chair of the National Educational Telecommunications Association's Content Peer Learning Community and a member of Public Media Women in Leadership organization.
In her free time, Suzanne enjoys spending time with family, reading, watching television, and exploring our community.