Longineu and Joanna Parsons are both faculty members at Florida A&M University. Longineu is a jazz trumpeter and Joanna is a classical pianist – and they enjoy making music together. Both began playing as young children.
Joanna started playing the piano as a six year-old in Warsaw – because her older sister started playing and Joanna always wanted to do whatever her older sister was doing. She started going to music school and according to Joanna, everything else after that was "practicing, practicing, practicing."
Longineu's musical education was a bit different. "I started with piano when I was small, but that didn't last very long because I was in third grade and piano lessons were on Saturdays, hanging out with a bunch of girls instead of being out playing ball with the boys…" He stopped playing piano, but later, in seventh grade, he joined the school band and took up the coronet. "And that's how all of this madness started for me," he sums up.
So how did this pair become professors at Florida A&M Univeristy?
Joanna says "I came here from South America, from Columbia, where I was working and playing in the orchestra. I started studying at FSU and then did my doctorate – and I found a job at FAMU."
Longineu tells his story… "After performing for quite a few years out in the world, I decided to go back to school. I was in grad school at the University of Florida and my alma mater, FAMU, wrote me a letter saying it's time to come home. So I came here, expecting to be here for a year or two… and eighteen years later, I'm really happy and I have no intention of leaving. And I met my darling wife (of eight years) here and we're happy as we could be, right here in Tallahassee."
Longineu and Joanna Parsons are inspired to practice and play together because they feel that it's a great expression of love. Says Longineu, "It's all about life. It's about the life that I live; the life that we live together. And that just inspires us to make music."
Joanna adds "For me, in every piece of music that I play, I hear music in colors – so for me, it's an incredible experience to play. And when I perform with my husband, it's even better because I have double the colors in my imagination. That's a very rich experience for me." She continues "It's so very vivid, so I think the more music I know, the more music I have in my inner memory, the more colors I see."
If you're interested in hearing more music from Joanna and Longineu Parsons, you can visit their website at TribalDisorder.com.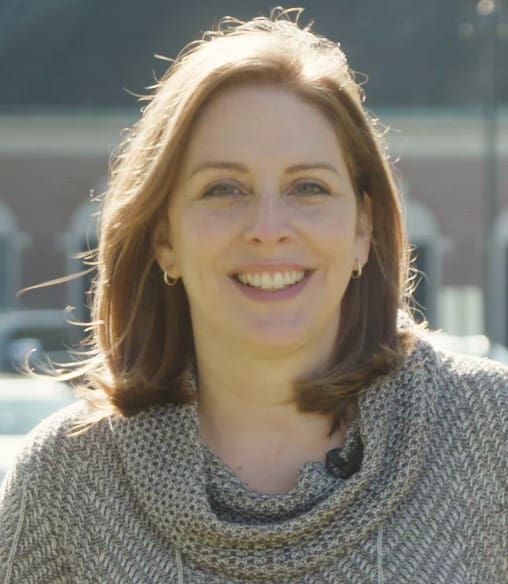 Suzanne Smith is Executive Producer for Television at WFSU Public Media. She oversees the production of local programs at WFSU, is host of WFSU Local Routes, and a regular content contributor.
Suzanne's love for PBS began early with programs like Sesame Street and Mister Rogers' Neighborhood and continues to this day. She earned a Bachelor of Journalism degree from the University of Missouri with minors in political science and history. She also received a Master of Arts in Mass Communication from the University of Florida.
Suzanne spent many years working in commercial news as Producer and Executive Producer in cities throughout the country before coming to WFSU in 2003. She is a past chair of the National Educational Telecommunications Association's Content Peer Learning Community and a member of Public Media Women in Leadership organization.
In her free time, Suzanne enjoys spending time with family, reading, watching television, and exploring our community.