Learning, Earning, and Gaining Experience with Internships
This summer as part of WFSU's work with the American Graduate Initiative, we hosted Sydnee Mines from the Tallahassee Future Leader's Academy as an paid intern in our Education Department. In this story seen on Local Routes, this high school student from Amos P. Godby High School says her favorite experience was getting to work with kids.
"I am horrible at waking up…"

Sydnee Mines, TFLA Summer 2019 Intern at WFSU
"One week we went to Chattahoochee and worked with kids at an elementary school and I absolutely loved it " says the rising 11th grader. " I got to work one of the stations and then the Odd Squad camp I thought was really fun and the kids really loved it."
First jobs often mean wake up calls for high school students and that was no exception for Sydnee. "I am horrible at waking up so I have to set an alarm and I think that me knowing that I have a job to go to every morning helps me wake up get ready and actually be able to go out."
Those that worked with Sydnee really enjoyed getting to know her. Misty Penton, Education Specialist with WFSU, says the teenager really opened up over the course of the summer. "She was really quiet but honestly ever since she started to spend more time with us she's gotten more and more open and entertaining and she's got a great sense of humor, which we have really enjoyed having around."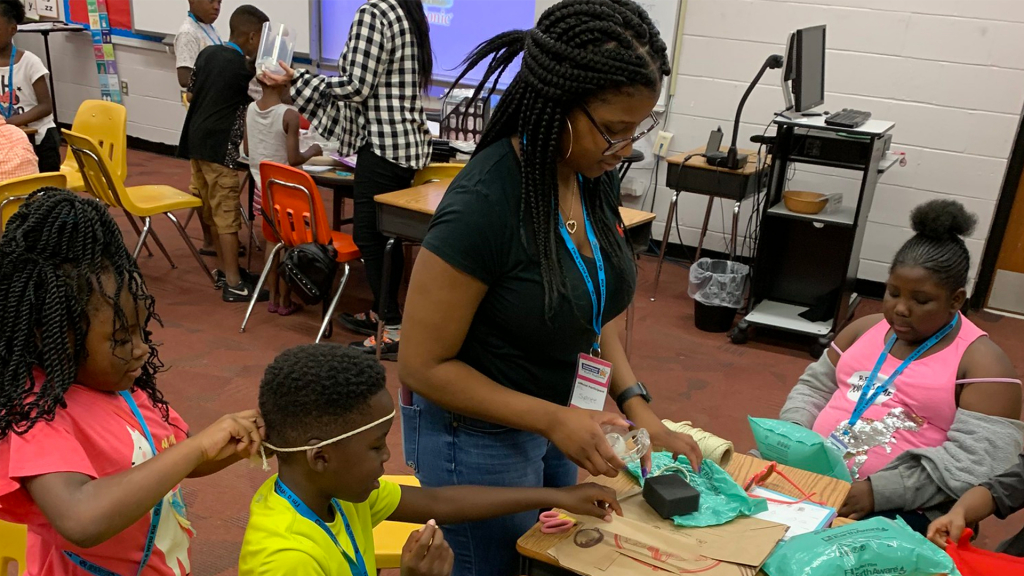 Normally shy, Sydnee says the internship pushed her out of her shell. "With this I'm more inclined to communicate with people and ask them questions and get to know people better. I've learned a lot about teamwork because they involve me with everything that goes on: Meetings or just casual talk or anything that they need, and I really enjoy that. I really appreciate that."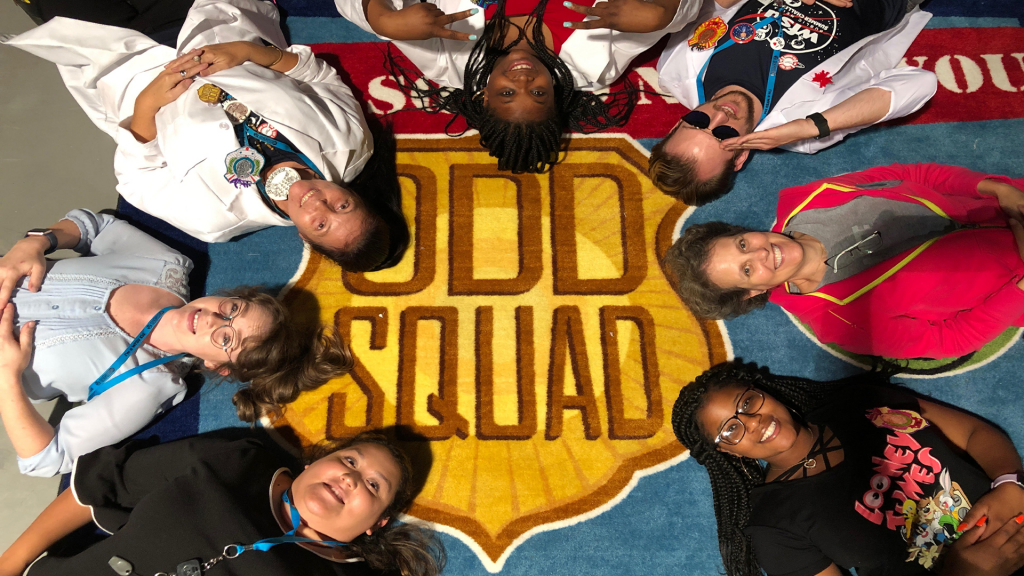 Meet Sydnee Mines: High School Student and Summer Intern at WFSU
As part of Sydnee's internship with WFSU this summer, she wrote a blog post introducing herself and previous experience with PBS. The following was originally posted on WFSU's Education's blog called "Ed Scoop."
Friday, July 19, 2019
"My name is Sydnee Mines and I am a rising junior at Amos P. Godby High School. My favorite subjects are Mathematics and English. They have been my favorite since I started Kindergarten! I grew up around a bunch of my family. Hundreds of aunties and thousands of cousins. They all surrounded me with love. Most of my television watching happened when I was eating or when I would wake up in the morning, but even then I would still watch a lot of television.
While on the PBS channel, I watched Super Why!, Cyberchase, Curious George, and many more! Sid the Science Kid also played a big part in my childhood. My family and friends at school would call me "Sid the Science Kid" and we would just laugh. The nickname has followed me into my young adult life.
What I am hoping to do this summer while working with WFSU is to help and educate the kids in our local area. I love kids and I have no issue helping with them grow, either academically or personally. When I was younger I wanted to pursue teaching, but my mindset has and would like a career as a pharmacist. I believe I can help many people and still be able to help the kids, just in a different way.
My idea about what public media means currently is everyone being informed about what is happening around them in the world today. However, what I've learned during my time at WFSU is that public media can be used as entertainment for children and communication for adults as well. In my opinion, PBS is doing a fantastic job providing children with something to do year-round. There are PBS kid's themed kid events, summer camps, and teacher workshops. I know my childhood was filled with laughter and joy, thank you PBS kids."
Learn more about WFSU's Education Department at their website.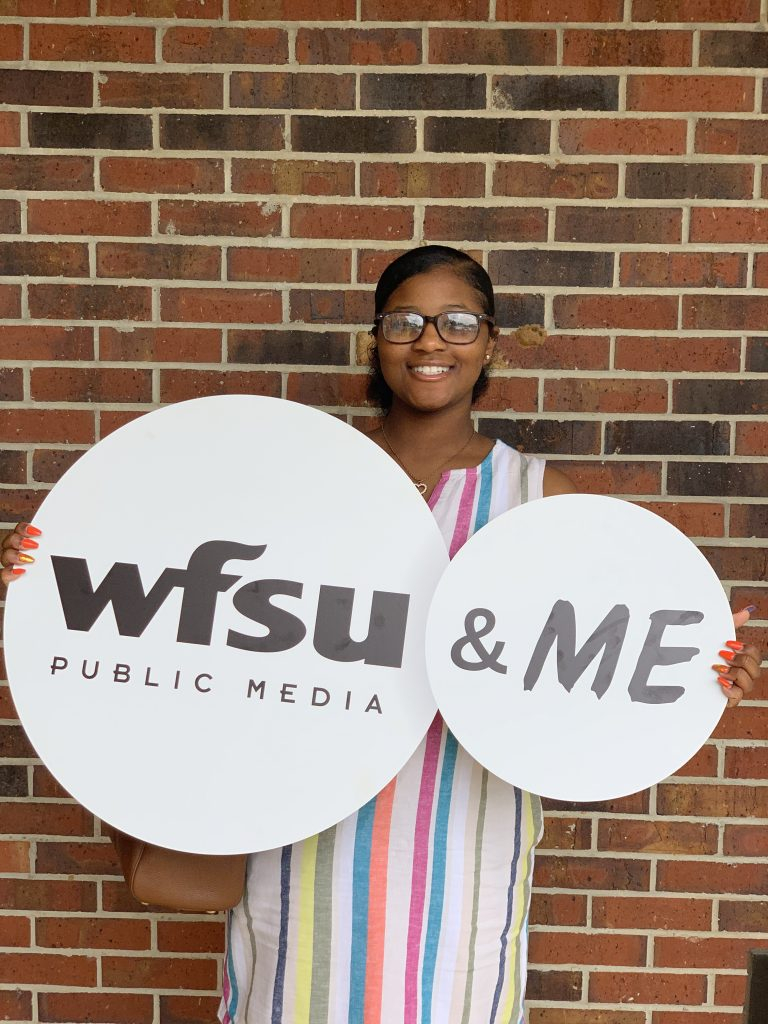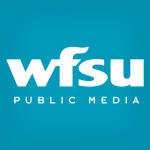 Suzanne Smith is Executive Producer for Television at WFSU Public Media. She oversees the production of local programs at WFSU, is host of WFSU Local Routes, and a regular content contributor.
Suzanne's love for PBS began early with programs like Sesame Street and Mister Rogers' Neighborhood and continues to this day. She earned a Bachelor of Journalism degree from the University of Missouri with minors in political science and history. She also received a Master of Arts in Mass Communication from the University of Florida.
Suzanne spent many years working in commercial news as Producer and Executive Producer in cities throughout the country before coming to WFSU in 2003. She is a past chair of the National Educational Telecommunications Association's Content Peer Learning Community and a member of Public Media Women in Leadership organization.
In her free time, Suzanne enjoys spending time with family, reading, watching television, and exploring our community.