Our awareness of Nature is growing. As we discover its role in our modern world and realize its true value, action is being taken to protect and restore it. This story is told by inspiring contributors who reveal the awakening of a new era. Check out episode one of the PBS program, Age of Nature called "Awakening" Wednesday, October 14th at 10pm ET on WFSU Public Media.
Explore more about the PBS program "Age of Nature"
WFSU Public Media is holding a special online discussion and screening of segments for the second episode of Age of Nature on Tuesday, October 20th. You can register or just learn more about it on the WFSU Ecology Blog.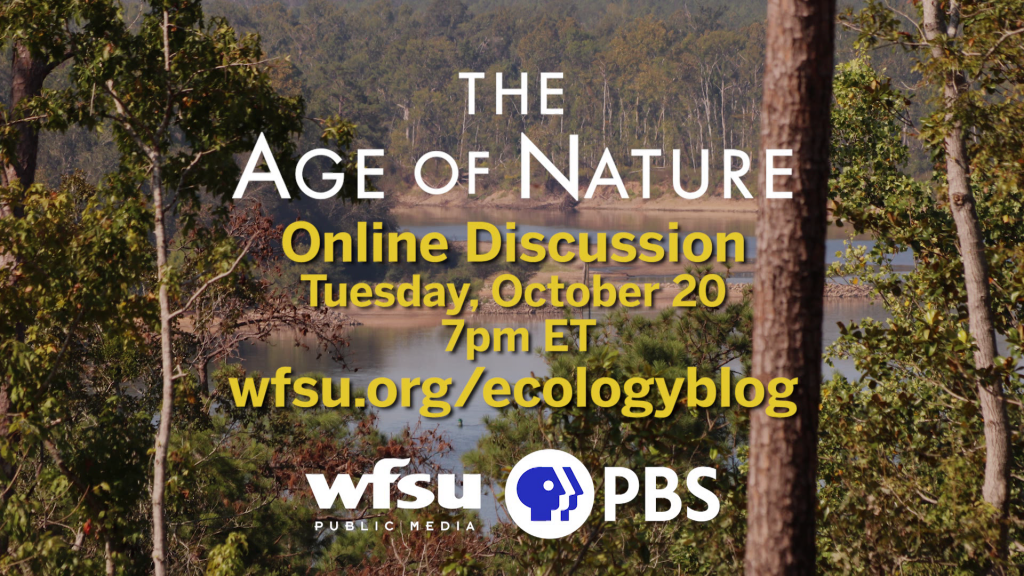 Also, tune in to WFSU-FM 88.9 during the week of October 12th for our News department's local Age of Nature stories on Morning Edition.