This episode begins year seven of Local Routes. While you can still expect great stories about our local community, we are leveling up on the ways you can enjoy the program and the variety of content you'll discover. We not only have broadcast and this website but WFSU Passport members will be granted early access to content! 
We'll be sharing additional videos, photos, and behind-the-scenes stories on Facebook, Instagram, and our Local Routes playlist on the WFSU YouTube channel. Learn more about the expanded Local Routes digital options.
Bee-lieving in Native Bees
Let's get into the theme of this episode: bees. Specifically, native bees. Bee-lieve it or not (sorry I couldn't resist), the bee that comes to mind for most of us is not native to our area. That's the European Honey Bee. Yup, that little one did not originate around these parts! But even without that type of honey bee, there are still hundreds of bees that fit the "native bee" label in the local region. Each one plays an important role in the pollination of our native plants.


"My Garden of a Thousand Bees"
We're able to look into the connection and impact these bees have on our area thanks in part to a grant from the PBS NATURE and the upcoming documentary, "My Garden of a Thousand Bees." The program will air on October 20th at 8 p.m. ET on WFSU Public Media.
The documentary will kick off a series of WFSU stories and events focused on creating a habitat for our own north Florida native bees. Native Nurseries, UF|IFAS Extension, and the Florida Native Plant Society are all helping us with this project. Stay tuned to Local Routes and the WFSU Ecology Blog for more information over the coming months. We even have a special page dedicated to this project.

Name that bee!
We won't test you on it, but in this episode, we do explore the many varieties of native bees found in our area. Some look very different from what we might imagine, while others might be difficult to tell apart. Check out this online guide that WFSU's Ecology producer Rob Diaz de Villegas put together to help you identify the bees in your backyard.

Building a Better Home for Bees
Plus, we explore all the ingredients you need to create a habitat to help native bees grow in numbers. WFSU's Rob Diaz de Villegas speaks with experts on how to make that happen. Pro tip: it's not all about the flowers you choose, sometimes the secret is dead plants and bare soil. Check out his story here.

Rare Bumblebee Colony
One native bee in the local area is the American Bumblebee, but this little creature is not often seen in our yards. If you have seen a bumblebee lately, chances are it is an Eastern Bumblebee. While the Eastern and American Bumblebees are native to the region, the American version is rarer. in this episode of Local Routes, we meet two beekeepers who decided to adopt one of these rare colonies of bees in our community.

Other Pollinators in the Local Region
Bees are the only pollinators that help our plants, flowers, and crops thrive. We bring back a story from a few years ago about the great Georgia pollinator census.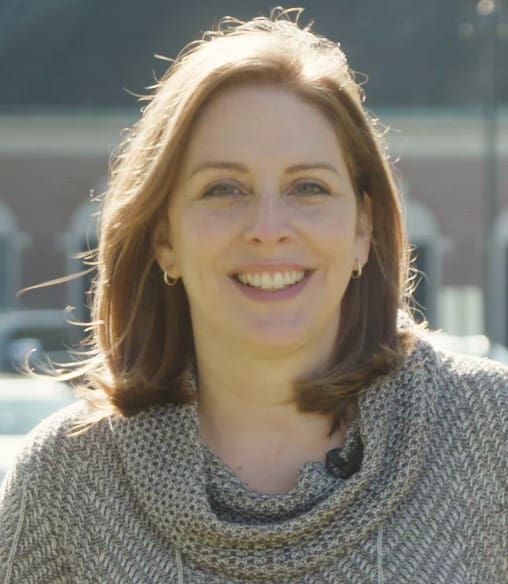 Suzanne Smith is Executive Producer for Television at WFSU Public Media. She oversees the production of local programs at WFSU, is host of WFSU Local Routes, and a regular content contributor.
Suzanne's love for PBS began early with programs like Sesame Street and Mister Rogers' Neighborhood and continues to this day. She earned a Bachelor of Journalism degree from the University of Missouri with minors in political science and history. She also received a Master of Arts in Mass Communication from the University of Florida.
Suzanne spent many years working in commercial news as Producer and Executive Producer in cities throughout the country before coming to WFSU in 2003. She is a past chair of the National Educational Telecommunications Association's Content Peer Learning Community and a member of Public Media Women in Leadership organization.
In her free time, Suzanne enjoys spending time with family, reading, watching television, and exploring our community.