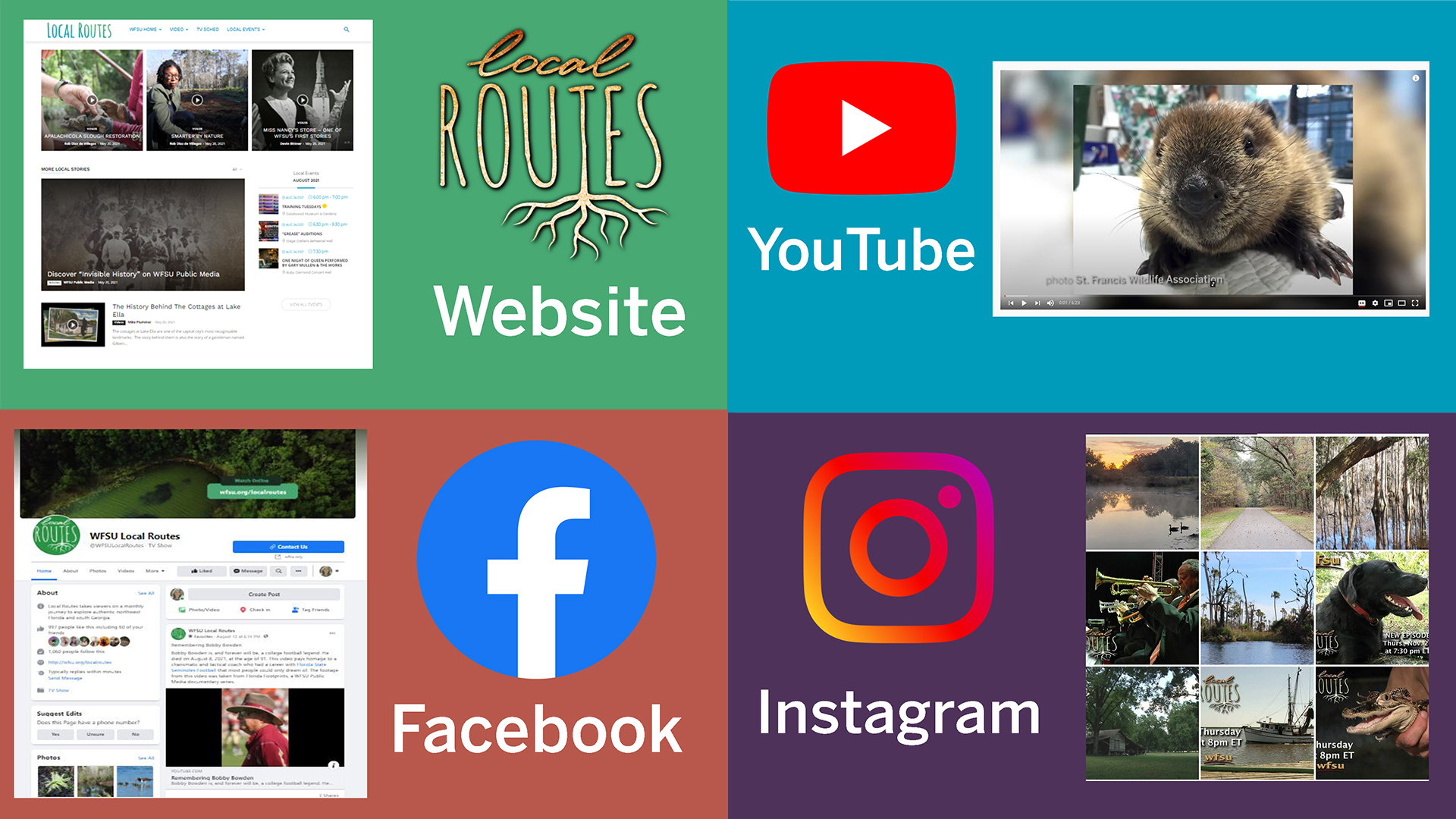 Local Routes is back with the start of season 7 this month. In the spirit of October, we have some new tricks and treats to share with you on a variety of digital platforms!

Broadcasts with a Boost
You can still watch our Local Routes broadcasts on WFSU through traditional antenna, cable, and satellite. But now you get more! Instead of new episodes once a month, several weeks will air back-to-back three times a year. Part one of Season 7 kicks off Thursday, October 14th, and will run weekly until November 11th (2021). The second part of the season returns in February and will run until March (2022). And the third part will arrive in late Spring (2022). The new broadcast episodes of Local Routes will coincide with new episodes of new national PBS programming on WFSU. You can see the WFSU television schedule anytime.

Membership has its privileges…
Episodes of Local Routes are available for streaming online after the broadcast as well as on WFSU Passport and on over-the-top devices (Roku, Apple TV, Smart TVs, etc). If you are a current WFSU Passport member, you will receive early access to each full program a week before the general public—an early access benefit for WFSU members only.

So many platforms, so much content.
More methods to enjoy Local Routes content will be coming as Season 7 gears up.
We are excited to announce that this season's episodes will be available earlier (to WFSU Passport members) than they have been in the past. Plus you will be able to access more in-depth articles about each topic covered.
If YouTube is your favorite digital platform, get ready, because over the next several months we'll be expanding our Local Routes playlist on WFSU Public Media's YouTube page. Subscribe for alerts when new content is posted.
You'll also find short features, updates, and behind-the-scenes videos on our Facebook page @wfsulocalroutes.
Our Instagram site (@wfsulocalroutes) will be updated regularly and will bring you behind-the-scenes photos and an advance look at the stories to come.

But wait, there's more!
This is just the beginning of the plans we have put in place. There will be more to come over the next year.

A Local Routes podcast is in the works.
WFSU-TV is teaming up with WFSU News for a special Local Routes podcast. Planning is underway right now. Stay tuned to your favorite platform for more details! It will debut in Summer 2022.

A community calendar for your email…
And don't forget our Community Calendar newsletter. You can find the calendar of events on our website anytime, but if you sign up for the newsletter, you can get highlights delivered weekly to your email inbox. It's a great way to stay up-to-date on events happening in person and in the virtual world. Don't forget to share your organization's events on the calendar as well.
If you have story ideas for Local Routes, send them to our email localroutes@wfsu.org. We're always looking for stories about local arts, culture, history, ecology, and the many unique people of our community. Everyone has a story and we don't want to miss yours.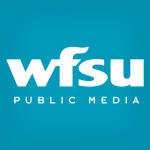 Suzanne Smith is Executive Producer for Television at WFSU Public Media. She oversees the production of local programs at WFSU, is host of WFSU Local Routes, and a regular content contributor.
Suzanne's love for PBS began early with programs like Sesame Street and Mister Rogers' Neighborhood and continues to this day. She earned a Bachelor of Journalism degree from the University of Missouri with minors in political science and history. She also received a Master of Arts in Mass Communication from the University of Florida.
Suzanne spent many years working in commercial news as Producer and Executive Producer in cities throughout the country before coming to WFSU in 2003. She is a past chair of the National Educational Telecommunications Association's Content Peer Learning Community and a member of Public Media Women in Leadership organization.
In her free time, Suzanne enjoys spending time with family, reading, watching television, and exploring our community.