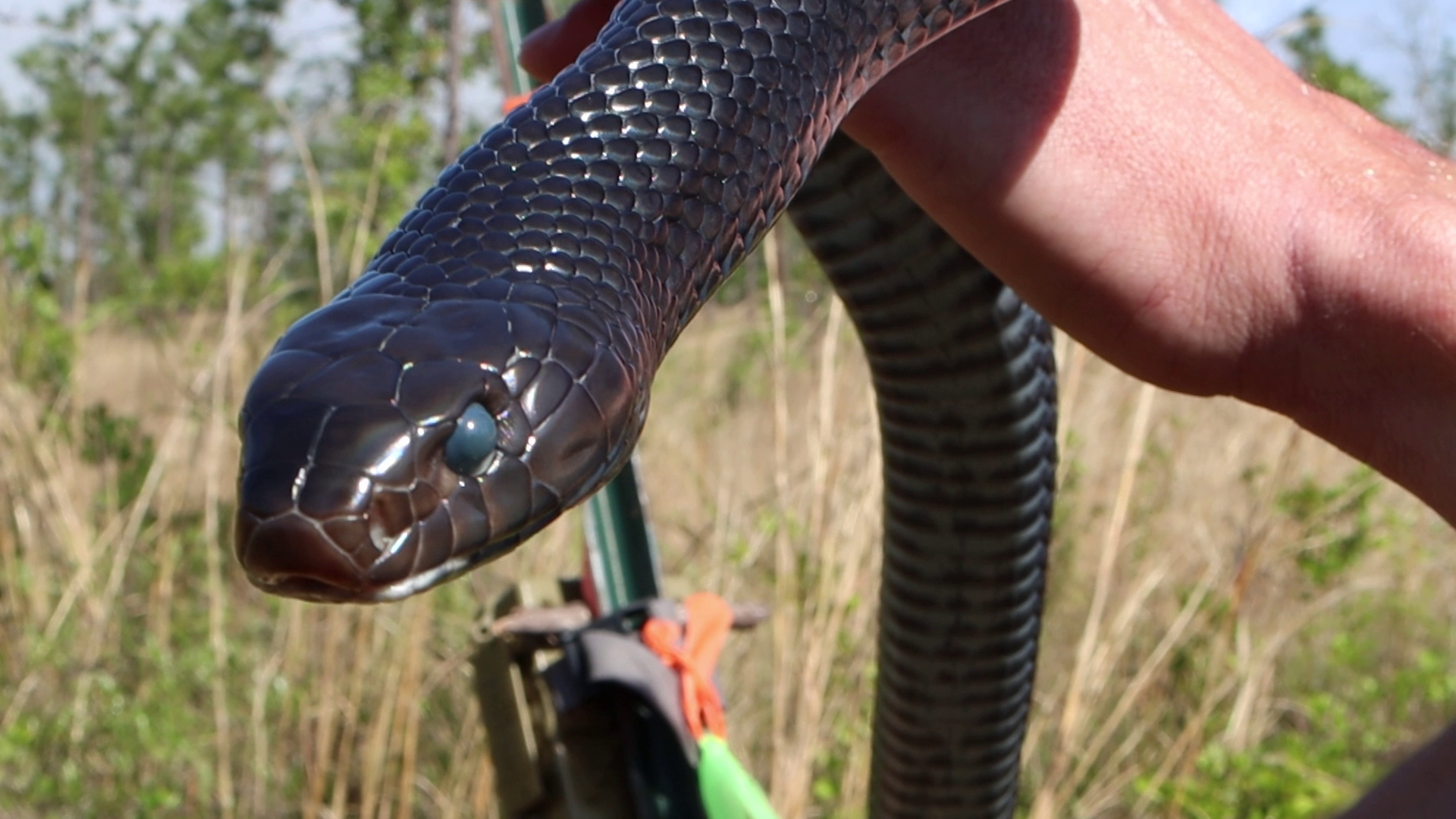 The pillowcases are writhing. Everyone has been handed one, and some are moving more than others. Large scales show through the thin fabric, and in at least one pillowcase, a head is seeking a way out. It won't have to wait too much longer. Today, we're unleashing twenty six eastern indigo snakes onto The Nature Conservancy's Apalachicola Bluffs and Ravines Preserve.
This is the largest release in the five years of the reintroduction program. It will also be the first year that many of the suitable gopher tortoise burrows here will have game cameras pointed at their openings. We split into three teams and seek out the marked burrows, and within moments of opening our bags, the shy, captive bred snakes slither into the safety of their shelter.
Before setting our snakes down, though, many of us pick them up to pose for photos. They neither struggle to get free or become aggressive. They are docile and tolerant of us humans. But we shouldn't underestimate them for this. This is an apex predator. Indigo snakes eat eastern diamondback rattlers, copperheads, cottonmouths- all the snakes we'd regret accidentally stepping on in the forest.
As an apex predator, they have a critical role to play in this sandhill habitat. And yet, they had been missing, their role unfulfilled. Establishing them in the Apalachicola Bluffs and Ravines region is a further boost to decades of habitat restoration projects here.
Bringing Back the Eastern Indigo Snake- a Team Effort
Before our teams head out, David Printiss says a few words. Printiss is The Nature Conservancy's North Florida Program Manager, overseeing the Preserve. What we're doing today is the fun part, but he doesn't want anyone to forget how much work, by how many people, got them to this point.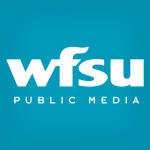 Rob Diaz de Villegas is a senior producer for television at WFSU Public Media, covering outdoors and ecology. After years of producing the music program OutLoud, Rob found himself in a salt marsh with a camera, and found a new professional calling as well. That project, the National Science Foundation funded "In the Grass, On the Reef," spawned the award-winning WFSU Ecology Blog. Now in its tenth year, the Ecology Blog recently wrapped its most ambitious endeavor, the EcoCitizen Project.
Rob is married with two young sons, who make a pretty fantastic adventure squad.