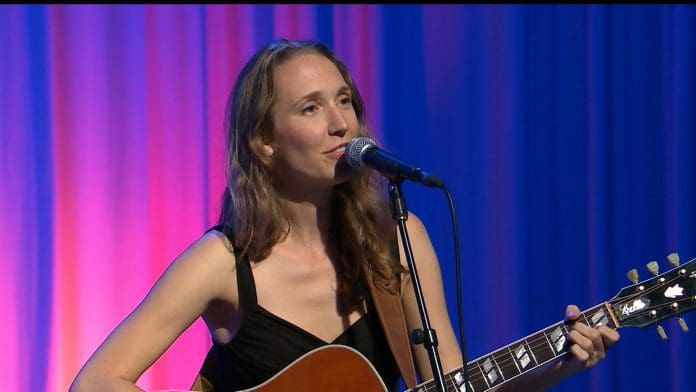 Originally published May 24, 2023.
Updated on October 5, 2023 adding Full Episode video and video segment about Voices; A Folk Opera
Local Routes dedicated an entire episode to the talented Singer/Songwriter on the October 5, 2023 episode.
Kathryn Belle Long was 42 years old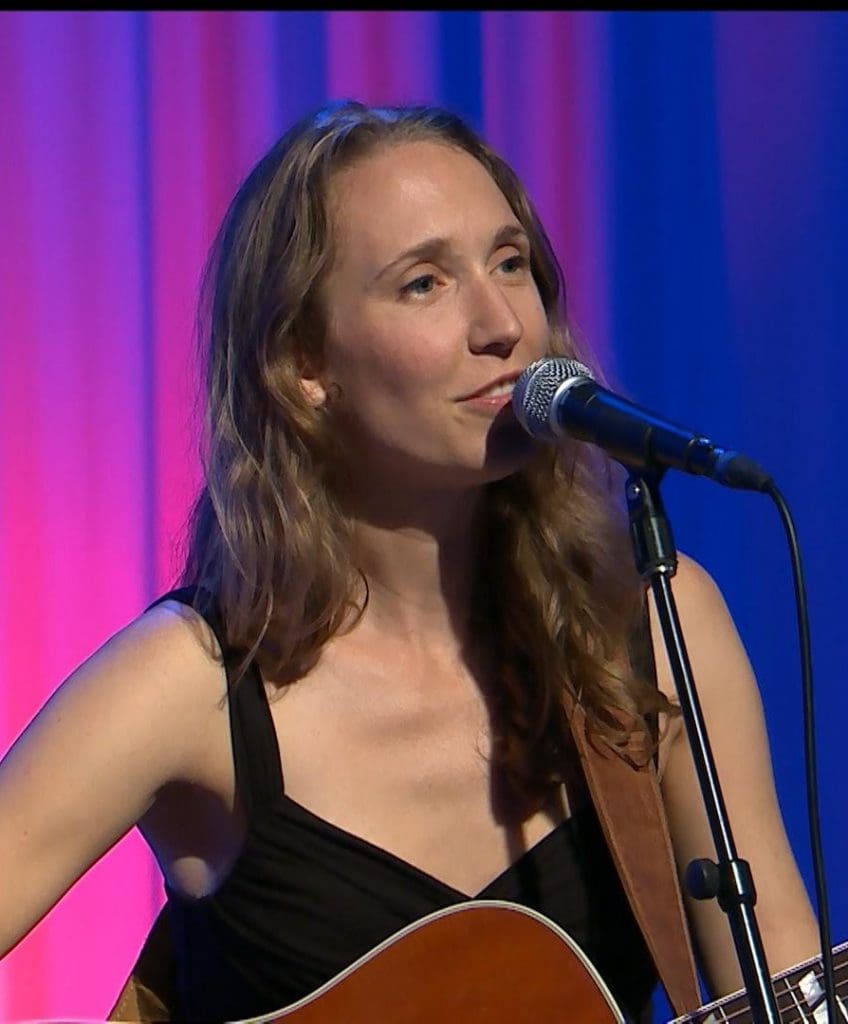 We loved her music, enjoyed her smile, and appreciated the joy and beauty she found in life and in Tallahassee. Kathryn Belle Long, the author, and singer of WFSU's Local Routes theme song, passed away Tuesday, May 23, 2023, from astrocytoma brain cancer. Those of us at WFSU Public Media who knew her, as well as the many lives she touched throughout our community, are saddened by the loss of such a talented singer-songwriter who was so committed to this area.
I first met Kathryn through WFSU Producer Rob Diaz de Villegas. We had put Rob, who had worked with musical groups in our community for years, in charge of finding someone who could create a theme song for a new WFSU broadcast show we were in the process of putting together back in 2015. We were still figuring out the details, but at that point, we had the title: "Local Routes." We like the idea that we could pronounce Routes like "Roots" which would reflect our goal to journey through the area as well as dig deep into the stories of our community.
We initially knew this song as Tallahassee Waltz and it is what inspired WFSU to contact Kathryn.
Meanwhile, Rob had been hearing this relatively new group called "Belle and the Band" (consisting at that time of Kathryn, Mickey Abraham, Kevin Robertson, and Mike Snelling) and their song "Tallahassee," all around the area for months. Kathryn had grown up in Tallahassee on land that had been in her family for 100 years. She told me it wasn't until she moved away and came back that she realized how beautiful and special this place was to her. That love of our community came through in her words and performance of "Tallahassee." It inspired Rob to contact Kathryn about writing the theme song for us.
Behind-the-scenes of polishing up and recording the audio tracks for Local Routes theme song.
"I started thinking about all the things around, not limiting it to Tallahassee, but the area as well," Kathryn told me in a 2016 interview on Local Routes. "Thomasville, Apalachicola, the hills, the beach, just everything that's right around here and it just came out. One Sunday afternoon I sat down and wrote it and it was there and showed it to these guys. The rest is history."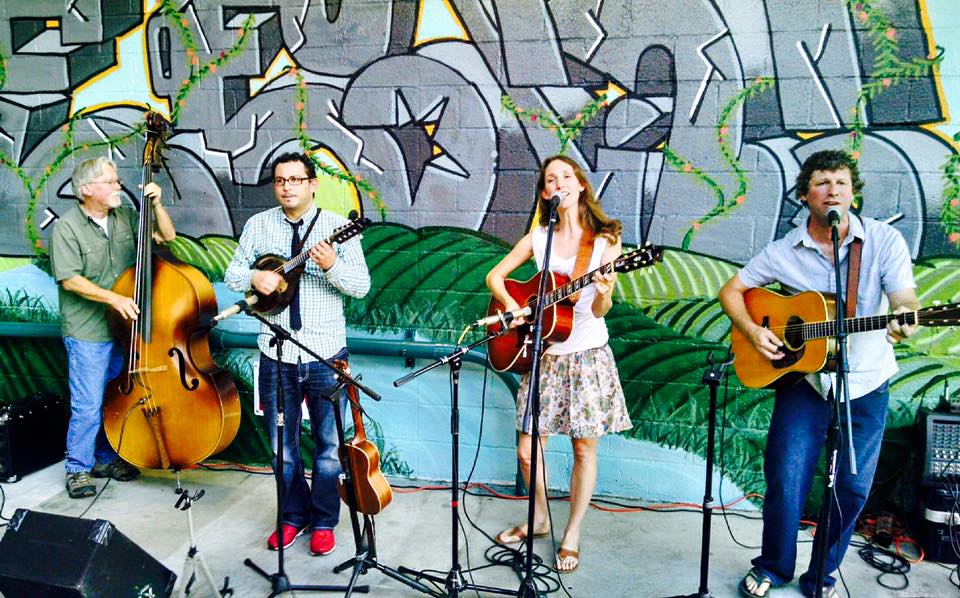 Rob was there to record a video of the moment the band put the finishing touches on the song and created the official audio recording. It was (and is) the perfect song! It has introduced the start of the program for all 8 seasons and more than 100 episodes. We loved the song so much, WFSU entered it into the Suncoast Regional Emmy Awards in the "Musical/Composition/Arrangement" category. When it was officially nominated, the band was shocked.
"When I first told the band that we were entered, everyone kind of laughed and started making fun and saying 'Now we can put on our bio we are an Emmy Entered Band. Ha. Ha. Ha.'." Kathryn told me with a chuckle. "But then when we got nominated. It was a huge deal to me and I couldn't get anyone on the phone. The only person I was able to tell was Mike. "
(L to R) WFSU Producer Rob Diaz de Villegas, Mickey Abraham, Kathryn Belle Long, Kevin Robertson, and Mike Snelling at the Suncoast Regional Awards. (award video and photo courtesy: Suncoast Regional Emmy Awards)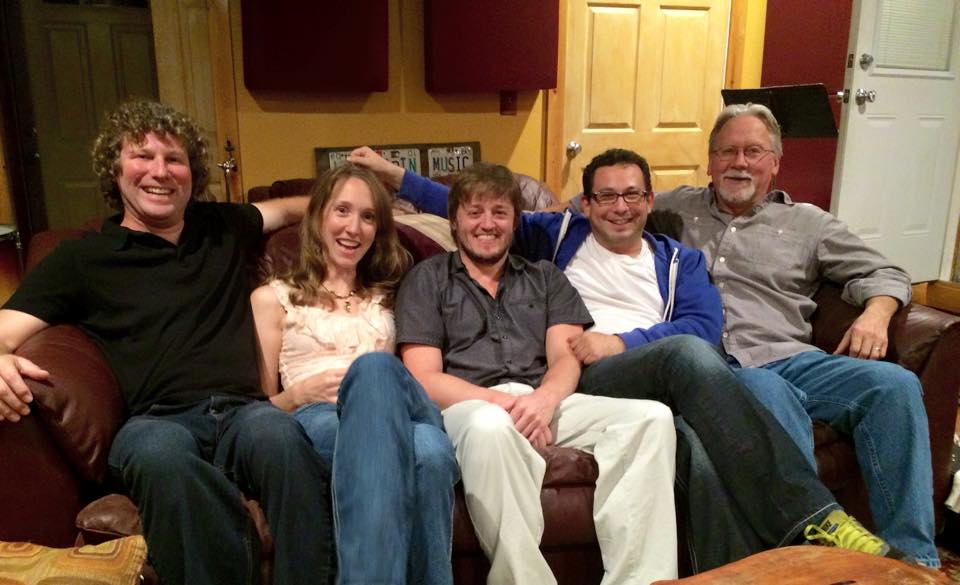 Mike Snelling, who died in 2020 from glioblastoma brain cancer, said he was sitting in his car at the post office in Lloyd, Florida when he got the call. Kathryn remembered the moment she reached him. "I think I might have been screaming into the phone and I was two octaves higher than my normal speaking voice. 'WE HAVE BEEN NOMINATED FOR AN EMMY!"

They didn't just get a nomination. They won the Suncoast Regional Emmy in that category. The whole band was able to attend the awards ceremony in Orlando. "I don't think I have ever experienced anything quite like it." She told me after the ceremony. "I was really happy and just felt really proud to be part of such a cool thing, a great band, and a cool show. And I felt like I was going to explode."
Kathryn's name was the only one on the award and the Suncoast Emmy organizers had asked that only award winners get up on the stage. But as Rob remembers, Kathryn wanted to share the experience. "Right before they announced, she said she wanted the band and I up there with her. That's the kind of person she was. "
The band talks about winning the Emmy and adding a second verse to the Local Routes Theme Song.
The Emmy judges and those of us at WFSU weren't the only ones who loved the song, our community did too. People would ask Belle and Band to play the song during their performances. Initially, it was only one verse and about 1 minute long. Kathryn said that playing the song always felt over before they really could begin.
"After having the show on air for about a year, I wanted to add another verse," she said. "First of all to give it length, but second of all because I felt I had a little bit more to say now that I knew about the show and I saw all the wonderful segments that you guys do and what the show really means to the community. It was a necessity but also an inspiration."
Official Music Video for the Local Routes Theme song. You can see the version with the Alternate ending here.
Kathryn was one of Local Routes and WFSU's biggest fans. She always told the story of the song when she played it, even as recently as the Suwannee Spring Reunion in March 2023. During a Covid Zoom concert that she and Mickey Abraham hosted online during the pandemic, she told the audience how they could binge-watch Local Routes on the PBS app.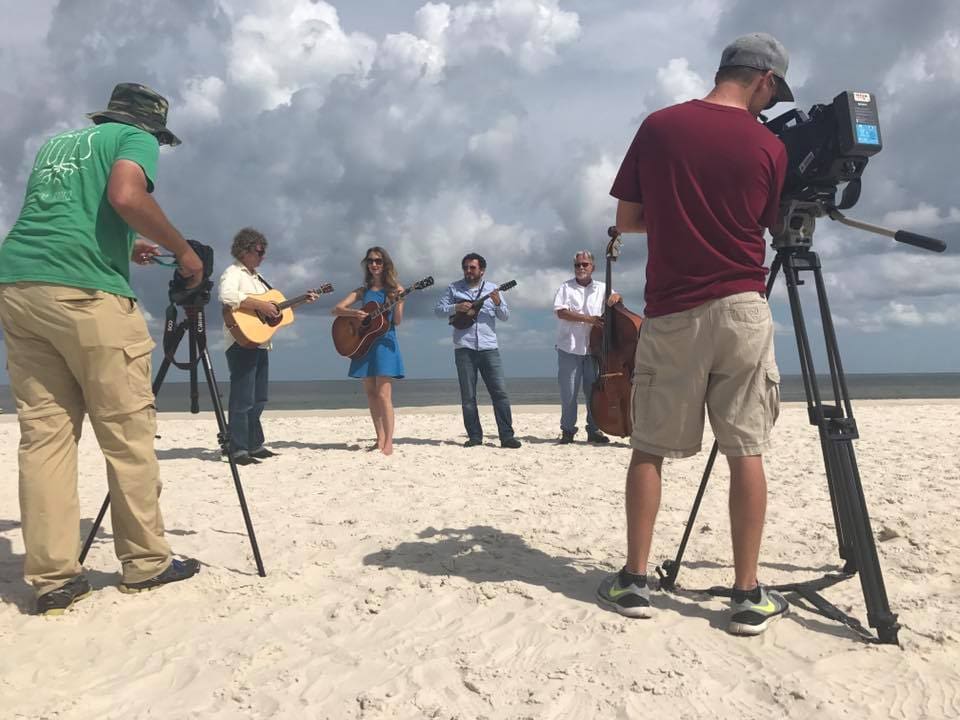 We were one of her biggest fans too. We had her on the Local Routes program several times. Not only with Belle and the Band, but also with another music group she was in, The Adventures of Annabelle Lyn. Rob worked with Belle and the Band to create a special Music Video of the Local Routes song, complete with a fun alternate ending featuring a special appearance by a "Skunk Ape" kidnapping Mickey. Rob was also following Kathryn and Mickey's current work-in-progress called "Voices: A Folk Opera."
Kathryn's family and friends listen to Voices: A Folk Opera for the first time.
Kathryn Belle Long was a woman who could touch your heart with her voice, her words, and her songs. Fortunately for us, she has left recordings of those things behind for us to enjoy. But even with these wonderful gifts to hold on to and look back on, we will always wish that this amazing woman was still here with us.
Kathryn, you are missed.
Kathryn Belle Long, Holly Riley on fiddle, Elizabeth Fravel on bass, perform the song "Rest for Awhile" as the band "The Adventures of Annabelle Lyn."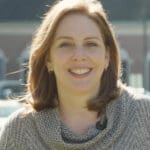 Suzanne Smith is Executive Producer for Television at WFSU Public Media. She oversees the production of local programs at WFSU, is host of WFSU Local Routes, and a regular content contributor.
Suzanne's love for PBS began early with programs like Sesame Street and Mister Rogers' Neighborhood and continues to this day. She earned a Bachelor of Journalism degree from the University of Missouri with minors in political science and history. She also received a Master of Arts in Mass Communication from the University of Florida.
Suzanne spent many years working in commercial news as Producer and Executive Producer in cities throughout the country before coming to WFSU in 2003. She is a past chair of the National Educational Telecommunications Association's Content Peer Learning Community and a member of Public Media Women in Leadership organization.
In her free time, Suzanne enjoys spending time with family, reading, watching television, and exploring our community.