When Kathryn Belle Long wrote the lyrics to the Local Routes Theme, she set out to do in song what the show did through video: celebrate the best of north Florida and south Georgia. In our video for the song, Belle and the Band visit a few of the places that define the character of our area. They drive down canopy roads, canoe the Wacissa River, slam down Apalachicola oysters, and much more.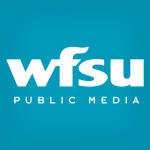 Rob Diaz de Villegas is a senior producer for television at WFSU Public Media, covering outdoors and ecology. After years of producing the music program OutLoud, Rob found himself in a salt marsh with a camera, and found a new professional calling as well. That project, the National Science Foundation funded "In the Grass, On the Reef," spawned the award-winning WFSU Ecology Blog. Now in its tenth year, the Ecology Blog recently wrapped its most ambitious endeavor, the EcoCitizen Project.
Rob is married with two young sons, who make a pretty fantastic adventure squad.