The Tasty Table with Chef Walter Wright
A New Recipe Every Month!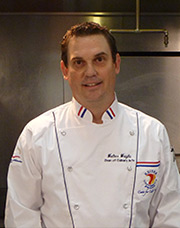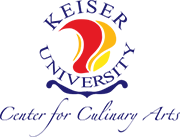 Each month on Dimensions, Chef Walter Wright, Dean of Culinary Arts at the Keiser University Center for Culinary Arts, will provide the recipes for tasty fare you can cook up in your kitchen or outside on the grill.  These delicious dishes are low cost and easy to make, with simple ingredients.  He'll also offer tips and helpful hints on cooking that you can use in your kitchen.
---
Season
Season 7 Features
The Tasty Table - Pan Seared Tropical Marinade Chicken w/ Saffron Rice Pilaf and Roasted Vegetables
October 23, 2013
We're starting a new feature on Dimensions. Once a month, we'll be joined by Chef Walte...
Savory Stuffed Turkey Breast Just in Time for Thanksgiving
November 27, 2013
For this month's recipe, Chef Walter Wright will show us how to prepare a delicious stuffed...
Season