Tyndall Air Force Base Before, During. and After the Storm
"Throughout all of our careers we always prepare for a worst case scenario but always in the back of your mind you're always hoping it doesn't come to fruition," says Col. Brian Laidlaw, the wing's commander.
A year ago, Hurricane Michael steamrolled through the Florida Panhandle destroying nearly everything in its path. Heavily damaged was Tyndall Air Force Base in Bay County, home to the 325th Fighter Wing – the largest F-22 Fighter Wing in the Air Force.
Before the storm made landfall the base lost all communications. After hours of howling winds, heavy rains, and roofs ripped off buildings, Laidlaw and the 93 airmen on the base stepped outside:
"In this case here when we walked out during the eye we knew that this was the big storm," he recounts.
"We are effectively starting from scratch…"

Col. Brian Laidlaw, Tyndall AFB
The storm caused massive damage. It tore through buildings, sent machines flying and destroyed more than half the base's buildings.
"We are effectively starting from scratch," There certainly are some buildings that have stayed that were not damaged significantly that we're doing some permanent repairs to," said Brig. Gen. Patrice Melancon. "But by and large we've taken this opportunity to really look at the layout of the base."
Federal estimates put Tyndall's rebuild cost at $4.25 billion, Congress has approved $3 billion. It's expected to take seven years.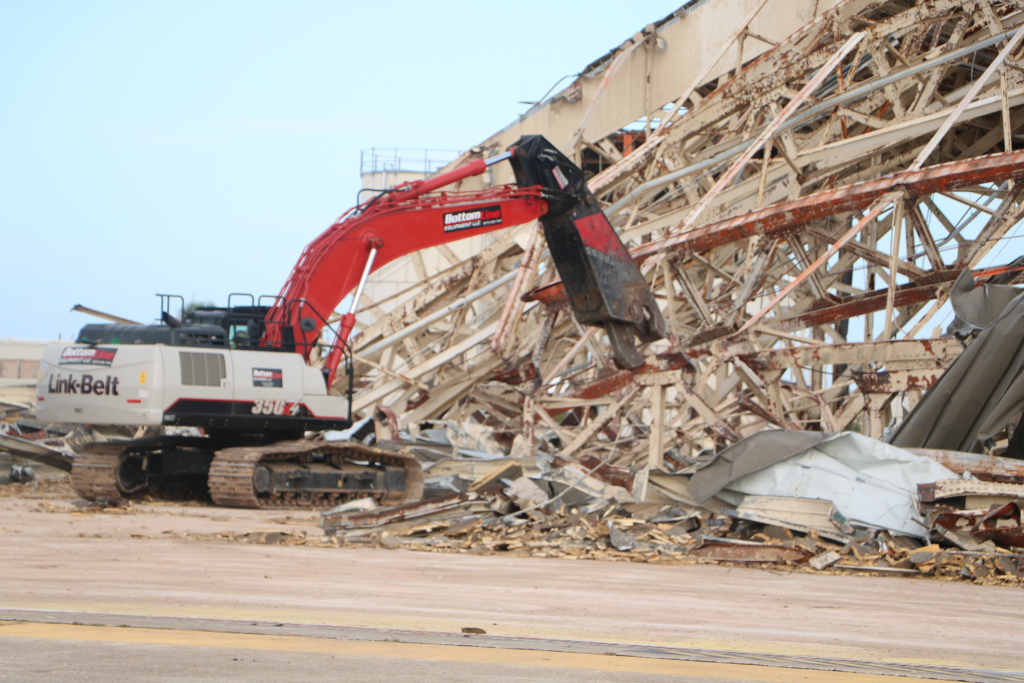 Damage and Recovery at Naval Support Activity in Panama City
Twelve miles to the west from Tyndall is the Naval Support Activity base in Panama City. It was on the weaker side of the storm.
"Within three weeks following the storm… we were able to bring housing residents back in," said Ed Buczeck the Public Affairs Expert for the base.
He says unlike Tyndall they aren't doing a full rebuild.
"So what we're looking at here at Panama City is not the base of the future but to what we were on October 10th."
Buczeck says the estimated damage is $182 million, so far they've received $73.5 million. He believes it will take four years to complete the repairs.
For now, both bases are fully functional. Airmen at Tyndall have moved out of tents and are now in intermediate buildings until the base gets more funding to build more dorms.