The Age of Nature is a PBS Program about the human relationship to nature, and fixing our past mistakes. Through a grant from PBS, we're exploring that relationship along the Apalachicola River basin.
We are here, actually, at an ecotone." says Brian Pelc. "An ecotone is where two different ecosystems come together. And this is the ecotone between the uplands and our steephead ravines, or slope forests."
We're standing on the rim of a ravine, looking down at a wreck of trees. Hurricane Michael opened up the canopy down below, letting in light where once was only shade. It makes for a challenging climb down. In addition to the usual challenge of the steep walls, which take some careful stepping (or scrambling or sliding), we've got to limbo under a few trunks, or crash through a tangle of branches- not fun while you're carrying camera gear.
But before we head down, let's consider this spot where the land begins to plunge. The Apalachicola Bluffs and Ravines Region is one of five biodiversity hotspots in North America, and to Brian, this is the spot to illustrate why.
You're also invited to participate in a special online discussion about the human relationship to nature. Learn more by clicking on the image below.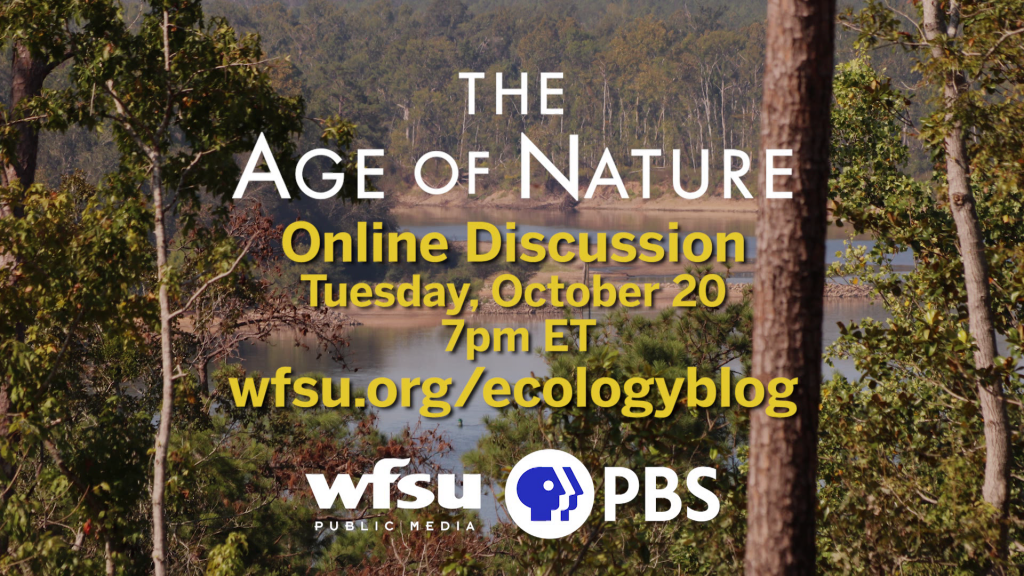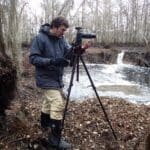 Rob Diaz de Villegas is a senior producer for television at WFSU Public Media, covering outdoors and ecology. After years of producing the music program OutLoud, Rob found himself in a salt marsh with a camera, and found a new professional calling as well. That project, the National Science Foundation funded "In the Grass, On the Reef," spawned the award-winning WFSU Ecology Blog. Now in its tenth year, the Ecology Blog recently wrapped its most ambitious endeavor, the EcoCitizen Project.
Rob is married with two young sons, who make a pretty fantastic adventure squad.