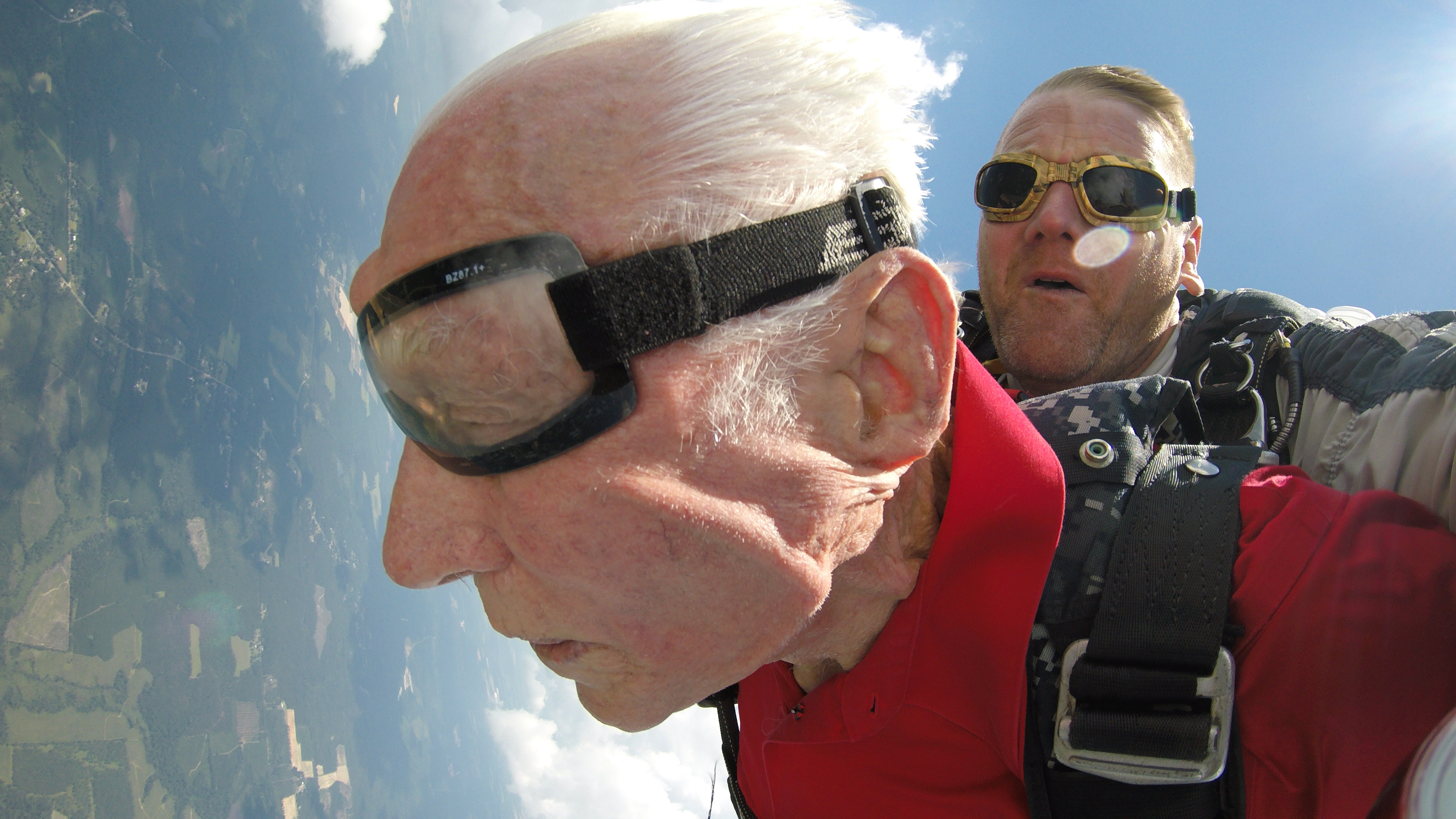 Originally Published: August 21, 2020
This story came to me through a co-worker. Her 90-year-old grandfather had gone skydiving and they had home video of the big jump. A little unusual, but not unheard of…remember Bush 41? So, I thought sure, let's talk to the old daredevil and find out about his plunge to Earth. I figured I was going to hear the story about the experience of the skydive. It turned out to be a story about a family and the bonds that hold them together.
"I've always wanted to experience just what he experienced when he came out of that airplane."
–Bill Coleman
Bill Coleman is a gracious, talkative gentleman. I met him at his home to talk about his skydiving experience and his motivation for it. It turns out the idea was planted in his mind decades ago by one of his sons.
Bill told me, "My motivation was that my middle son was in the Eighty-Second Airborne, and ever since his graduation jump at Fort Benning, I've always wanted to experience just what he experienced when he came out of that airplane. And uh, one thing after another I never could do it. So I finally decided on my 90th birthday I was going to make the jump." So he made the jump. Turns out there's more to the story than a skydiving nonagenarian.
"Justin never got to know his dad. I always thought that I needed to do something to bring Justin more into the family."
–Bill Coleman
You see, that son, Little Bill, who was in the Eighty-Second Airborne was also a horse trainer, and a father, with a daughter Amelia, and younger son of his own, Justin. In the nineteen-seventies, divorced and out of the military, Little Bill moved out west to Arizona where he was working with horses. The children lived here with their mother.
And then Little Bill was killed in an equestrian accident. At the time, Justin was just a toddler. Justin grew up, but and never really knew his father. Today in his forties, Justin was at the airfield the day of the Bill's birthday jump. But Bill had a plan he hadn't let anybody in on.
Bill explains, "…so when I started to make the jump I said OK, I'm gonna take something for Justin…and I'm gonna take something for Amelia. So, I went back to Little Bill's uniform and got his beret and put that in my shirt. And got a patch off of his uniform and put that in my pocket…for the two grandchildren. And uh…I was…in hopes that the passing of the beret would bring Justin more into the family." It was really just a small gesture, but it reinforced a family bond that told Justin, just how important he was to Bill and the rest of the family, and they were to each other.
And that is why this grandpa jumped out of the airplane.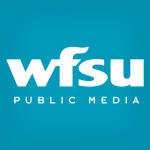 Mike Plummer is a content producer and editor for television at WFSU Public Media. He spent 25 years in commercial television as an art director, commercial director, promotion manager, station manager and creative services director before coming to WFSU in 2008. Mike likes to find the "unusual" or "out of the ordinary" stories in our Local Routes. He says the best part of his job is getting to know people he would otherwise probably not get a chance to meet. Mike is widowed, has two terriers named Truman and Dexter, and is constantly at war with the vines growing in his backyard.