It's your Birthday, Tallahassee!
The city we all call Tallahassee traces its Florida capital history back to 1824. That is when the first 13 members of Florida's territorial legislature, appointed by President James Monroe voted to make it the site of the new territorial capital. To commemorate the Capital City's bicentennial, the troupe from Theater With A Mission is doing free public performances interpreting scenes from our local history, now through the coming year. Happy Birthday, Tallahassee!
History is Theater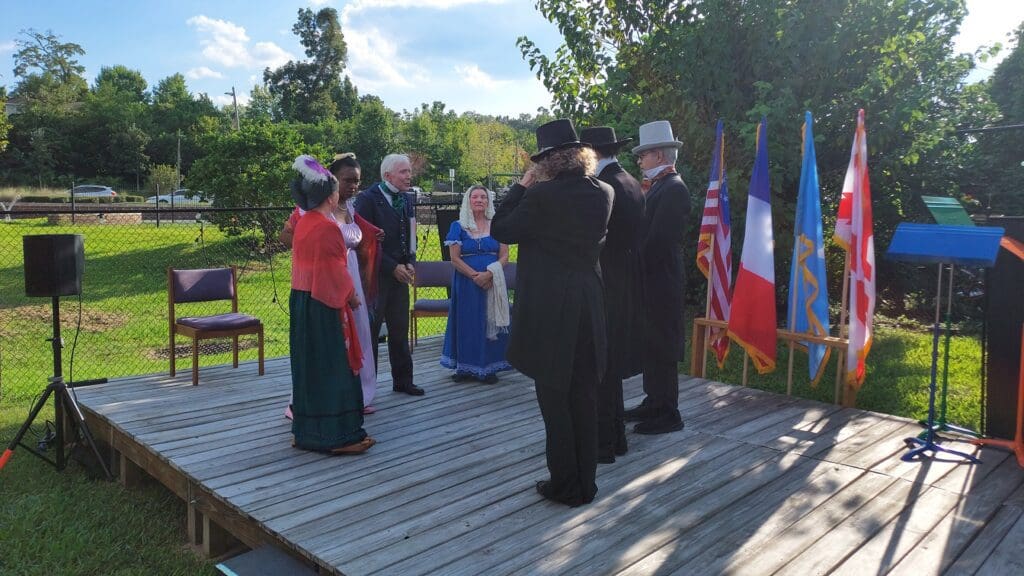 Florida, and especially north Florida had about 300 years of European influence before it became a U.S. territory. According to Ben Gunter, Theater With A Mission's Artistic Director, "More plays were written in Spanish while Spain governed Florida, than have ever been written in any language, anywhere." TWAM, in conjunction with Mission San Luis, has been researching, interpreting, and adapting some of those plays from Spanish Florida's history. According to Gunter, all over Spanish Florida, plays were used to teach by priests, and to raise money by royal officials for public infrastructure. Hear him talk about that more here.
The Mission is Historical
Theater With A Mission enjoys a collaborative relationship with the Tallahassee Historical Society. THS president Bob Holladay explains, "The purpose of the Tallahassee Historical Society is to educate and commemorate, but not necessarily celebrate the history of Tallahassee and Leon County in this area and to work with other organizations…". Hear him talk about that more here. The reenactment of ritual and history by Theater With A Mission is one form of education and preservation.
What Happened To Our Spanish History?
I find it curious that we don't seem to hear much about Spanish influences in our local history. Before Florida was a U.S. Territory, it was governed by Spain. The Spanish Crown controlled all the lands along the Gulf Coast and most of the territory west of the Mississippi River. Spain had been first to "claim" La Florida when Ponce De Leon showed up in 1513. The area we call Tallahassee had been called Anhaica by the early native Apalachee and Muscogee. The Spanish had set up missions across East, Middle, and West Florida but in the early to mid 1700's, British raids cleared most of Florida of its early indigenous people. Britain took control of Florida in 1763. After the end of American Revolutionary War in 1783, Spain regained control of Florida. Creek and Seminole Indians had been repopulating the area. Native peoples had been dealing with European intrusions for about 500 years before the Americans got involved. The English preferred to enslave or kill them, the Spanish had wanted to enslave or convert them to Christianity. The newly independent Americans wanted them to disappear. Andrew Jackson and the First Seminole War (1818) almost did the job. Jackson's early raids on the border Indian tribes were actually U.S. attacks on Spanish territory. I'll bet you never heard that interpretation in high school history class. The Spanish crown was finding it too difficult to maintain control over Florida from across the Atlantic. In 1819, the Adams-Onis treaty was signed, and in 1821 Florida became a U.S. Territory. That treaty is probably why we don't hear much about the Spanish influence in our Florida history. Or as Holladay bluntly opines, "you know, the winners write the history, and the Spanish didn't hold on to Florida".
Why is Tallahassee here?
The site of our fair city was chosen as a matter of travel convenience. The politicos of the day were forced to travel between St. Augustine and Pensacola on an alternating schedule for legislative sessions. It was dangerous and difficult, so it was decided that a capital would be built in between. The first legislative session was held in 1824 in a cabin located where today's Cascades Park sits. If you would like to learn more about Tallahassee and old Florida's history, catch some of the upcoming performances by Theater With A Mission.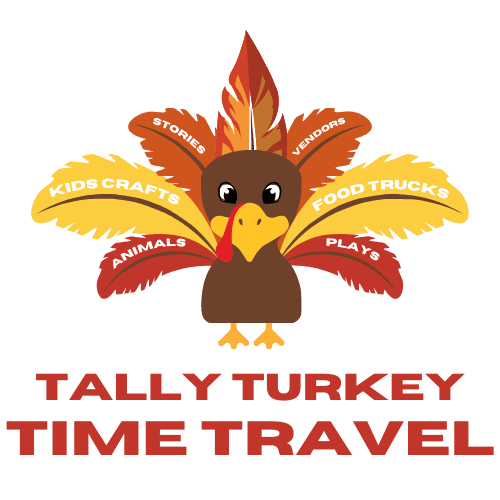 Theater with a Mission held a special event November 24-26, 2023 at Goodwood Museum and Gardens.
Click here to listen to WFSU-FM's Tom Flanigan's story about it here.
TWAM says "Tally Turkey Time Travel takes you back to 1823, for a sneak preview of the feasts, beasts, politics, and people who paved the way for Tallahassee to become Florida's capital 200 years ago."
Activities: Animal Exhibits by Tallahassee Museum, Redemptive Love Farms, and Galiceno Horses; Kids Activities and Crafts, Native American Story-telling, 4 original plays, vendors, food trucks!

Go to Theater with a Mission's Website to learn more about future events.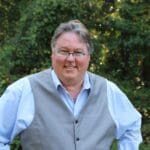 Mike Plummer is a content producer and editor for television at WFSU Public Media. He spent 25 years in commercial television as an art director, commercial director, promotion manager, station manager and creative services director before coming to WFSU in 2008. Mike likes to find the "unusual" or "out of the ordinary" stories in our Local Routes. He says the best part of his job is getting to know people he would otherwise probably not get a chance to meet. Mike is widowed, has two terriers named Truman and Dexter, and is constantly at war with the vines growing in his backyard.