Originally Posted May 20, 2021
The cottages at Lake Ella are one of the capital city's most recognizable landmarks. The story behind them is also the story of a gentleman named Gilbert Chandler and his family. After stopping in Tallahassee for a night in 1925, on his way to central Florida, Chandler decided to stay and Tallahassee became his base of business operations for the rest of his life.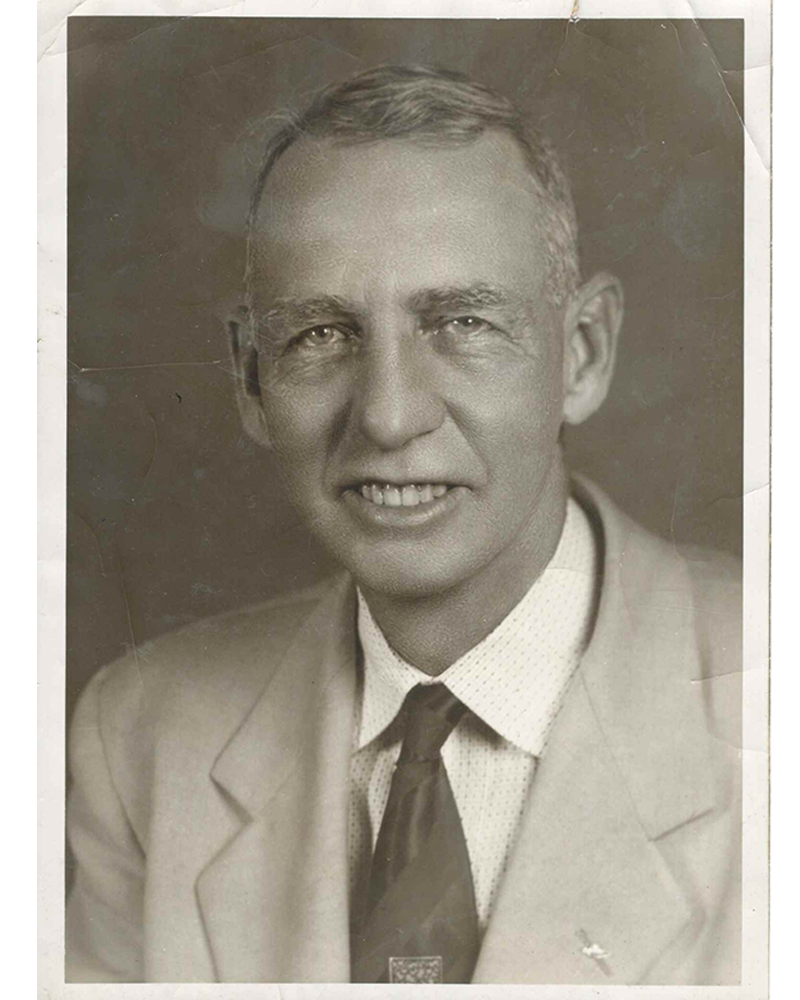 That same year, the first motel in the United States opened in California. The automobile had been made widely available to the public and Tin-Can tourists were using their Tin Lizzies to travel the country…on mostly unpaved roads. Pitching a tent was the common man's idea of overnight accommodations when he traveled. Hotels were for the well–to-do traveler. The motel business was in its infancy and Gilbert Chandler would become one of its innovators.
After leasing some land on South Adams street, he set up the Tallahassee Auto Camp. A few years later, he knew he was onto something and he bought five acres on both sides of Monroe Street at Lake Ella. This is where he would launch his motel business.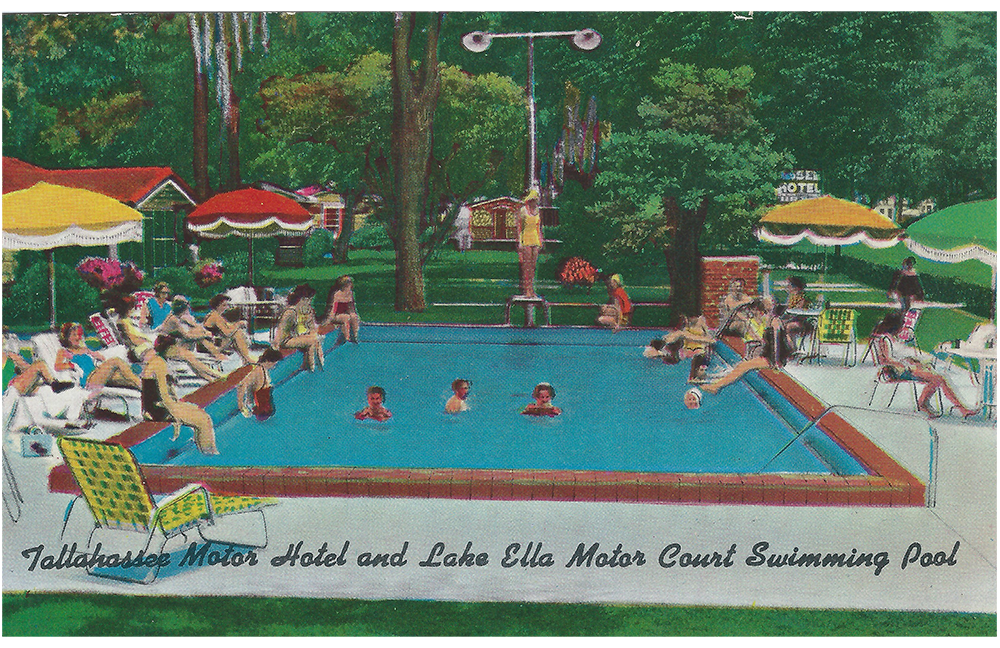 In 1949, twin sons Gilbert, Jr. and Herbert Chandler became partners in their parent's business. In 1965, that partnership was dissolved and the sons became full owners of the family businesses. Herbert took the Tallahassee Motor Lodge which later became the Ramada Inn on West Tennessee Street. Gilbert, Jr. took the Tallahassee Motor Hotel, Dining Room and Lounge (current Lake Ella Cottages). The other properties were incorporated and the stock split evenly between the sons. The land where today's Fred Drake Park stands was once part of the Chandler's motel properties, but was deeded back to the city of Tallahassee.
The woman featured in this video is Miss Bridget Chandler. She is the daughter-in-law of Gilbert Chandler, Sr., and the wife of his son Gilbert, Jr. She was in the first graduating class of Florida State University in 1948. She worked in the family business with her husband since they were newlyweds and lived in one of the cottages for the first 5 years of marriage. Today, the family business continues to operate as Chandler Properties.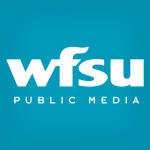 Mike Plummer is a content producer and editor for television at WFSU Public Media. He spent 25 years in commercial television as an art director, commercial director, promotion manager, station manager and creative services director before coming to WFSU in 2008. Mike likes to find the "unusual" or "out of the ordinary" stories in our Local Routes. He says the best part of his job is getting to know people he would otherwise probably not get a chance to meet. Mike is widowed, has two terriers named Truman and Dexter, and is constantly at war with the vines growing in his backyard.