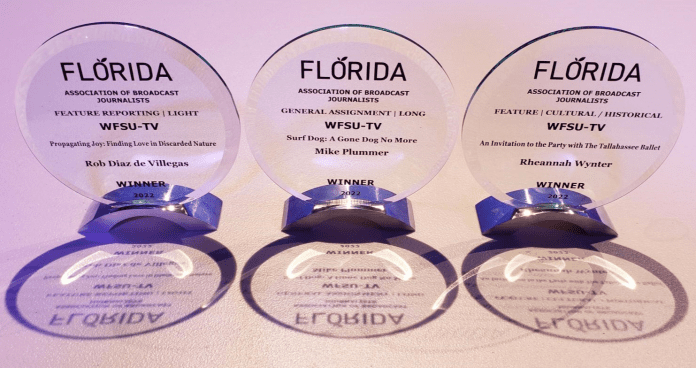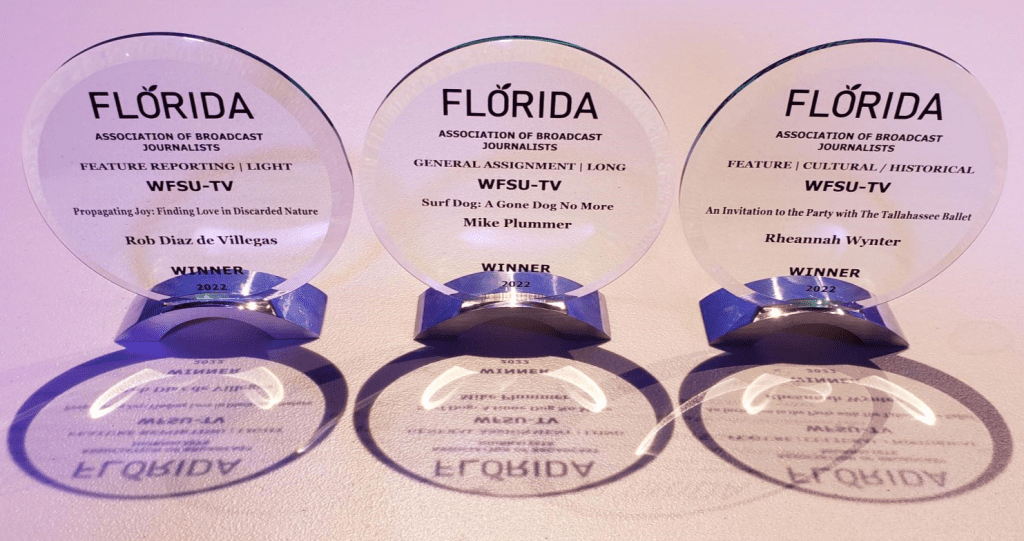 WFSU Public Media took home seven awards from the Florida Association of Broadcast Journalists (FABJ) Awards including three first place feature stories from Local Routes broadcast TV and digital magazine program.  The winning videos focused on the interesting and unique aspects of the people, art, culture, and ecology in our community.  
Check them out for yourself: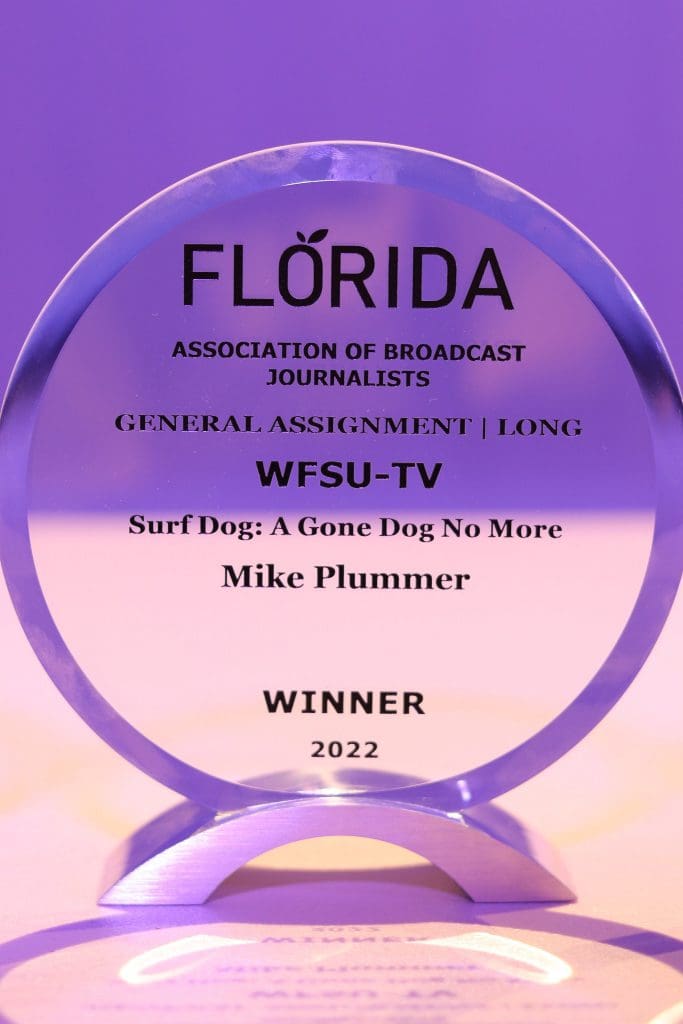 CATEGORY- General Assignment: Long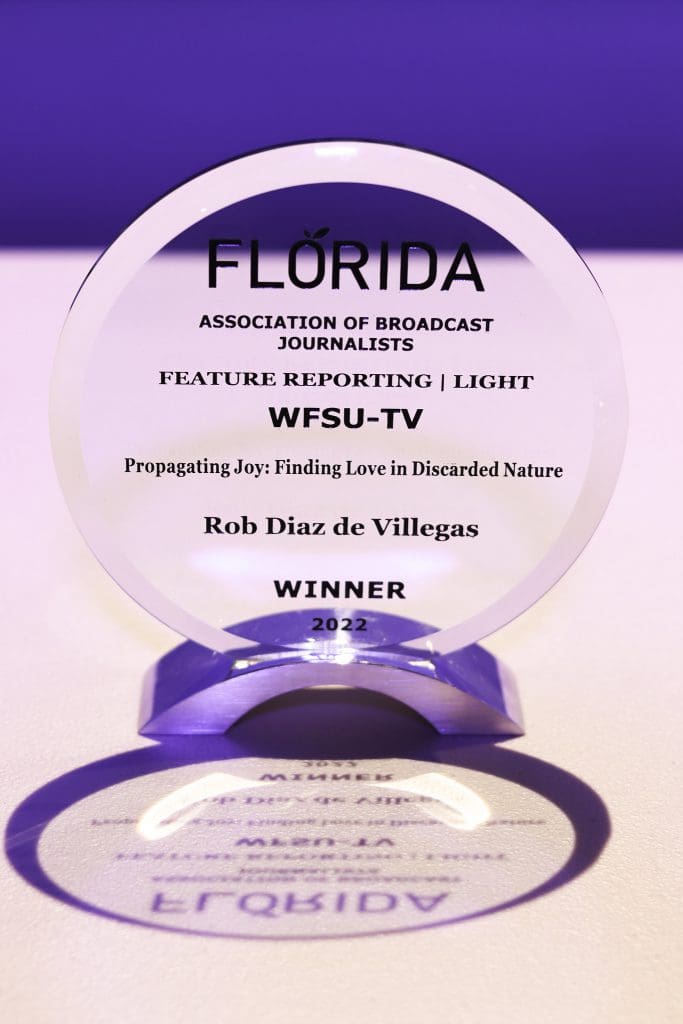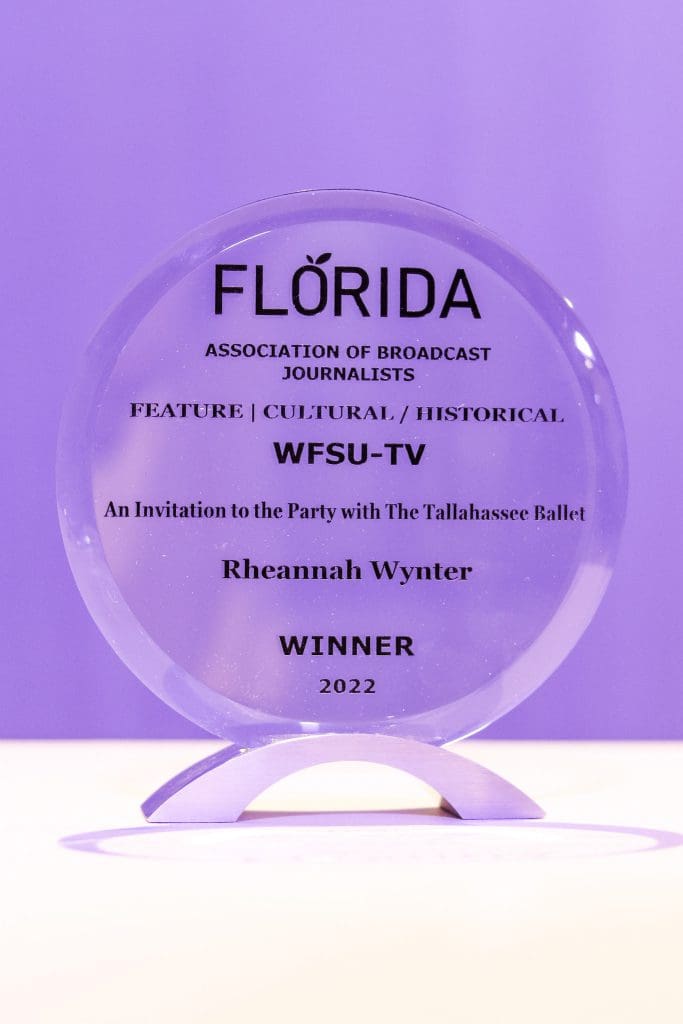 CATEGORY- Feature: Cultural/Historical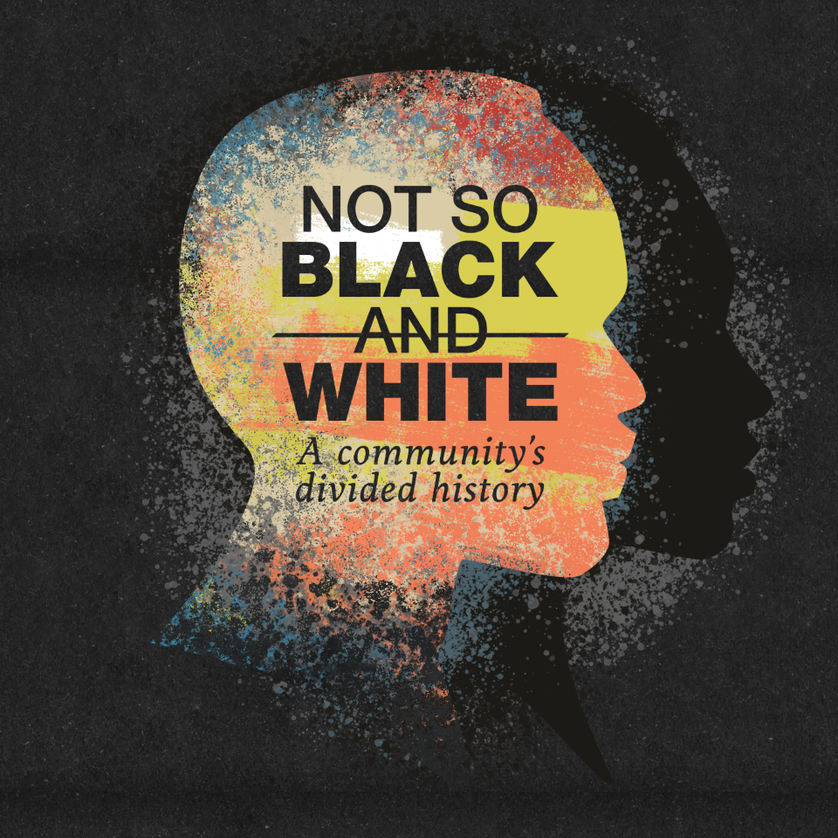 An deep look at our local history and community also wins.
WFSU's Podcast Series NOT SO BLACK AND WHITE: A COMMUNITY'S DIVIDED HISTORY by the WFSU News Team was a finalist in the Digital Programming category. WFSU's Ecology producer Rob Diaz de Villegas also contributed to that series.
But wait there's more!
Three WFSU FM's News Team also finished as finalists in statewide radio categories:
Politics/Government: Single- "DEMOCRATS KNOW THEY CAN'T STOP BILLS CURBING LGBTQ AND RACIAL JUSTICE TEACHING, BUT THEY'LL MAKE IT HARD FOR REPUBLICANS TO PASS THEM" by Lynn Hatter

Series/Franchise: Light- "THE SHOW MUST GO ON! TALLAHASSEE ARTISTS BOUNCE BACK FROM PANDEMIC LOWS" by Gina Jordan

General Assignment: Long- "THE TALLAHASSEE MAYOR AND HIS OPPONENTS CLASH OVER PRIVATE MEETINGS AT HIS HOUSE" by Margie Menzel
Approximately 55 radio and television stations across the state submitted more than 650 entries to this year's NABJ contest. The ceremony was held Saturday, April 22, 2023, in Orlando.
Check out the full WFSU Public Media news release here.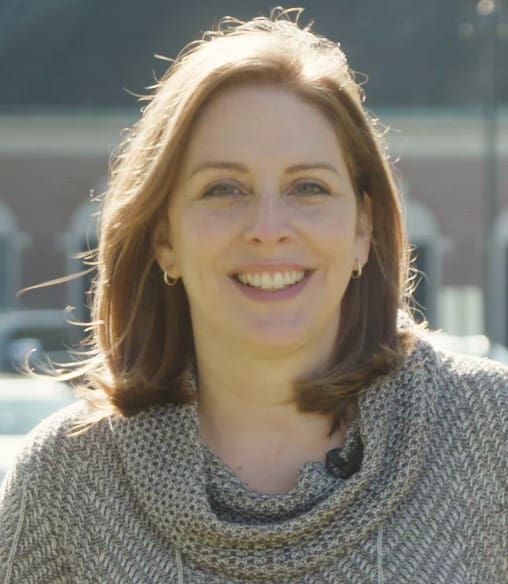 Suzanne Smith is Executive Producer for Television at WFSU Public Media. She oversees the production of local programs at WFSU, is host of WFSU Local Routes, and a regular content contributor.
Suzanne's love for PBS began early with programs like Sesame Street and Mister Rogers' Neighborhood and continues to this day. She earned a Bachelor of Journalism degree from the University of Missouri with minors in political science and history. She also received a Master of Arts in Mass Communication from the University of Florida.
Suzanne spent many years working in commercial news as Producer and Executive Producer in cities throughout the country before coming to WFSU in 2003. She is a past chair of the National Educational Telecommunications Association's Content Peer Learning Community and a member of Public Media Women in Leadership organization.
In her free time, Suzanne enjoys spending time with family, reading, watching television, and exploring our community.