WFSU Education's Haley Babcock and Muscogee Tribe of Florida's Tasked Storyteller Misty Penton discuss the work and collaboration that went into creating WFSU's first ever virtual museum, which combines materials from the PBS Kids Show Molly of Denali and information on the Muscogee Tribe of Florida.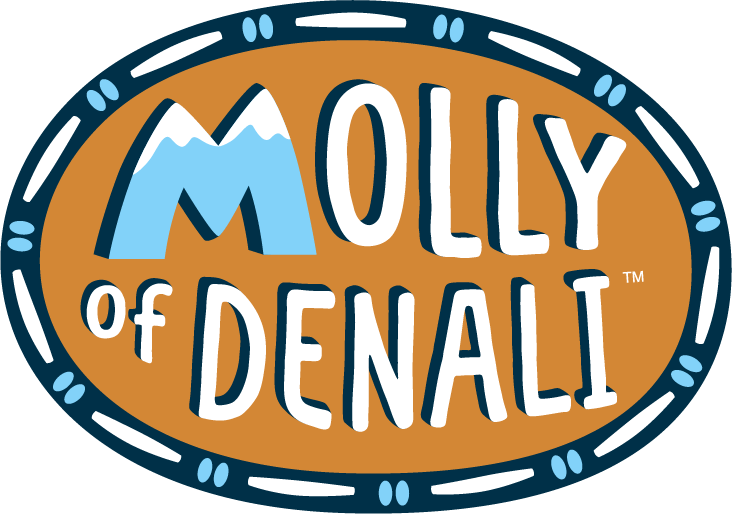 First, Some Background…
What is Molly of Denali?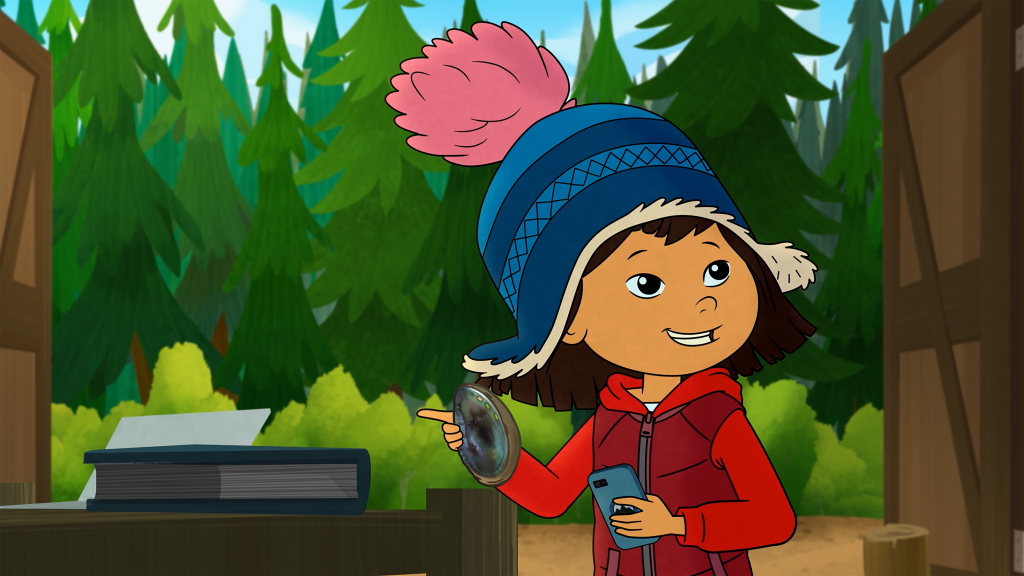 "Molly of Denali" is a PBS KIDS educational program seen on WFSU Public Media and other Public Media stations in the United States and Canada. It follows the adventures of an Alaska Native girl named Molly along with and her friends and family. The storylines are designed to help children from ages 4 to 8 years old learn about Molly's culture and heritage and to use and create informational texts to explore other things.
What are Informational Texts?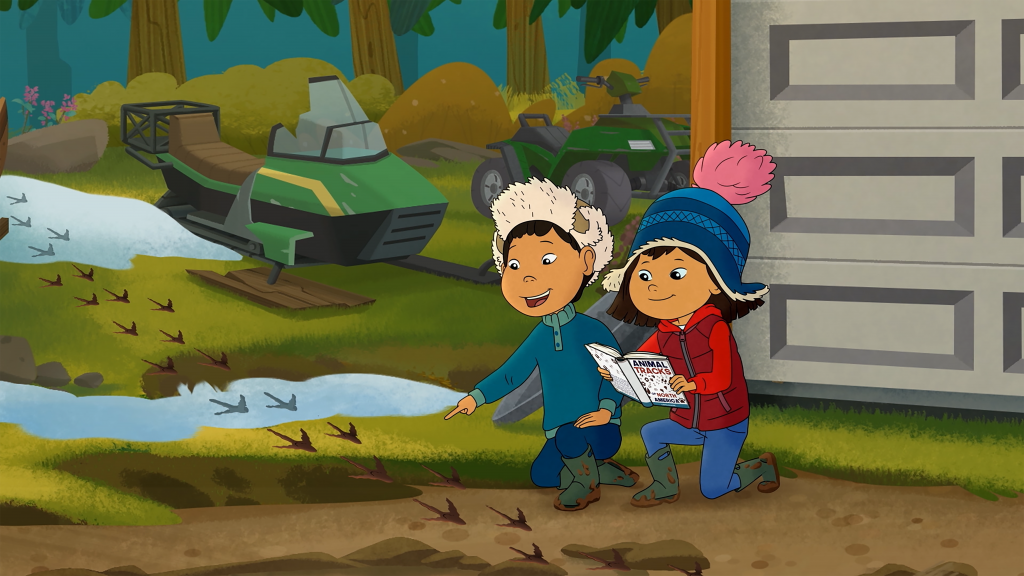 Informational texts are written words and images as well as oral stories designed to share information. Examples include books, maps, recipes, podcasts, and nutrition labels. Parents can learn more about using informational texts with their children here. Kids can explore the Molly of Denali program website here.
Why WFSU Decided to Create a Museum
WFSU Public Media does more than just broadcast educational television programs, it harness the resources from those programs and supports local teachers, parents, and children with educational initiatives in the community. Thanks to a grant from Ready-to-Learn, WFSU's Educational Engagement Manager, Tasha Weinstein came up with and funded an idea that would use the tools in a different way and also help children explore a Native American culture within our own local community: the Muscogee Nation of Florida.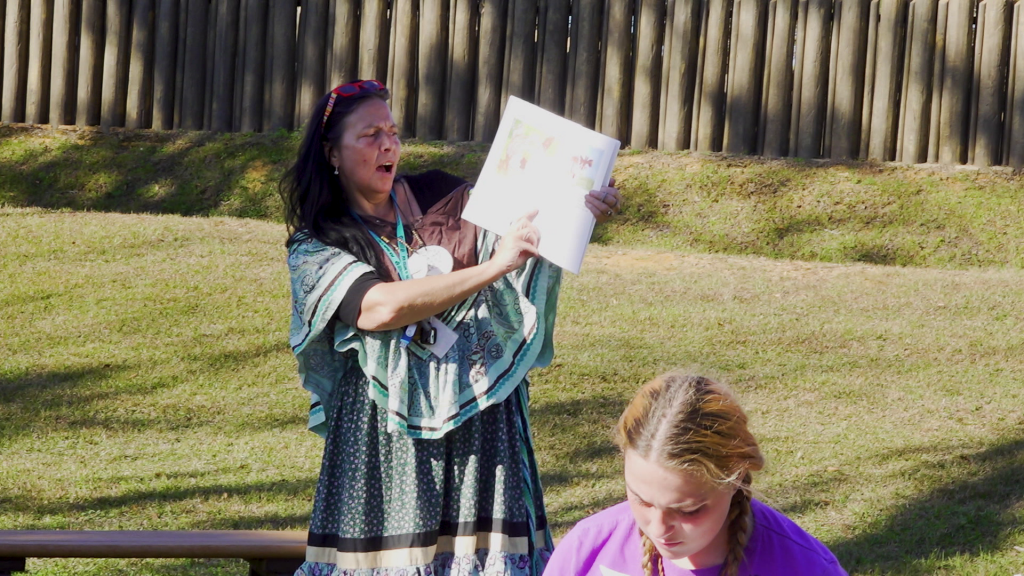 A conversation Weinstein had with a Storyteller for the Muscogee Nation, Misty Penton, sparked the conversation. "She had met me a couple of years previous," said Penton to WFSU's Tom Flanigan recently. Weinstein "knew I was working on modern native culture at the Fred George Museum because, as it turns out, a lot of people in this area really don't know much about the natives who live here."
Haley Babcock is WFSU's Education & Engagement Coordinator. She explained how they decided to use the program and Penton's knowledge of the Muscogee culture to expand on WFSU's Family and Community Learning Workshops. "What is usually an in-person workshop that families go through to learn about and talk about their traditions, their values, important people in their family and communities and turn that into pillars of this museum." said Babcock.
What is in this Virtual Museum
The Molly of Denali Museum idea had started off as a plan to create an in-person location. But like all things in this age of COVID-19, it had to be adjusted. Babcock and Penton started designing a plan for the virtual world.
"Each section of the Molly of Denali Museum is broken up into different topics," says Babcock. "There's one about celebrating traditions and it specifically talks about the Muscogee traditional shell carving and the process of doing that what it means and then it has several different examples of how to create a carved shell."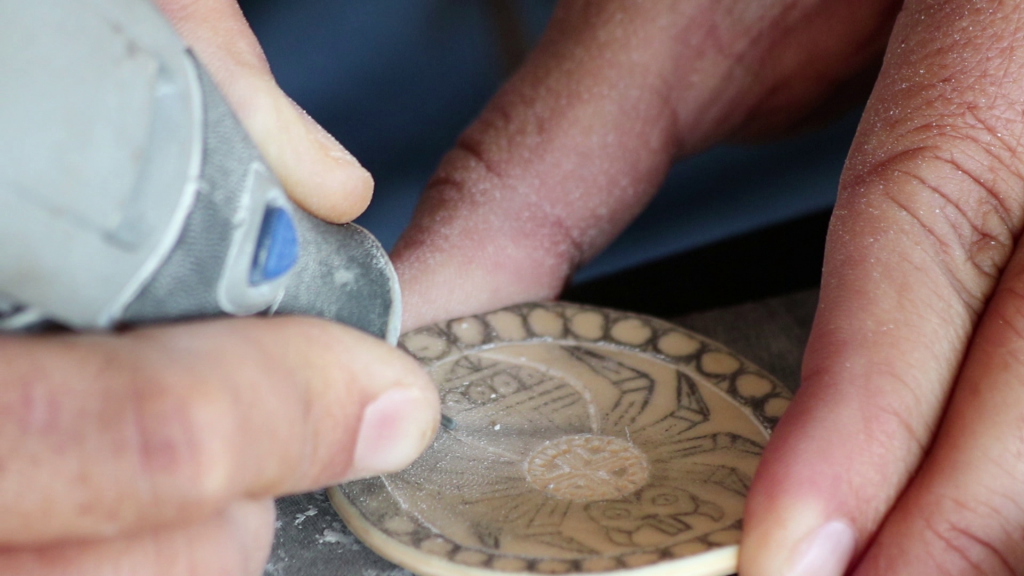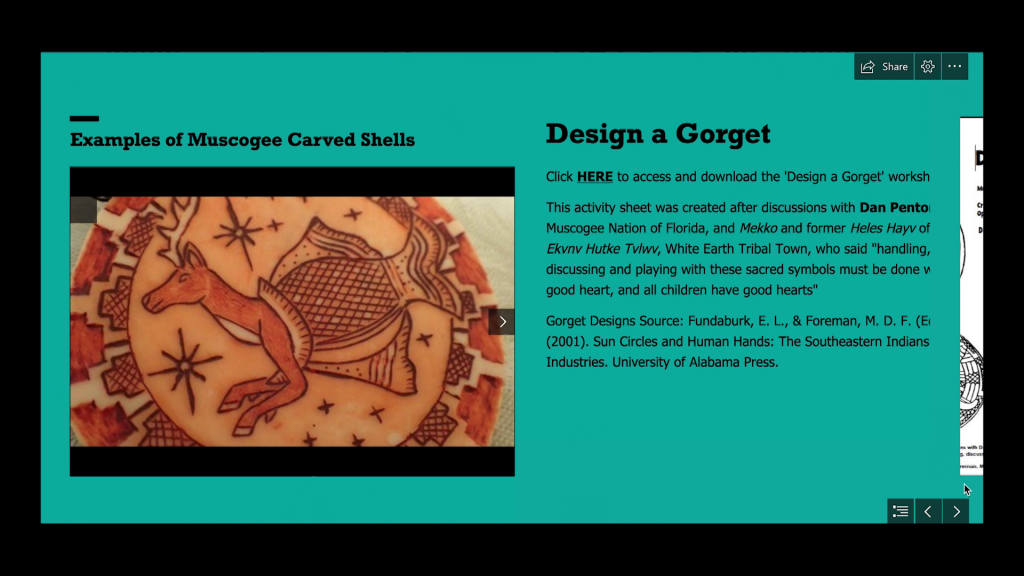 There are also activities for children and families to do on the site. Video is also a big part of the project. There is a WFSU video about Muscogee shell carving featured in the online Museum. WFSU producer Rob Diaz de Villegas original created it for the WFSU Ecology Blog. It has aired on Local routes. The museum also features other stories about Muscogee traditions, like The Storyteller.
Impact of the Virtual Museum
Babcock says one of the best things about the online museum is how much more impact it has the potential to have. "Now it is a virtual platform, so we can reach people all over the country or potentially all over the world."
Penton is also pleased the museum exposes more people to the stories of her culture. "For so long we weren't allowed to talk about who we were and our our native ceremony because Native American religions weren't even legal until '76." said Penton. She continued, "You can imagine how long my family had to keep this secret and safe. So for us to take what we've maintained for our own community and be able to share it in this huge digital forum is one of the most rewarding things I have ever been a part of."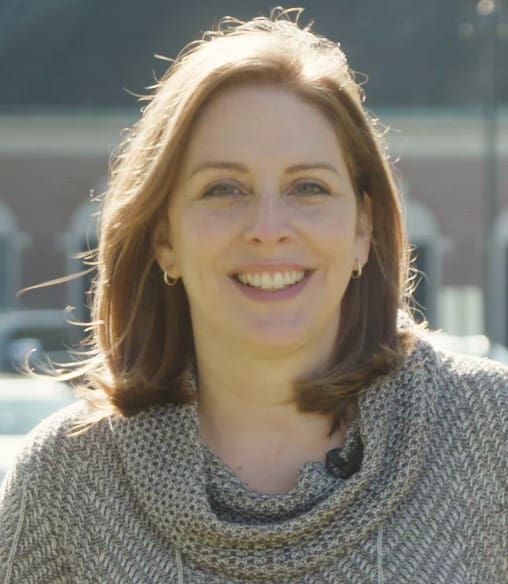 Suzanne Smith is Executive Producer for Television at WFSU Public Media. She oversees the production of local programs at WFSU, is host of WFSU Local Routes, and a regular content contributor.
Suzanne's love for PBS began early with programs like Sesame Street and Mister Rogers' Neighborhood and continues to this day. She earned a Bachelor of Journalism degree from the University of Missouri with minors in political science and history. She also received a Master of Arts in Mass Communication from the University of Florida.
Suzanne spent many years working in commercial news as Producer and Executive Producer in cities throughout the country before coming to WFSU in 2003. She is a past chair of the National Educational Telecommunications Association's Content Peer Learning Community and a member of Public Media Women in Leadership organization.
In her free time, Suzanne enjoys spending time with family, reading, watching television, and exploring our community.