Nonprofit record label Cat Family Records was founded in 2016 to help do-it-yourself local musicians deal with all aspects of the music industry. The largely events-based organization hosted over 200 shows prior to COVID-19. A year into the pandemic, volunteer-led Cat Family Records still has live music on hold, but is seeking new avenues of creation, including video production.
Before COVID-19, nonprofit record company Cat Family Records played a role in the live music scene in Tallahassee. In its first four years, it hosted nearly 200 live shows at various bars and house venues around town. As the world changed in March 2020, the organization changed with it. Cat Family Records has been adamant about not hosting events and keeping the community safe. "Most of our funding was coming from events," says Cat Family Records' founder and president Scott Bell. "I think we were one of the first organizations to stop shows and we'll certainly be one of the last organizations to start them back up again."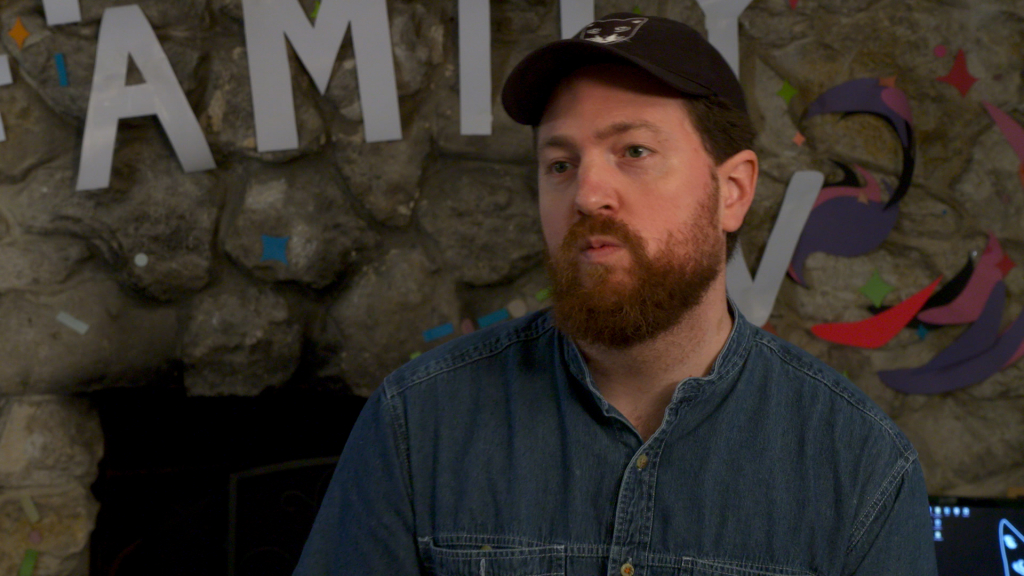 Cat Family Records was founded in February 2016, about five years after Scott Bell and his younger brother Nick moved to Tallahassee for Scott to pursue a graduate degree at Florida State University. "We were in bands for four or five years," Scott says. "We played local bars, we worked with some local studios." The brothers found it challenging to self-produce music and book gigs. After contending with the struggles of being an independent artist, Scott Bell suggested a solution to his circle of fellow musicians who played at the now-closed Warehouse. "One day I just hit a few people up, said 'I have this idea for a record label. I have a name for it already. And I don't really know what a record label does but I feel like we should try it.'" 
This can-do attitude is what launched Cat Family Records, named for a family of stray cats who lived outside the apartment of one of Scott's friends in North Carolina. The label has always been completely volunteer-led, but two years after its founding, Cat Family became a registered 501(c)(3) nonprofit and found its footing as an event and DIY music organization. Tim Holder, the bassist of the Cat Family musical group bandanna and former volunteer for the organization, came on board just as the label became a nonprofit. "We started applying for grants and we started developing more streamlined branding and vision sort of and an idea of what we wanted to accomplish," says Holder.
Over the years, Cat Family Records has hosted shows at venues around town such as The Bark, The Wilbury, and the now-closed Warehouse, as well as house shows at their venue and organization headquarters, The Litterbox. They welcome volunteers and artists from the local universities and offer official course credit to students seeking internships. They also host an annual music festival, Cat Fest, which takes place in Railroad Square. In addition to hosting live music, Cat Fest also hosts adoptable cats (far away from the stages) for festival-goers to meet and possibly adopt. "The idea of Cat Fest is really just to try to build a free community event and to sort of bring people together that typically aren't together," Bell says.
Cat Family's website hosts its mission statement, which reads "Cat Family Records empowers artists and enriches creative communities by providing open access to industry services and curating local events, festivals, and publications." However, they also have an accompanying vision statement that speaks to larger goals than just the practical function of the organization. "We invest in a more open, inclusive, resilient, and unified future," says the vision statement. "—one where it's okay to be an artist… just not a starving one." 
Local Routes sat down with the label's musical group bandanna over Zoom. They offered their lived experience as a band as proof of the Cat Family vision statement come to life. Bassist Tim Holder recognizes a trope that often is assigned to musicians. "The starving artist is a very common sort of thing that we throw around," says Holder. "But Cat Family at its core and at its vision is trying to change that. How do you break into the music industry without knowing people who are in the industry, without being the son of someone who's already done it? You know it's like you just do it, and you don't get discouraged." Holder believes bandanna is on its way with help from the record label, and that Cat Family has shown artists that there can be a middle class in music. "If it wasn't for FSU and Cat Family in a big way, we wouldn't exist as a band," he says. "You can get paid to play your music and to write original songs. You don't have to be a cover band and play three-hour sets to make money. There's a lot of ways to do it."
bandanna, is compromised of Holder on bass, Scott Bell's brother Nick on drums, Mason Palanti on keyboard, and Anna Griffith on vocals and guitar. bandanna is a DIY band that has received recognition on an officially curated Spotify playlist, propelling their first single, Fire Escape, to over 150,000 plays. The band is currently based in Atlanta, and put out a full-length debut album in November 2020 called Uncertain/ty. Cat Family found the musicians as solo artists and helped them connect over a shared love of music. "I was signed to Cat Family as a solo artist and Nick and Tim were working and volunteering there at the time," says Griffith. "The way I like to tell the story is that they asked if I wanted a band and I said 'yes,' and then they asked, 'could we be your band?' and I said 'yes,'" Griffith laughs.
Scott Bell attributes the success of Cat Family Records to the dedicated team of volunteers who work behind the scenes to keep the organization afloat and help artists make careers out of their passions.
"I'm always incredibly humbled by it," says Bell. In a transient college town like Tallahassee, there is a revolving door of volunteers, but Bell sees this as a strength that has added to the DNA of the nonprofit. "We end up having to train people every semester. I think we've learned how to spin [the transience] into a strength, right so you know bringing in new ideas."
Tim Holder's own experience as a volunteer showed him just how strong the revolving door of organizers can be. "Even when I left, there was not even a hiccup," says Holder. "I had a lot of responsibilities and then I was gone and the organization chugged right along."
Volunteer coordinator Cierra Alexander continues to be impressed by the dedication of the volunteer team. "When I got involved, I was astounded at the community of it," says Alexander. "Right now, even in COVID, including all the department heads we have around 30 people."
While volunteer-led Cat Family has seen success with their musical groups and with hosting events, COVID-19 has significantly changed the way the events-based organization operates. "The landscape has changed. Several venues have closed," says Scott Bell.
"One of the things we've always wanted to get involved with but never had was our own video production arm, and we started experimenting with that because we were sort of locked inside for a while," says Scott Bell. The label aired Cat Family TV, a combination of recorded performances and skits on both Youtube and Facebook late last year, and Cat Fest 2020 took a similar course, premiering live on Youtube but featuring pre-recorded material ranging from musical performances to comedy spots. "For us it's sort of like the last frontier. That is the thing that we are currently learning and getting better at and I think we're just going to start incorporating different art forms. So we started off as a record label but I think we've grown more into an art collective."
Though the Bell brothers do anticipate challenges due to the unknowns of the future of live music, they have been able to take a positive spin on the events of the last twelve months. "The best thing about COVID," says bandanna drummer Nick Bell. " [Is] we've always talked about being an art collective. We started with music because Scott knew how to play guitar, I knew how to play drums, but since then, the evolution has come to the point where I think we've always wanted it to be. That's the coolest part about COVID, is it's forced us to become all these things that we always talked about becoming."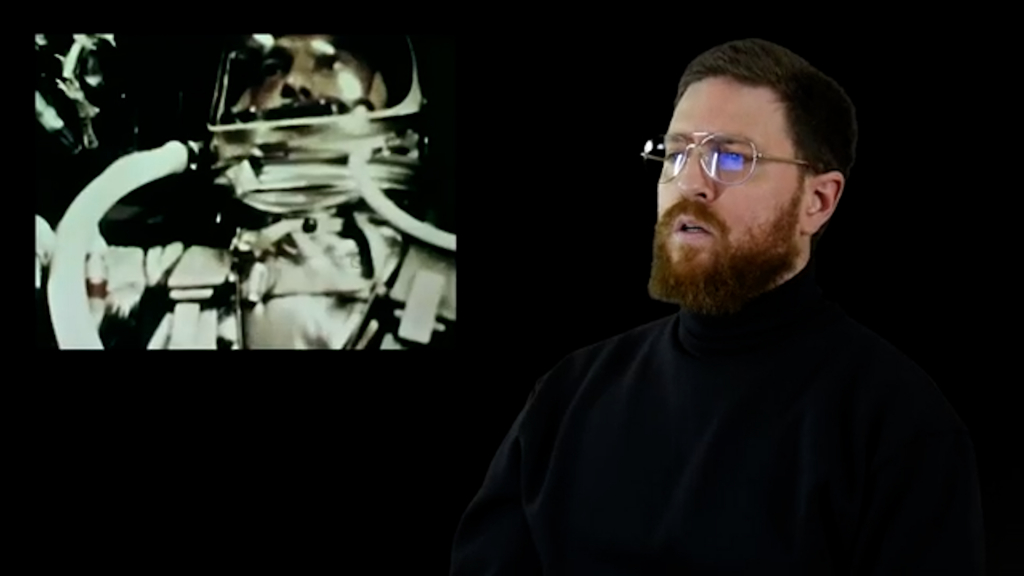 Scott Bell has no illusions that the road ahead will be without challenge, but he looks forward with the can-do attitude that has carried the organization through the past five years. "I think a lot of people that do art and music sort of approach it from this angle of like 'damn this is like way too much for me, this is going to require a team, I can't do all this'. And I think if you sort of flip that and start from the assumption that you can do it, it makes it easier to find people who share that same outlook….. I think you start to see this snowball effect and this kind of network and collective action."