When I think of virtual reality and immersive experiences, I think of Disney World or Universal Studios. I visualize huge theme parks that are destination locations, and pretty darn expensive too! But there's a guy in Tallahassee that has an idea that takes virtual reality rides out of theme parks and puts them in local shopping centers.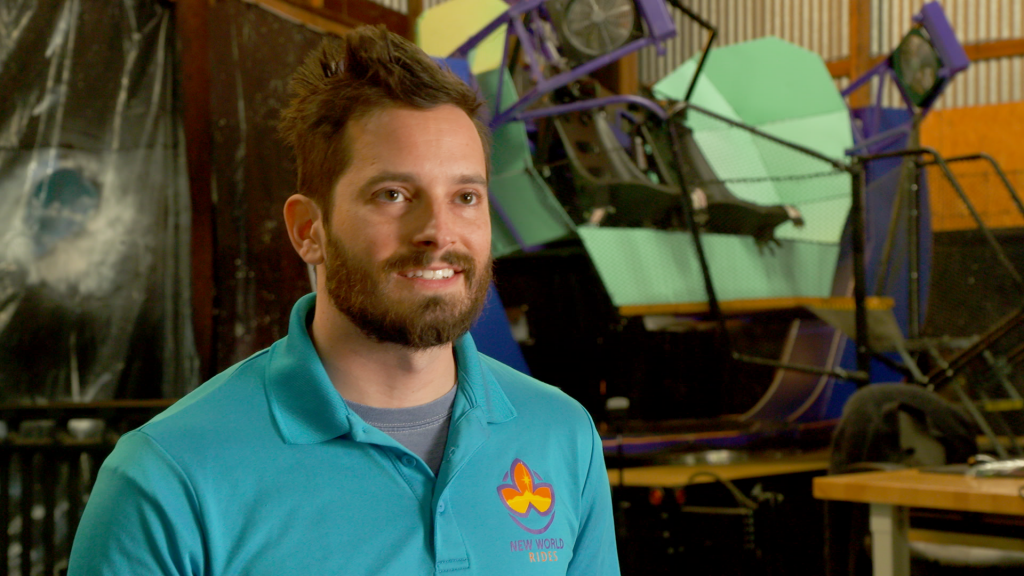 Hello, RotoLoco!
Nick Suttell is the president of New World Rides. They're headquartered at The Center for Alternate Reality in Tallahassee's Railroad Square Art District. Nick has designed, patented, and built his company's first virtual reality motion platform and he calls it the RotoLoco.
"Virtual Reality has a locomotion problem"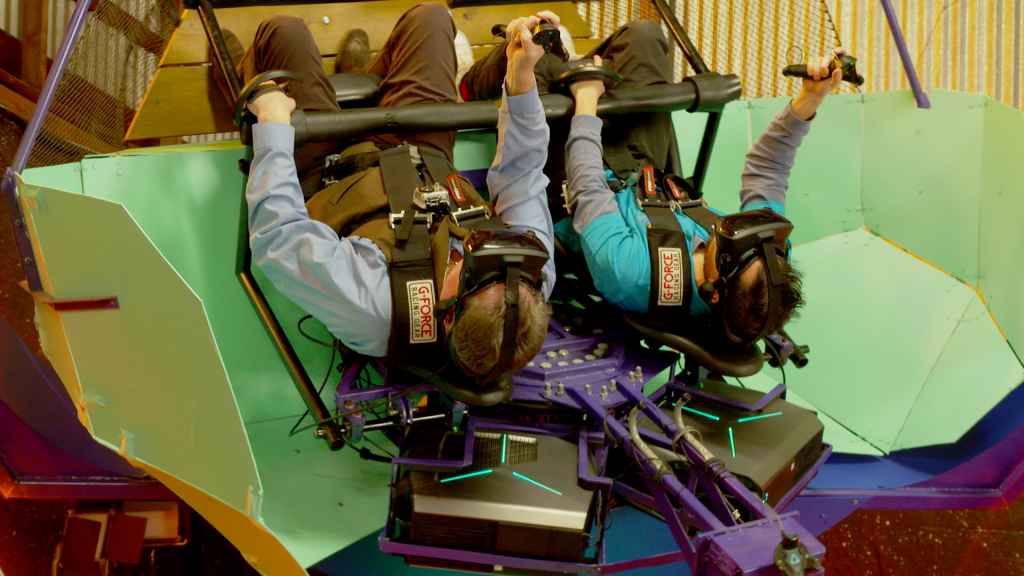 What makes the RotoLoco different from most VR platforms is its ability to rotate 360 degrees, on 3 axes.
Nick tells me, "Virtual Reality has a locomotion problem. You can make people really sick in VR if you're not careful. It essentially comes down to when there's a mismatch in the real acceleration and the virtual acceleration."
The RotoLoco solves the problem with its ability to move 360 degrees in any direction. That allows the body's vestibular system (balance/motion), and the visual experience to stay synchronized.
RotoLoco as a business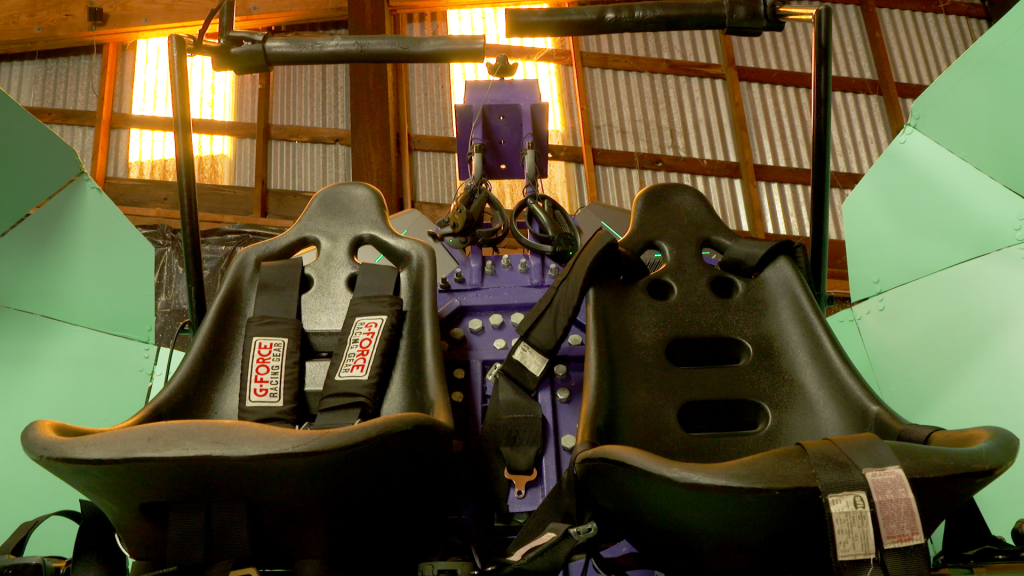 Suttell explains, "The way I see it going is, we're going to make these motion platforms for third-party operators. But we're also going to help develop the content for it, too. We might make some experiences in-house, and then we'll find some other third-party developers to help us make some other additional experiences, for the motion platforms. And then to eventually branch out into training and therapy, but it's easier to start with entertainment."
Shuttle 39 Experience
The ride experience is called Shuttle 39. It takes two riders, a pilot and a collector/gunner through an asteroid. The idea is to "collect" (aka shoot) the correct shaped and colored artifact without hitting the wrong shaped and colored forms. This will allow you a chance to test all 360 degrees of motion! Watch the video and you'll see what I mean. The platform and the ride experience are still going through development, so, it's safe to say this is not the finished version.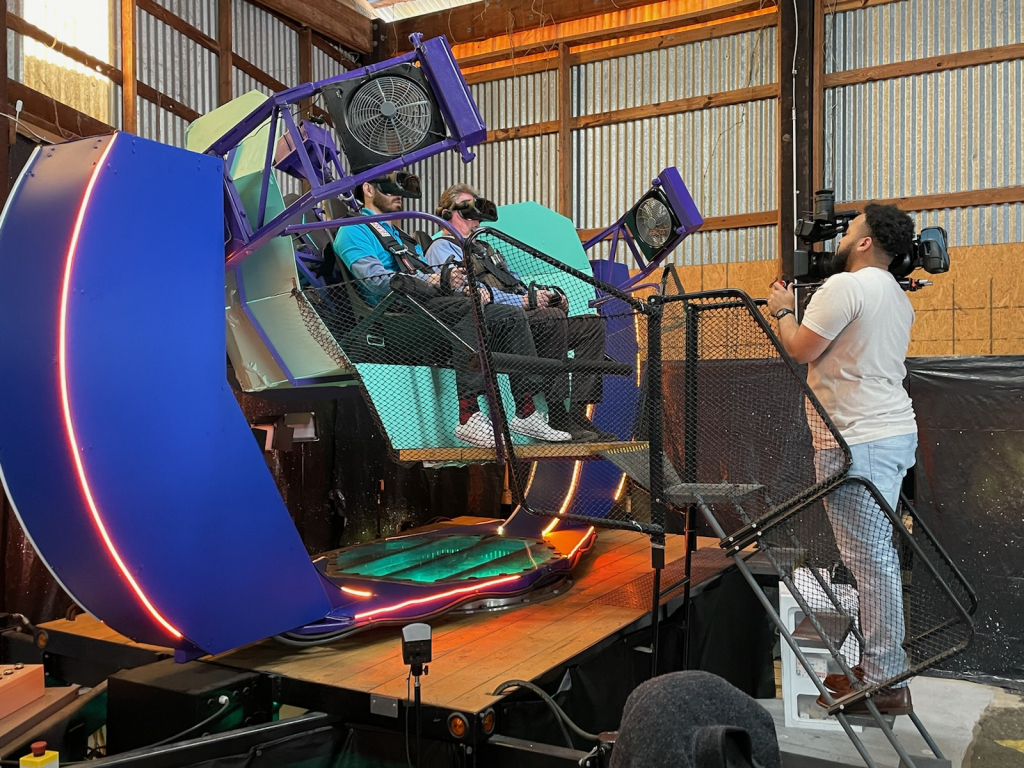 Additionally, The Center for Alternate Reality offers other roaming VR experiences a ride on RotoLoco's Shuttle 39, their most immersive experience. Watch the video above, then find out more about the experience at newworldrides.com.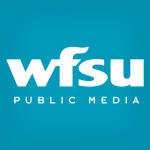 Mike Plummer is a content producer and editor for television at WFSU Public Media. He spent 25 years in commercial television as an art director, commercial director, promotion manager, station manager and creative services director before coming to WFSU in 2008. Mike likes to find the "unusual" or "out of the ordinary" stories in our Local Routes. He says the best part of his job is getting to know people he would otherwise probably not get a chance to meet. Mike is widowed, has two terriers named Truman and Dexter, and is constantly at war with the vines growing in his backyard.