A Message from Mark
This story came to us from loyal and alert viewer Mark. Mark is somewhat "well known", so I am withholding his last name so that he will become less "well known". The thing about Mark is that he can sniff out a story when he sees actual video of something unusual, it's like he has a sixth sense or something…and he knows how to use a telephone. One morning I had a voicemail from him saying, "I've got this video clip and I've never seen anything like it. It's, um…unusual, call me." So, I called him, he sent me the clip, and shazam! You are about to learn about Underwater Rugby.
No one was hurt making this underwater rugby video…
The players in this video are members of the Tallahassee Tarpon Underwater Rugby Club. If you like to swim and want a good workout this activity is for you. Players wear a mask, snorkel, fins, and ear protection. With most of the activity taking place underwater, there is a real three-dimensional aspect to the game. Club members told me that over time, this will build tremendous endurance. The game is played with a saltwater filled ball and two baskets or goals. To score, you must get the ball into the opposing team's goal. The saltwater ball is heavier than the surrounding freshwater and the ball is not allowed to break the surface of the water. Watch the video and you'll learn the details.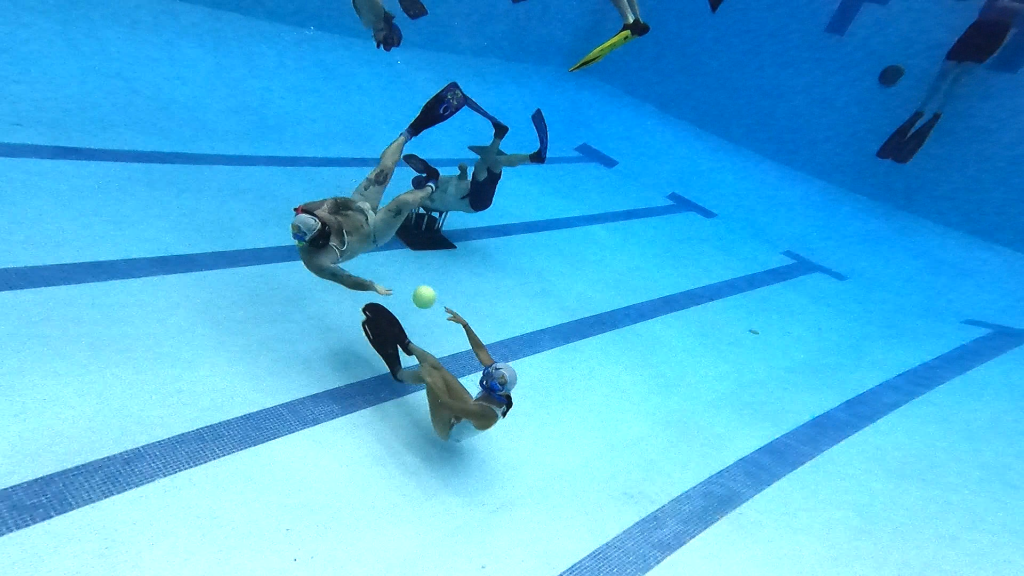 In the beginning…Tallahassee Tarpon
The Tallahassee Tarpon were started in 2019 by Mischa Steurer, and they are one of three underwater rugby clubs in the state of Florida. A Wikipedia search listed 15 underwater rugby clubs in the U.S. The sport started in the early 1960's in Germany and is well known in Europe. It has a significant following in Columbia, but it is still relatively unknown in this country. You can find out more about that at: USA Underwater Rugby-North American League.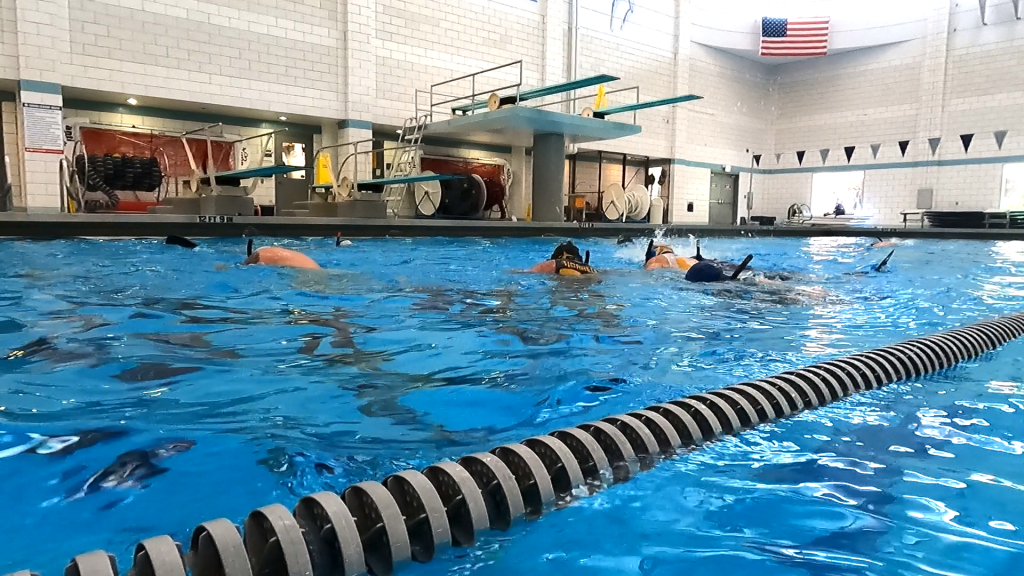 Wouldn't you like to be a Tarpon, too?
The Tallahassee Tarpon are always looking for new members and they'll lend you the needed equipment try it once before you commit. There is also a social aspect to this group and both women and men are welcome. If you think you might want to give this a try, you can visit their website at: https://aoifetrotter.wixsite.com/tallahasseetarpon or find them on Facebook. Tallahassee Tarpon Underwater Rugby Club – TTURC
…and if you figure out who Mark is, tell him you saw the underwater rugby story on WFSU Public Media.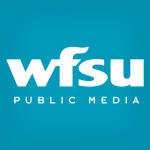 Mike Plummer is a content producer and editor for television at WFSU Public Media. He spent 25 years in commercial television as an art director, commercial director, promotion manager, station manager and creative services director before coming to WFSU in 2008. Mike likes to find the "unusual" or "out of the ordinary" stories in our Local Routes. He says the best part of his job is getting to know people he would otherwise probably not get a chance to meet. Mike is widowed, has two terriers named Truman and Dexter, and is constantly at war with the vines growing in his backyard.