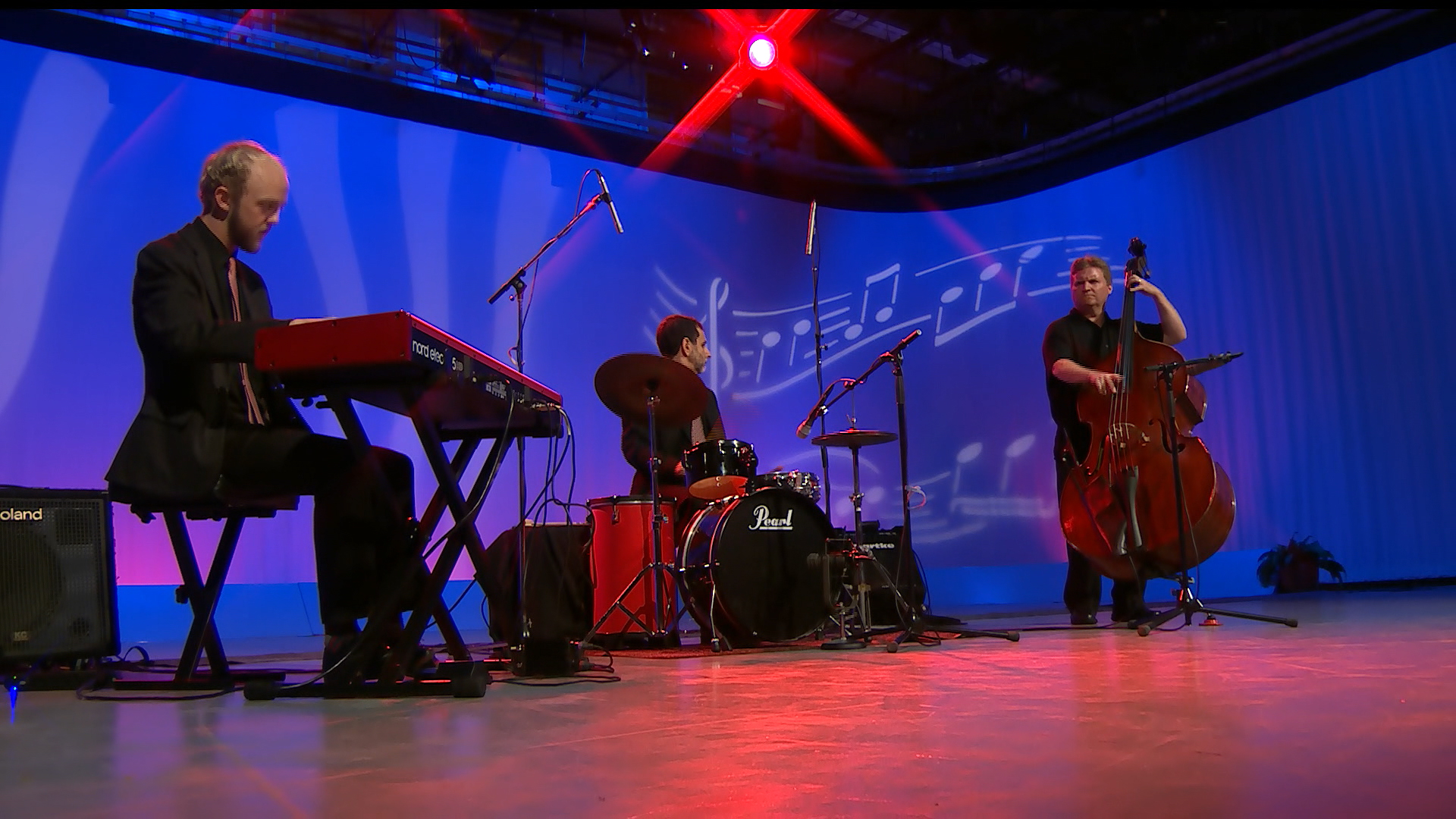 When Local Routes returns with new episodes in January, we'll be featuring music from the Bakan-Margut-Hall World Trio.  At that time, you'll get to hear two original compositions written by Florida State University's director of World Music Ensembles, Michael Bakan.  The third song they performed in the studio was Dave Brubeck's classic Blue Rondo à la Turk, which we present to you today.  While not one of their own songs, it's a great introduction to the type of music they play.
Keyboard player and FSU Jazz student Mason Margut explains. "It's kind of all over the place, and sort of merging Turkish rhythms with western classical forms with jazz improvisation and twelve bar blues."
The other compositions they performed have a similar blend of jazz with other world music influences, from the Middle East to southeast Asia.  The group also likes to blend time signatures, which presents a nice challenge for them as musicians.
"You know, the way Brubeck was approaching playing with different kinds of meters, I sort of see that as my ancestry with these kinds of things," says Bakan, the group's percussionist.
The BMH World Trio is rounded out by bassist Brian Hall, an Associate Professor of Jazz at Florida A&M University.  As you'll see in the video below, and in interview clips we'll publish in January, the three of them have a great way of explaining musical concepts,even the tricky things like musical meters (tricky for a non-musician like me, anyway).