Not only does north Florida have some of the best beaches in the country, but it's also some of the best natural beach habitat for shorebirds. We hit up several locations in search of threatened and migratory species.
We explore oyster reefs by kayak, and then head up the Apalachicola to see where oyster food comes from. We end with an encounter with striped skunks…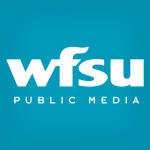 WFSU Public Media enriches lives and cultivates diverse perspectives by connecting our community through media content and services that inform, educate, and entertain.