How to Help Areas impacted by Hurricane Michael
Serving up free food at Jarheads BBQ in Port St. Joe.
Mexico Beach and Port St. Joe Area
Jarheadz BBQ and Line In the Sand Foundation
Ground Zero Mexico Beach White Tent
"The White Tent" in Mexico Beach
City of Mexico Beach/Mexico Beach Artificial Reef Association (MBARA)
Panama City
Modeled after the "Adopt-a-Highway" program in which individuals or groups adopt a section of the city to remove litter or debris left from Hurricane Michael. The city supplies trash bags for the cleanup and will pick up the bags from the location after event is over.
Local charitable trust and registered 501(c)3 that can accept donations on behalf of the City of Panama City for Hurricane Michael relief.
Clean up still going on in Mexico Beach, Florida. Photo taken on 2/11/19. Four months after Hurricane Michael made landfall.
Throughout Area
Initiative to "encourage people to Donate, Volunteer, Visit and Invest to support the regions long-term recover efforts" following Hurricane Michael. Money donated goes to the Florida Disaster Fund which is "the State of Florida's official private fund established to assist Florida communities as they respond to and recover during times of emergency or disaster. (Money donated under REBUILD 850 needs to be earmarked for REBUILD 850 or it cannot be separated within the Florida Disaster Fund.)The Fund is administered by The Volunteer Florida Foundation. In addition to raising money, REBUILD 850 registers volunteers and helps them connect with volunteer organizations.
Florida Disaster Fund Grantees
Since December, 22 organizations engaged in hurricane Michael response and recovery efforts have received grants from the Florida Disaster Fund:
Florida Disaster Fund Grantees: Round One
Florida Disaster Fund Grantees: Round Two
Cleanup is underway at the el Governor Motel in Mexico Beach
FEMA Disaster Recovery Centers (DRC)
These are short-term centers that are opened after a disaster is declared. They are accessible facilities and mobile offices that provide people a physical location to visit in order to learn more about FEMA and other disaster assistance programs. After Hurricane Michael, 29 DRC were open in the panhandle. 4 are currently still open in the region. You can also contact the FEMA Helpline at 800-621-3362 or 800-462-7585 (TTY) between 7am and 11pm, seven days a week.
Currently open (2/27/19):
Bay County Library
898 West 11th Street
Panama City, FL
Port St. Joe Fire Department
404 Williams Avenue
Port St. Joe, FL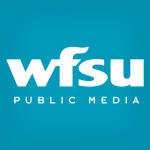 WFSU Public Media enriches lives and cultivates diverse perspectives by connecting our community through media content and services that inform, educate, and entertain.