Composer Carlisle Floyd created well-known operas like "Susannah" and "Prince of Players" throughout his life. He passed away September 30, 2021 in Tallahassee at the age of 95. FSU Professor Douglas Fisher shares his memories of the American Opera Legend. Produced by Amy Diaz de Villegas.
Learn more about the life of Carlisle Floyd in this radio story by WFSU's Tom Flanigan.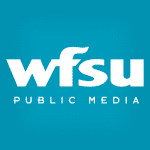 WFSU Public Media enriches lives and cultivates diverse perspectives by connecting our community through media content and services that inform, educate, and entertain.