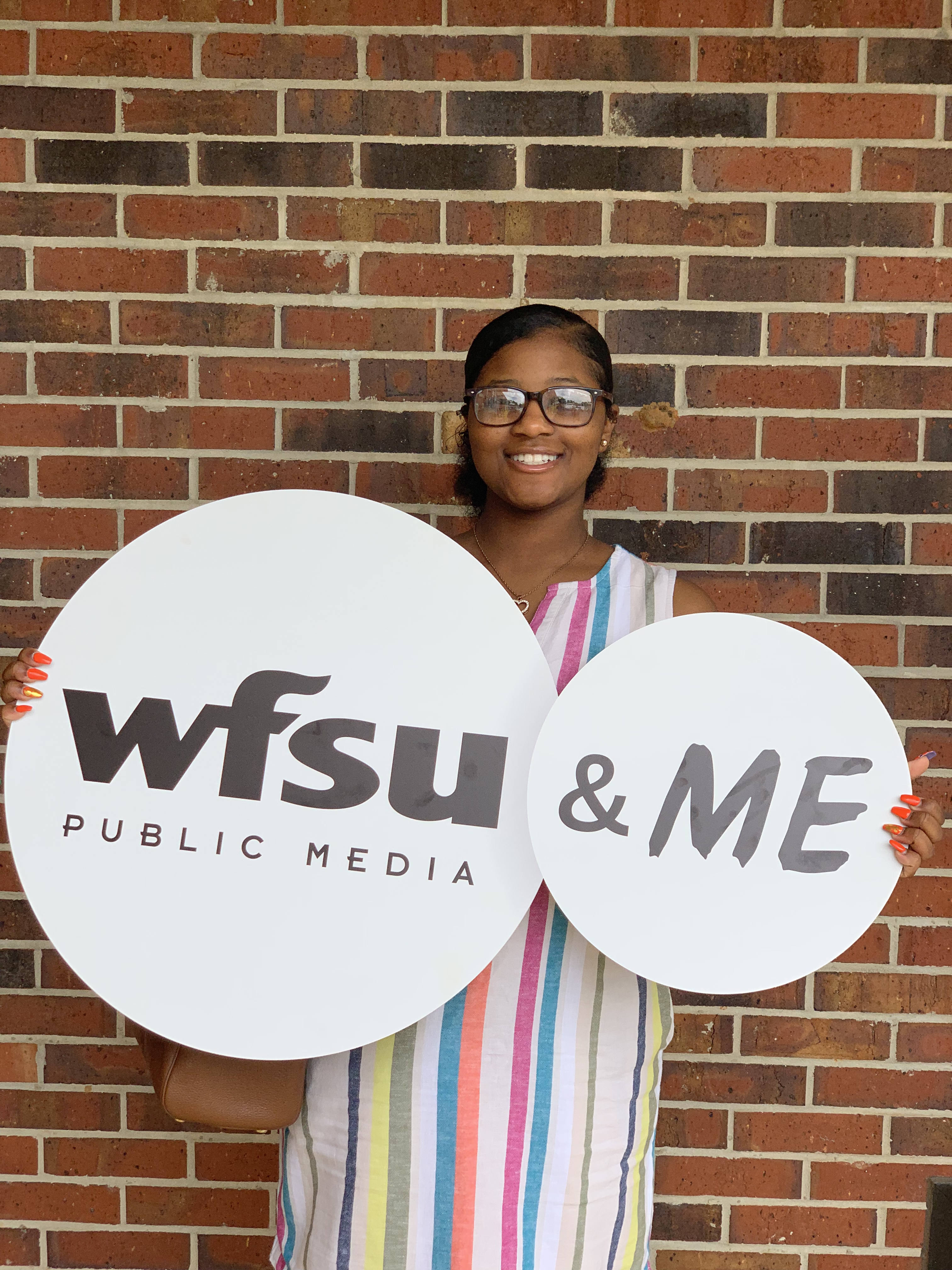 "My name is Sydnee Mines and I am a rising junior at Amos P. Godby High School. My favorite subjects are Mathematics and English. They have been my favorite since I started Kindergarten! I grew up around a bunch of my family. Hundreds of aunties and thousands of cousins. They all surrounded me with love. Most of my television watching happened when I was eating or when I would wake up in the morning, but even then I would still watch a lot of television. 
While on the PBS channel, I watched Super Why!, Cyberchase, Curious George, and many more! Sid the Science Kid also played a big part in my childhood. My family and friends at school would call me "Sid the Science Kid" and we would just laugh. The nickname has followed me into my young adult life.
What I am hoping to do this summer while working with WFSU is to help and educate the kids in our local area. I love kids and I have no issue helping with them grow, either academically or personally. When I was younger I wanted to pursue teaching, but my mindset has and would like a career as a pharmacist. I believe I can help many people and still be able to help the kids, just in a different way.
My idea about what public media means currently is everyone being informed about what is happening around them in the world today. However, what I've learned during my time at WFSU is that public media can be used as entertainment for children and communication for adults as well. In my opinion, PBS is doing a fantastic job providing children with something to do year-round. There are PBS kid's themed kid events, summer camps, and teacher workshops. I know my childhood was filled with laughter and joy, thank you PBS kids."
We are excited to have Sydnee with us as our Tallahassee Future's Leadership Academy intern for the summer.  Thank you, Sydnee, for your amazing work and incredible dedication to our team. We know you will do amazing things and achieve your goals in life.