I was 8 years old when I saw my "long-lost twin" on an episode of Arthur on PBS.
I was so excited, I told my mom the second she got home from work, "Mom! I saw a girl who looked just like me on Arthur!!"
"Isn't that a cartoon?" she asked with a smile.
"Well yeah, but she was a real girl!"
Arthur's Chicken Pox is episode 18a from the very first season of the show! This one features Arthur getting chicken pox, and D.W. is jealous of the attention he gets while Grandma Thora takes care of him. But for me… the actual star of the episode was during the live action segment, A Word From Us Kids, where real life children were interviewed about their own experiences being sick. I was making my traditional after-school snack of 'how-many-different-things-can-I-get-away-with-eating-before-my-parents-come-home' with the show playing on our little kitchen TV, and I froze in complete disbelief that I had a twin, somewhere out there in the world! It was like I had been on TV!
I loved PBS as a kid. Growing up in a small rural town in northeastern Indiana without cable, we had what we called the "Farmer 5", or the basic 5 channels that came through on an antenna, and PBS was a staple of my regular programming. I grew up on imaginative shows like Arthur, Sesame Street, Lamb Chop's Play-Along, Mister Rogers' Neighborhood, Reading Rainbow, Wishbone etc., in addition to "suffering" through Antiques Roadshow and This Old House when my parents were watching (shows I hated then, but love now!) I was convinced I would eventually be a cast member of ZOOM one day, and I would put on my own versions of the episodes in my living room. I would hide toys in my couch like Loonette on The Big Comfy Couch and present them to an imaginary audience and even do the infamous Clock Stretch on the floor along with her.
Nary you worry though – I spent a lot of time outside, too! Living on a defunct farm with 7 acres of land gave me plenty to explore, from playing in the basement or loft of our barns, catching frogs in our pond, helping in our orchard and vegetable garden, or corralling our ever-growing herd of stray barn cats who inevitably seemed to find a home with us; needless to say, I was a very active kid. Always looking for laughs or an audience, something to color or paint on, somewhere to play make-believe; imagination, curiosity, and creativity are major themes of my childhood, and I strove to find pathways to keep these themes lasting into my career and adulthood.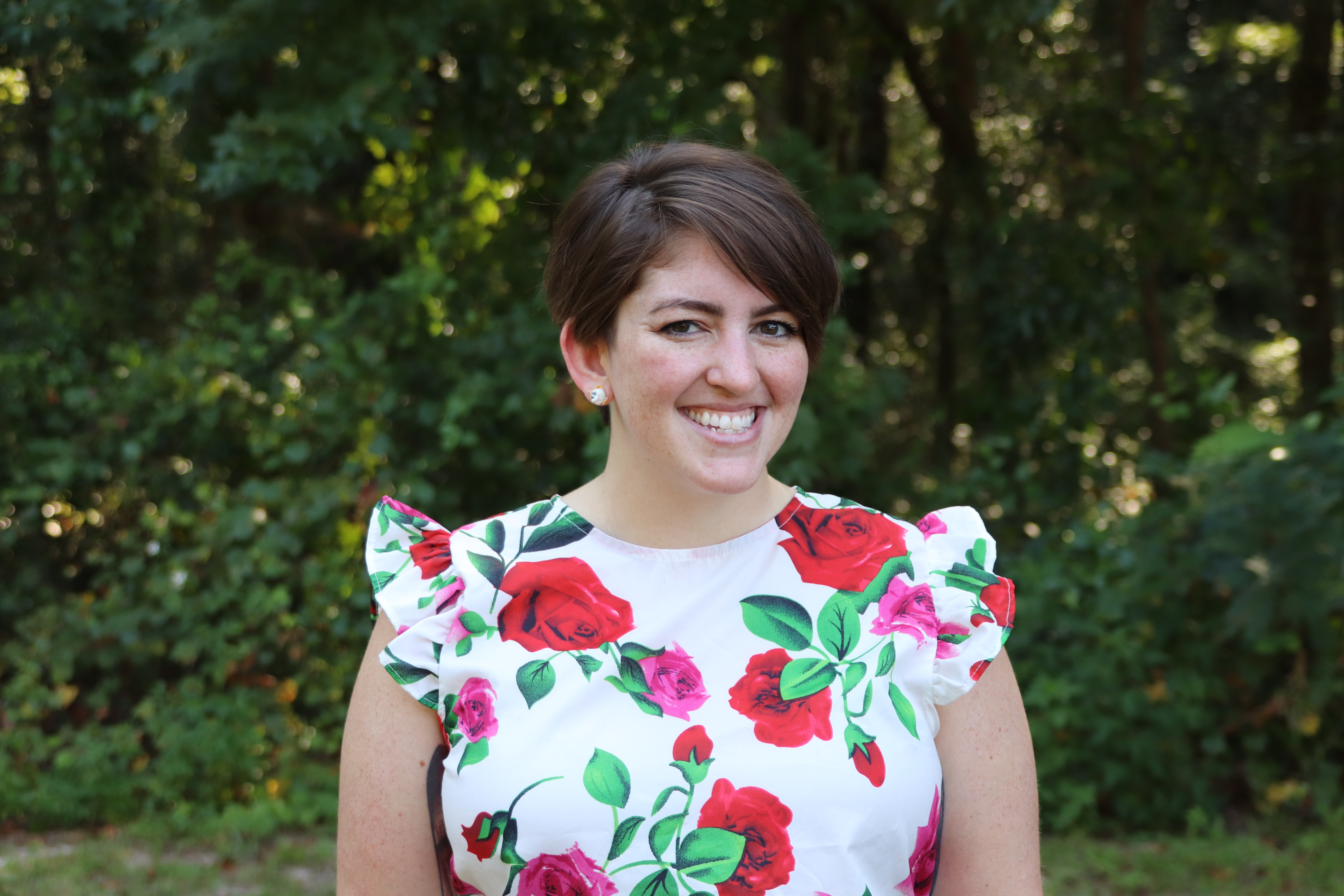 I became an artist the second I started copying my sister's drawings at a very young age (sorry, Tana!) and continued with art through college, attending the Herron School of Art & Design at IUPUI in Indianapolis, IN and graduated with a double degree in Art Education and Fine Arts. Using memories of home and my youth as a catalyst, I found my artistic voice and regularly work on commissions now. What took me longer to discover was how I could harness my love for creativity, education, and curiosity and share that gift with an audience, especially children.
I spent a few years at The Children's Museum of Indianapolis, where I provided public programming to children and families of all ages before moving to Des Moines, Iowa to work at the Des Moines Art Center managing their children, teen, and family community programs. What I have learned is that I have preserved and maintained my ability for imagination, for curiosity, for creativity through the power of children and working with their endless energy. What excites me is sharing my skills and knowledge, but really seeing it blossom in each individual that I get to work with. I want these children to see themselves in their PBS programming, to see their own abilities, and to get curious about their futures.
Flash-forward 23 years from that star-struck little girl seeing her face on Arthur, I'm privileged to be working directly with PBS Kids programming. PBS helped me learn, discover, and imagine as a kid, and now I have the best opportunity to bring what I have to offer to the Tallahassee and surrounding communities through the PBS platform. And I can't wait to get started.
WFSU Education & Engagement is so excited to welcome Haley to our team… and it seems extra fitting that as Haley joins us, PBS KIDS will be sharing new episodes of Arthur in October 2019!