Parents, we know you're working hard right now! For us apartment-dwellers, sheltering in place has been a challenge! I don't have a yard, I don't have more than one floor to work in or space myself from my partner who is also working from home, and I have immediate neighbors who may be more-than-bothered when I'm blasting music and dancing with my virtual fitness coach. And for those of us with children living in an apartment, it might be even more of a challenge! Children need to run and play, observe, ask questions, and explore. With limited access to public spaces, how do we keep them busy, engaged, and entertained in our apartment home spaces?
Here are some activity suggestions to keep those kiddos busy, learning, and having fun!
---
Plant a Mini-Garden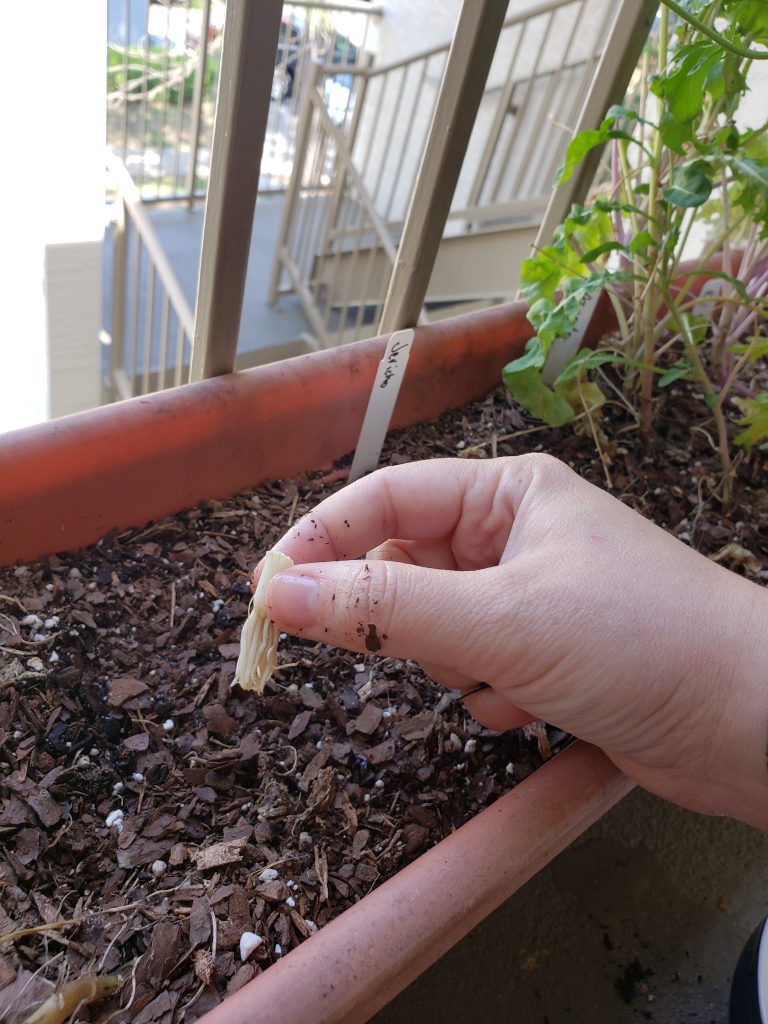 Staying connected to nature is essential! I may not have a yard or even a patio really, but I do have an outdoor entry-way to my front door and I have some windows that get decent sun-time. Use this PBS KIDS resource featuring Nature Cat to learn how you can plant your own garden at home and keep track of it. Bring the learning full circle with this video collection about plants, science, and gardening on PBS LearningMedia.
Don't have seeds? Try using food scraps such as the root ends of green onions, a garlic bulb, or the end of a celery bunch and simply stick them in your soil, give them plenty of sun, and water them. They will reroot themselves and generate new edible plants.
Don't have soil? Put your food scraps in a cup or glass with water and they will regenerate; just be careful not to drown them!
---
At-Home Scavenger Hunts
Scavenger hunts can keep kids busy for hours! With this activity you're sharpening observation skills and helping develop counting and sorting.
Try some of these suggested prompts for your scavenger hunt:
Find things that start with the letter of your name
Find 5 things in the kitchen, 4 things in the bathroom, 3 things in the living room, 2 things from your room, and 1 thing from the closet

Then sort objects by size or color

If you have access to an outdoor space, try scavenging for objects in nature. (Just be sure to put things back and not disturb animals in their natural habitats!) Here's a scavenger hunt sheet featuring Nature Cat!
Find objects that are only a certain color or shape
---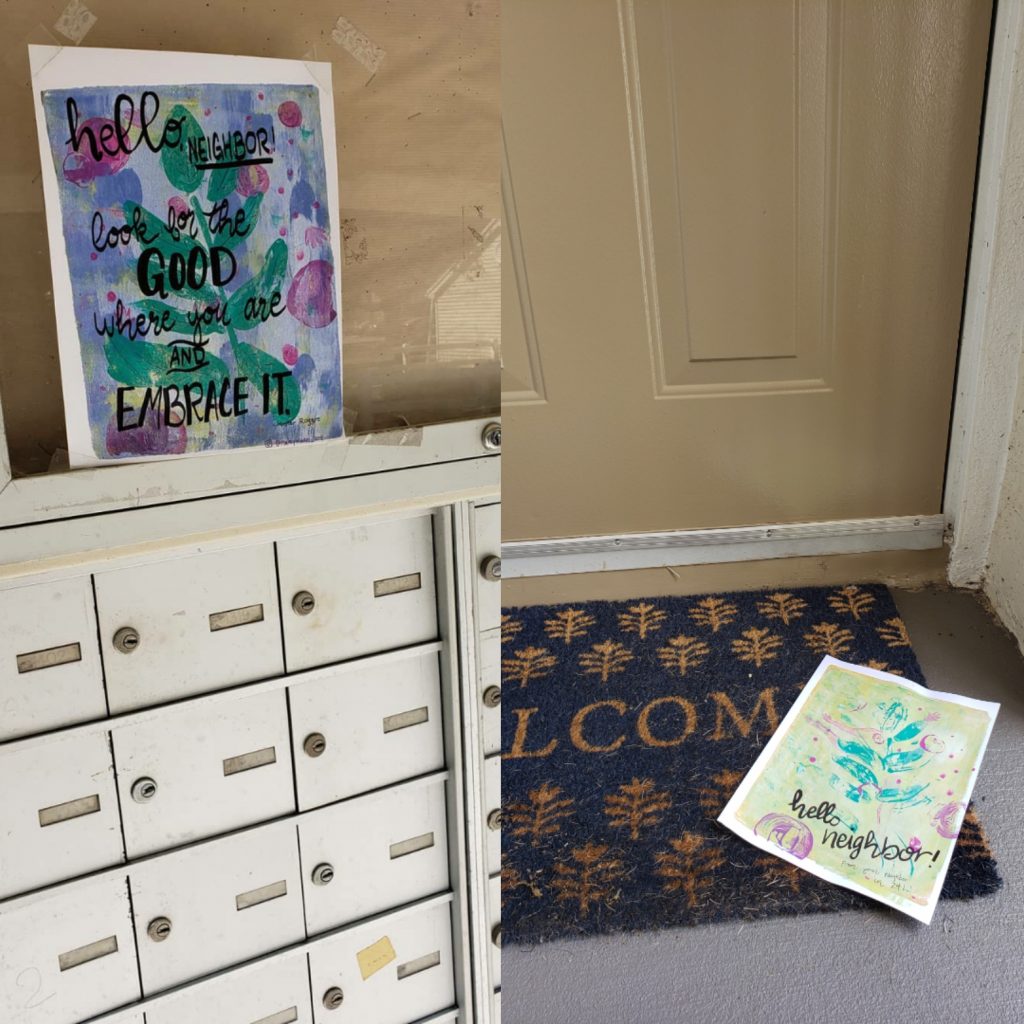 Won't You Be My Neighbor?
Living in an apartment building doesn't always mean you get to know your neighbors. Practice literacy skills, community kindness, and social distancing by writing encouraging messages, drawing pictures, making a card, or craft and leaving it on your neighbors' doorstep.

Prefer to keep your kiddos inside? Check out this Daniel Tiger interactive where your child can design and create cards online instead!
---
Put on a Play
Encourage creative play by empowering your kiddo to write and act in their own play. If you're working from home, encourage your young one to come up with their own story and practice it for a performance to be put on at a certain time; that way you can work (hopefully uninterrupted) in the meantime. Check out this PBS KIDS resource for putting on a shadow play.
---
Bring Back the Classic Blanket and Pillow Fort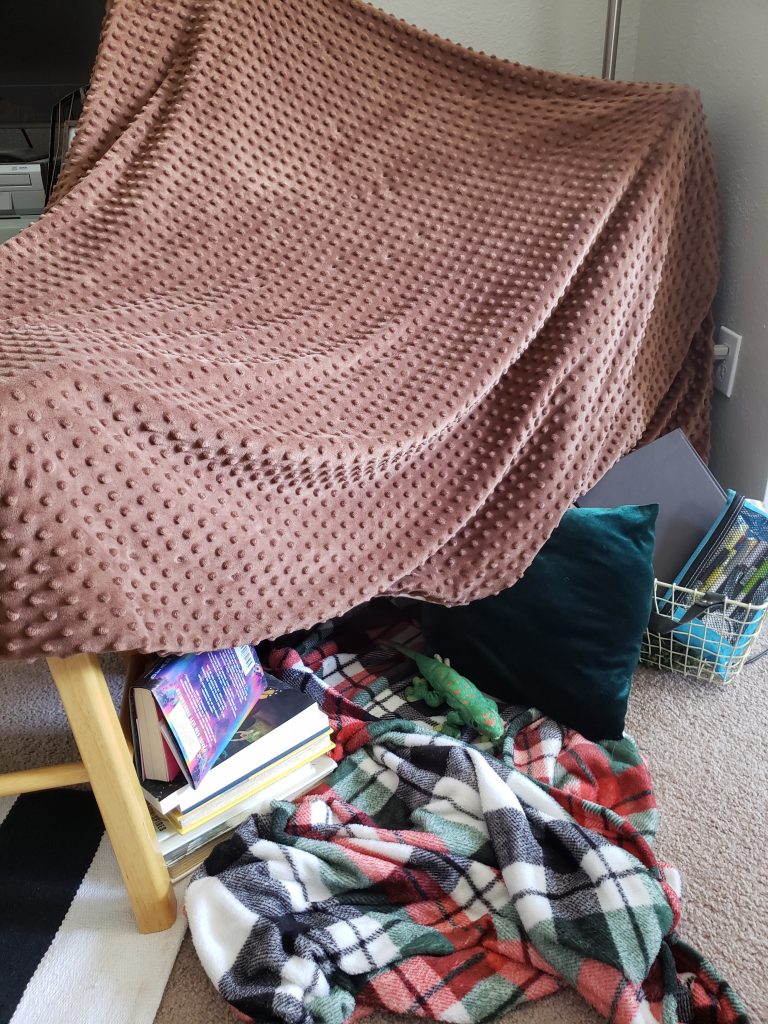 Kids learn through play! Let your kids use the couch cushions, chairs, sheets, blankets, and pillows to build and engineer their own fort. For an added challenge, have them draw their fort design before building. They can still work on homework and other activities in their fort, so they feel like they have a space to themselves for a while.
For an added bonus, check out this resource on how to build a fort using tape and newspaper!
---
Share what you and your kids have been doing with us on our Facebook page or tag us on Instagram (@wfsueducation).