We asked Misty Penton to share a little with us about Muscogee tradition and turkeys! Read on and learn along with us…
When my grandson was a few months old, and very healthy, one of our community members saw him for the first time and gave him a Muscogee nickname…Penwvci  pronounced Benwahgee or 'Little Turkey'. It was to us both a funny, and honorable nickname.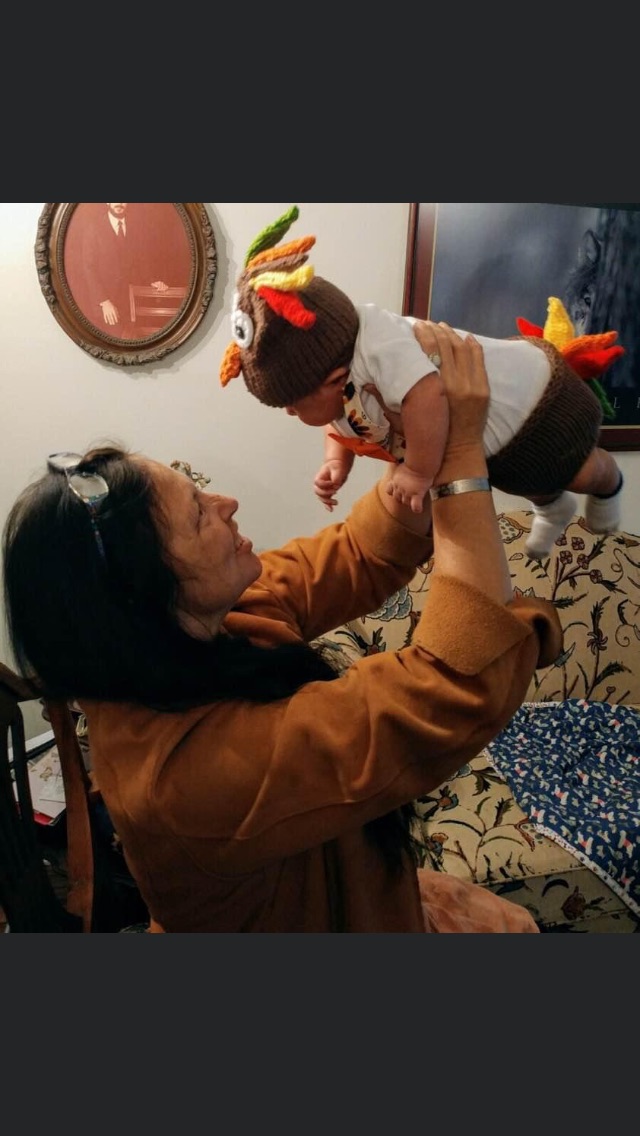 So, most folks wouldn't think it would be too difficult to find out a few details about the ceremonial and symbolic meaning of our regions' Wild Turkeys.  However, most folks don't know that the Muscogee ceremonial cycle is May-November, the growing season, and we are now moving into the winter when they may rest with family.  The winter is when the leaders are supposed to rest!  I was reminded that like the bear, they must hibernate.  Well, for the sake of knowledge, we 'Poked the Bear' so to speak, and here is what he shared as important Turkey values for the Muscogee:
The male wild turkey will protect his family at all costs. He is considered a mighty warrior.
A male turkey has a beard which resembles a scalp – a sign of warrior.
Women wear turkey 'mantles' or feather capes made of turkey feathers (the coppery colored feathers only) as a sign of fertility and growth.
Turkey symbols are associated with Leaders, primarily Mekkos (chief) and women (feather capes), and warriors of both sexes who have earned achievement in some way (this could be all types of ways; success in the face of hardship, resilient leaders).
As natives we always honor 'All Our Relations', but am happy to share a bit about the interesting worldview and continuing perspectives we maintain about the Turkey during this precious family season.
Enjoy your Harvest and Mvto (Thank you, and It is as it Should Be, in Muscogee)!
Written by: Misty Penton
Photo credit: April D. Penton and Lynn Ivory