At WFSU, we constantly champion PBS Learning Media as the number one tool to support parents and educators with free and accessible educational resources. If you've been to any of our events, then you've probably heard us talking about it before.
Today, though, I'd like to take a deep look at PBS Learning Media. What is it? What do teachers think of it? And how has the pandemic affected online use?
What is PBS Learning Media?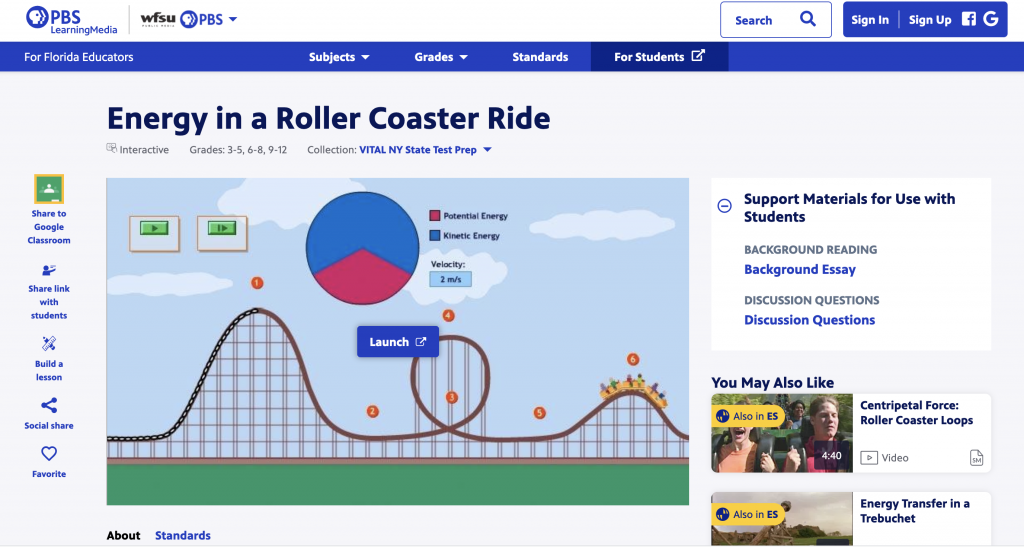 PBS Learning Media is essentially a giant collection of educational content for students of all ages. The website has over 100,000 different resources: this includes videos, games, lesson plans, music—pretty much anything you could possibly want as an educator. The lessons on PBS Learning Media also tell you which state and national education standards they are addressing. What's more is that many lesson plans on the website incorporate some of your favorite PBS characters and brands: Elinor Wonders Why, Donkey Hodie, and even Crash Course are all featured collections on the site. The site even offers professional development courses for teachers and self-paced learning modules for K-2 teachers.
From the Teachers' Mouths
Here are some quick numbers: 
In a recent national survey, about 75% of teachers reported that PBS Learning Media helps them motivate students, respond to different learning styles, and reinforce and expand on educational content. About 70% agreed that technology gives them new and exciting ways to teach.  
Teachers are also using technology in the classroom more than ever before. That same study noted that more than 50% of teachers across the country are implementing technology in their classrooms, and more than 60% of teachers have access to an interactive whiteboard in their classes. This access means that sharing PBS Learning Media content to the class is easier than it's ever been before. 
By the Numbers
Looking at analytics for website usage during the pandemic comes with a unique set of challenges. There are a lot of mediating factors that we need to consider: are people tired of using computers? If so, when did that start to show up in our figures? Does that vary by region at all? The unique set of circumstances that COVID has brought us can make looking at numbers a head-scratcher at times.  
That said, let's look at some figures from our Big Bend viewing area. These numbers represent how many new local users we have gotten on PBS Learning media in different time periods.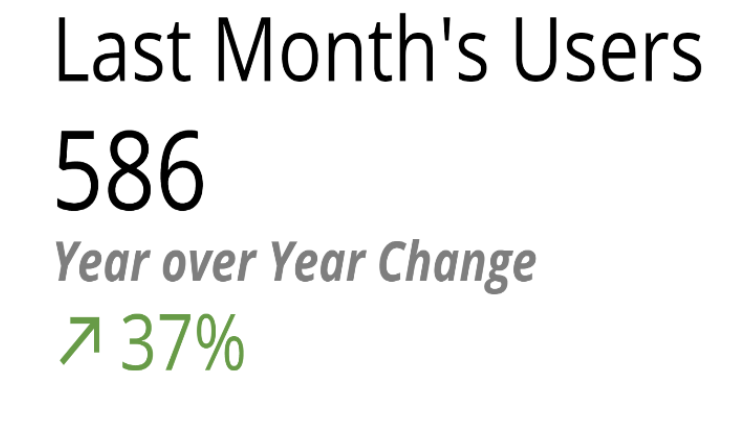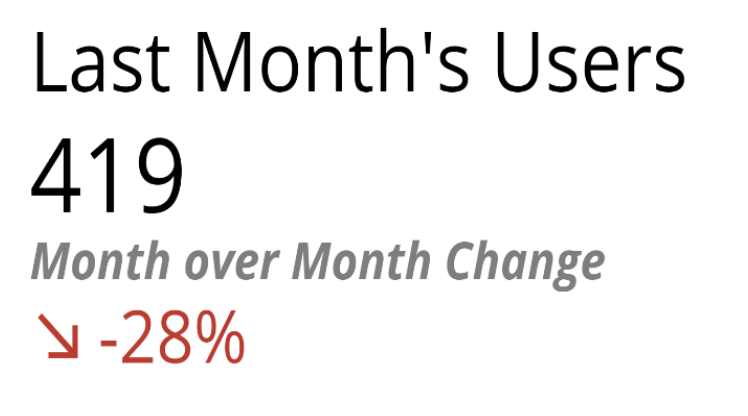 Our local PBS Learning Media viewers have gone up from this time last year. In some ways, this kind of data is more of a reflection on Zoom burnout and how it has spread regionally. In any case, the pandemic has likely helped WFSU gain more users over the course of the past year. 37% growth seems really staggering. Makes you wonder if we see similar growth by checking month-to-month data.
Nope. So, some quick analysis: this time last year, we had about 369 new users compared to this year's 586. A 37% increase. But, when we look at how new users have been changing more recently, we see what looks like a drastic change. Could it be that the infamous Zoom burnout just took a while to manifest here in Tallahassee? We are a resilient bunch. 
Looking at the rest of the data, it seems that there may have been a major shift somewhat recently in our pool of users. Looking at how our users compare from last month to three months ago, we see that we gained 81% less new users. Ouch. But if we look at how our last quarter compared to new user influx from 3 quarters ago…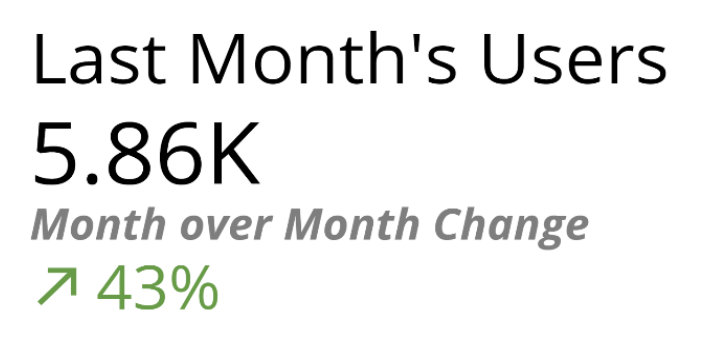 We see a huge increase again! If the goal here is to identify when Zoom burnout (and screen burnout in general) happened for us locally, then this data makes me think that it may have not started until around a year ago. That said, it's lightening up in a big way
Despite the fact that many workplaces are still relying on remote work and virtual meetings, we are starting to gain new users at a much better rate than we were a year ago. Maybe calling it "Zoom Burnout" isn't a fair term, and we've all just needed some time to transition. Nowadays we're struggling to keep up with new user numbers, and we're still growing overall. Is it Zoom Burnout 2.0? Does it have to do with parents and teachers needing PBS Learning Media over the summer to plan out their curriculum? Maybe teachers were so swamped last year trying to come up with virtual lesson plans, they felt it was necessary to rely on the pre-made lessons on PBS Learning Media more than ever before!? Maybe it's a combination of the three?  
I wouldn't be surprised to see more drastic changes in these numbers in the coming months—with the school cycle and COVID-19 being powerful mediating factors, looking at these kinds of numbers helps us understand how the pandemic has affected our learning and our local educators. We just have to keep in mind that these statistics don't tell the whole story—we can, however, infer that PBS Learning Media has demonstrated itself as a valuable tool to local educators throughout the pandemic. 
Educators and/or parents reading this: have you used PBS Learning Media in the past year? We love anecdotes. Feel welcome to share your experiences with PBS Learning Media with us. We can be found on Facebook, Instagram, our website, or reached vis email at education@wfsu.org.