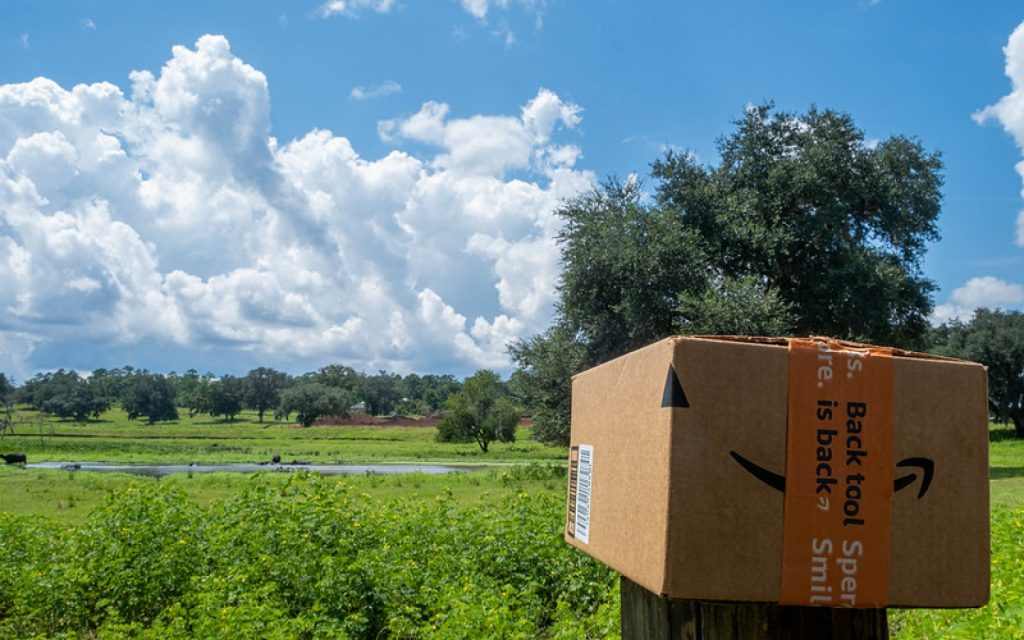 So, do you think you might want to work at Amazon?
Did you catch the recent story by the WFSU News team's intern, Jasmine Butler, titled "Amazon's new Tallahassee warehouse promises jobs. Who will get them?" If so, then you, your family members, and your friends may be considering a career move!
The prospects are exciting. Amazon is offering benefits that include college tuition, health insurance, and vacation time. And if that isn't enough, wages start at $15 an hour. For many, this could be a real boost in pay, not to mention an opportunity to learn and grow with a company that shows no signs of slowing down.
I can't help but think how this slew of opportunities could positively affect freshly graduated students in the area. For some, the hunt for a job is just the beginning. Do they have the skills necessary? If not, will Amazon train them? My curiosity got the best of me. I had to know Amazon's qualifications and requirements for hiring.
A quick Google search took me to https://www.amazon.jobs/. Then, I ventured further down the Google rabbit hole and found out that there are already three positions listed in Tallahassee—and a host more for Florida that can be done virtually! The three Tallahassee positions are for a Data Scientist, a Senior Database Consultant, and a Data Architect. OK, these are clearly not entry-level jobs. All three are heavily data-driven! GULP! Data means math, it means technology, it means science!
You can read all about becoming an Amazon Data Scientist here, but I have provided a summary below.
"At Amazon Web Services (AWS), we are helping large enterprises build ML models on the AWS Cloud. We are applying predictive technology to large volumes of data and against a wide spectrum of problems. AWS Professional Services works together with AWS customers to address their business needs using AI solutions.

AWS Professional Services is a unique consulting team. We pride ourselves on being customer obsessed and highly focused on the AI enablement of our customers. If you have experience with AI, including building ML models, we'd like to have you join our team. You will get to work with an innovative company, with great teammates, and have a lot of fun helping our customers. A successful candidate will be a person who enjoys diving deep into data, doing analysis, discovering root causes, and designing long-term solutions."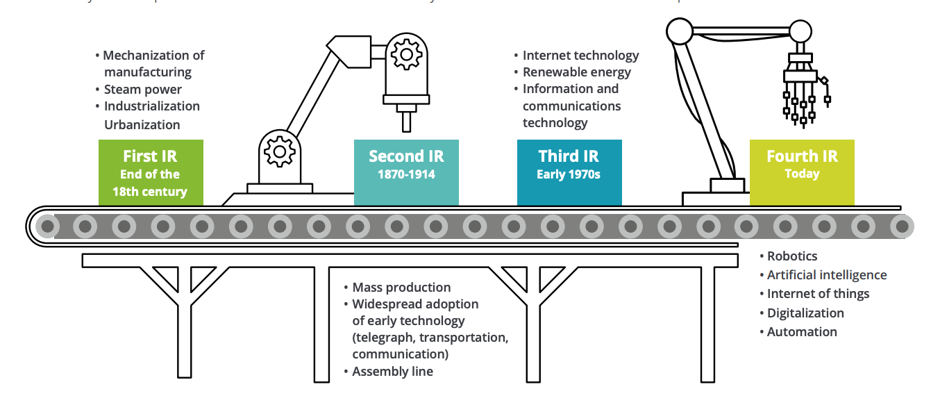 Let's translate this for non-tech folks:
ML or Machine Learning of AI is based on the notion that machines can learn—on their own—from data. Machines will be able to identify patterns in the data that can make decisions without people.
Oh wait… you're probably wondering what AI is. AI is Artificial Intelligence, You're probably familiar with the term if you're a fan of science-fiction movies. AI is a branch of computer science that builds smart machines that perform tasks that typically require human intelligence. Want to know more? Check out builtin.com. It's fascinating!
It may seem like these concepts are a bit futuristic, but AI is a part of our daily lives! Do you enjoy watching Netflix or perusing your favorite social media platform? Have you mentioned a certain shoe you've had your eye on, and then, magically, seen ads for that coveted foot apparel appear later in a social media newsfeed?
If you are nodding your head yes, then you've already interacted with AI. Somewhere along the line, the information you've shared was picked up by AI and used to provide you with movie suggestions and targeted ads. All of this happens in minutes! A set of complex actions was devised and implemented without any human interaction.
Now, these are small examples of the many ways that AI affects our lives, but we don't have to bow down to our robot overlords just yet. These processes began with humans. Humans built the machines. Humans created the code that made these processes possible. People ask the questions and find answers in the data. These skills, abilities, and related knowledge are essential. Who knows what type of world toddlers today will find themselves in when they reach maturity and start searching for jobs? That's in 2033, it's not that far away!

The World of Work is rapidly changing, it's one of the reasons why WFSU Public Media is working closely with PBS KIDS and the Corporation for Public Broadcasting (CPB) as a Ready To Learn station. We are here to help!
Over the next four years, we will continue to pilot new programs and foster innovative ideas focused on allowing children to learn through play! We want our kids curious and eager to learn more so that they are prepared to explore all of their options in 2033.
So, let them play with blocks, draw with chalk on the sidewalk, play hop-scotch and sort out different colored beads. These activities will lead to building code, sustainable cars, and homes, and working collaboratively to take on more complex tasks in the future. Building strong foundations in literacy and math is where it all starts. Our future is in their small hands, and our job is to help keep them curious and motivated!