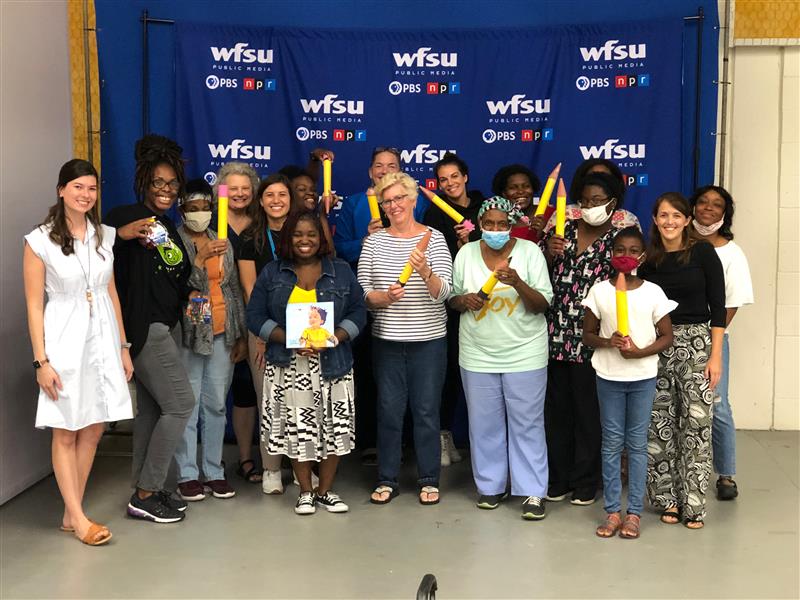 Part of the mission of PBS, PBS KIDS, NPR, and CPB (Corporation of Public Broadcasting) is,
"To ensure universal access to non-commercial, high-quality content, free of charge, by supporting local public television and radio stations in rural, small-town, and urban communities across the country. Furthermore, CPB has a special responsibility to develop content that addresses the needs of underserved and unserved audiences, particularly children and minorities."
Some of the programs provided by CPB are classified as professional development for educators of young children. There are general degree and certification requirements and professional certificates in specific subjects. Some subjects require additional endorsements, such as Athletic Coaching, English to Speakers of Other Languages (ESOL), Gifted, and Reading. Here in Florida, a teacher must renew their Professional Educator's Certificate every five years to keep it valid by:
Earning at least 120 in-service points during your current validity period to renew your certificate.

Twenty of those points (minimum) must come from training in teaching students with disabilities (SWD).
To keep certification up-to-date, teachers must also attend specific training sessions. Sessions are specific to new curricula and materials, adherence to new legislation regarding teachers, and teacher conferences. Sometimes teachers must pay fees associated with ongoing professional development requirements.
The WFSU Education team offers many services related to maintaining teaching requirements free of charge. Here are some ways our team helps teachers manage their load.
In an Education Week article, "What Works—and What Doesn't—in Teacher PD", Madeline Will shares a new research paper that examines what works in the professional development field. She lists five critical areas for what works best, and we agree! These include…
PD should focus on instructional practices rather than content knowledge.

"Identifying key teaching strategies and providing support for carrying out those changes in the classroom—was found to be more effective for improving student outcomes."

PD should prioritize concrete materials for practice over general principles.

"Emphasize more general principals to promote broader and more lasting changes in instruction, but leave it up to the teachers to integrate those changes in their existing lessons, materials, and assessments."

PD should help teachers build relationships with students.

"Research has shown that strong teacher-student relationships can lead to higher student academic engagement, better attendance, grades, fewer disruptive behaviors, suspensions, and lower school dropout rates."

Coaching and teacher collaboration are key strategies

"Coaching can include modeling instruction, co-planning lessons, direct feedback, and other consultations and support."

Follow-up meetings add to the effectiveness of PD or coaching.

"Teachers can share their experiences implementing the practices learned and receive feedback from colleagues and program facilitators." 
If you are a teacher who needs an opportunity to fulfill your recertification or, maybe, some inspiration for your instruction, the WFSU Education Team can help! We offer monthly PD opportunities. We are also happy to come to you and your school. PBS and PBS KIDS resources are at the center of our PD workshops. Not only are they research-based and standards-aligned, but they are certifiably fun! Come and see for yourself. Find information about our upcoming workshops on our events page.
If you would like to know more about the teaching profession, there is a PBS resource for that too! Check out the documentary series "Only A Teacher." It explores the diverse faces of American teachers and their many roles from the 1830s through the immediate present. Click to find Only A Teacher.