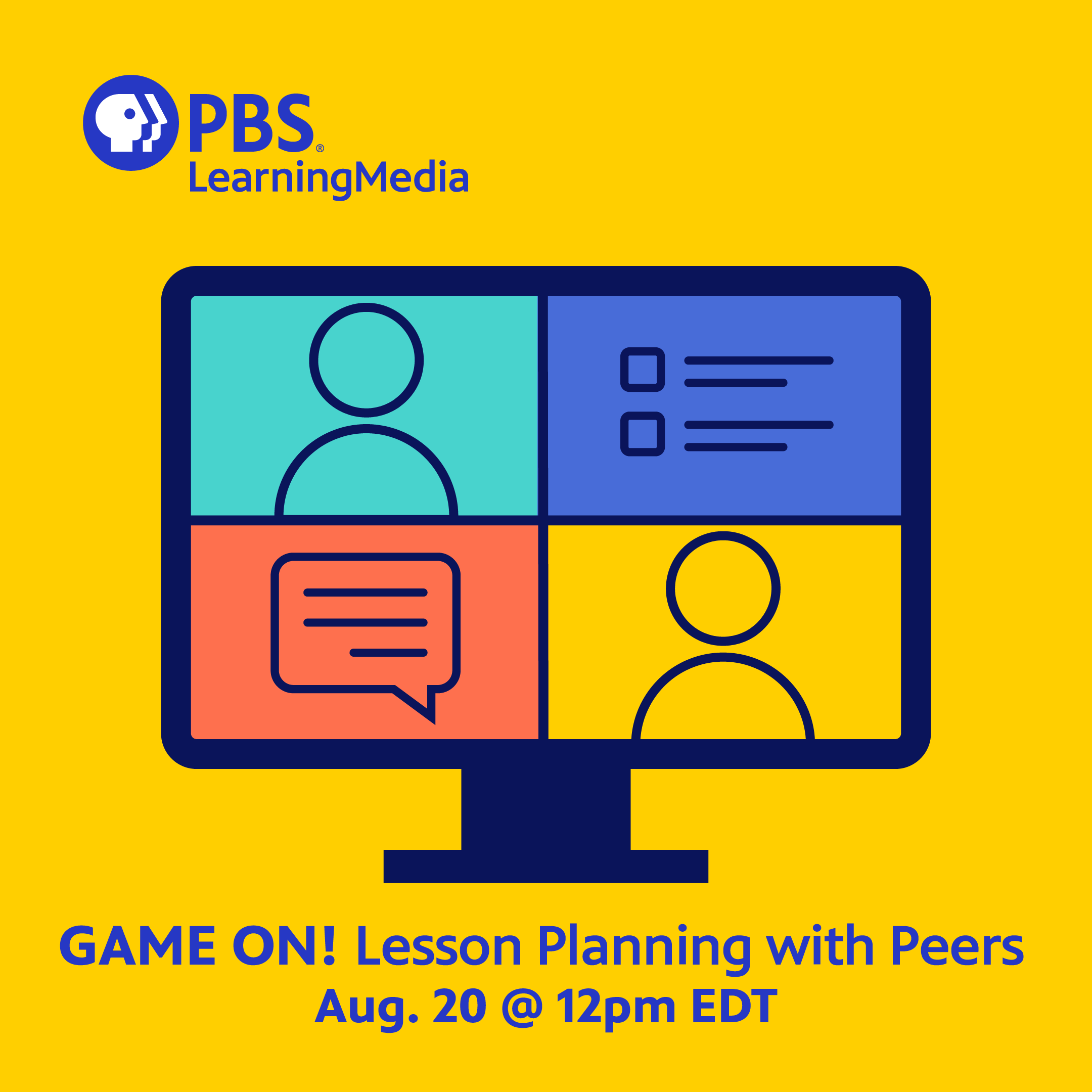 GAME ON: Lesson Planning with Peers
Educators: are you ready for challenge? An escape from everyday professional learning? Imagine 10 educators locked in a virtual room together, with only a few clues to escape–would your team make it out?
Test your "breakout" skills in our PBS BreakoutEDU challenge that will not only introduce you to all the ways you can use PBS LearningMedia in your classroom (virtual or in-person), but will also inspire you to "gamify" learning for your students!
This collaborative style approach to teaching will introduce you to the potential of BreakoutEDU, highlight PBS LearningMedia tools, collections and resources, and connect you to other educators from around the country! Our PBS Digital Innovator All-Stars will kick off with some virtual learning tips and then the fun begins! All teams will leave feeling inspired and ready for the new school year, and winning teams will leave with a subscription to BreakoutEdu! Plus, all educators will receive one-hour professional learning attendance certificates. We hope you'll join us, and escape from ordinary professional learning experiences!
This event is limited to 1,000 attendees and active participation is required. No preparation work is necessary.