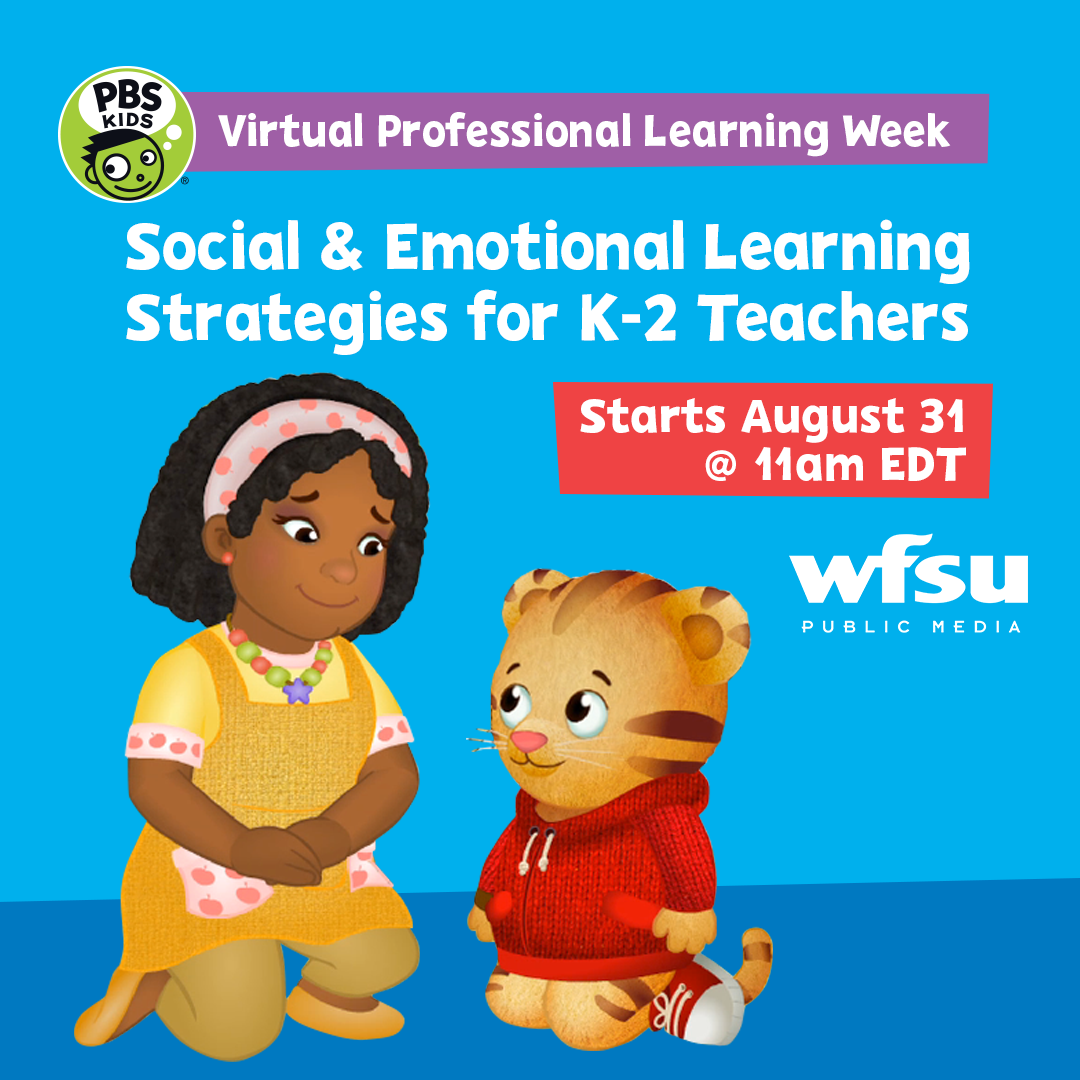 PBS KIDS Virtual Professional Learning Week: Social & Emotional Learning Strategies for K-2 Teachers
Are you concerned about the trauma your students have experienced over the past several months? Recent times have brought difficult experiences to young children's lives – coronavirus pandemic, painful racial injustices, limited time with friends, lost learning and complicated experiences – that might come to a head when they step through your (virtual?) classroom door.
Join PBS KIDS for a week of professional learning, where we will explore strategies for naming, rating, and regulating emotion so we can reflect on how these practices can be used with early learners regardless of our spaces. Designed and led by 2018 PBS KIDS Early Learning Champions Shelly Bautista and Will Tolliver Jr, educators will come to understand best practices in supporting social-emotional roots for young learners.
This is your chance to actively engage in learning, creating and practicing strategies centered in validating your learners social-emotional needs – no matter how they express them.