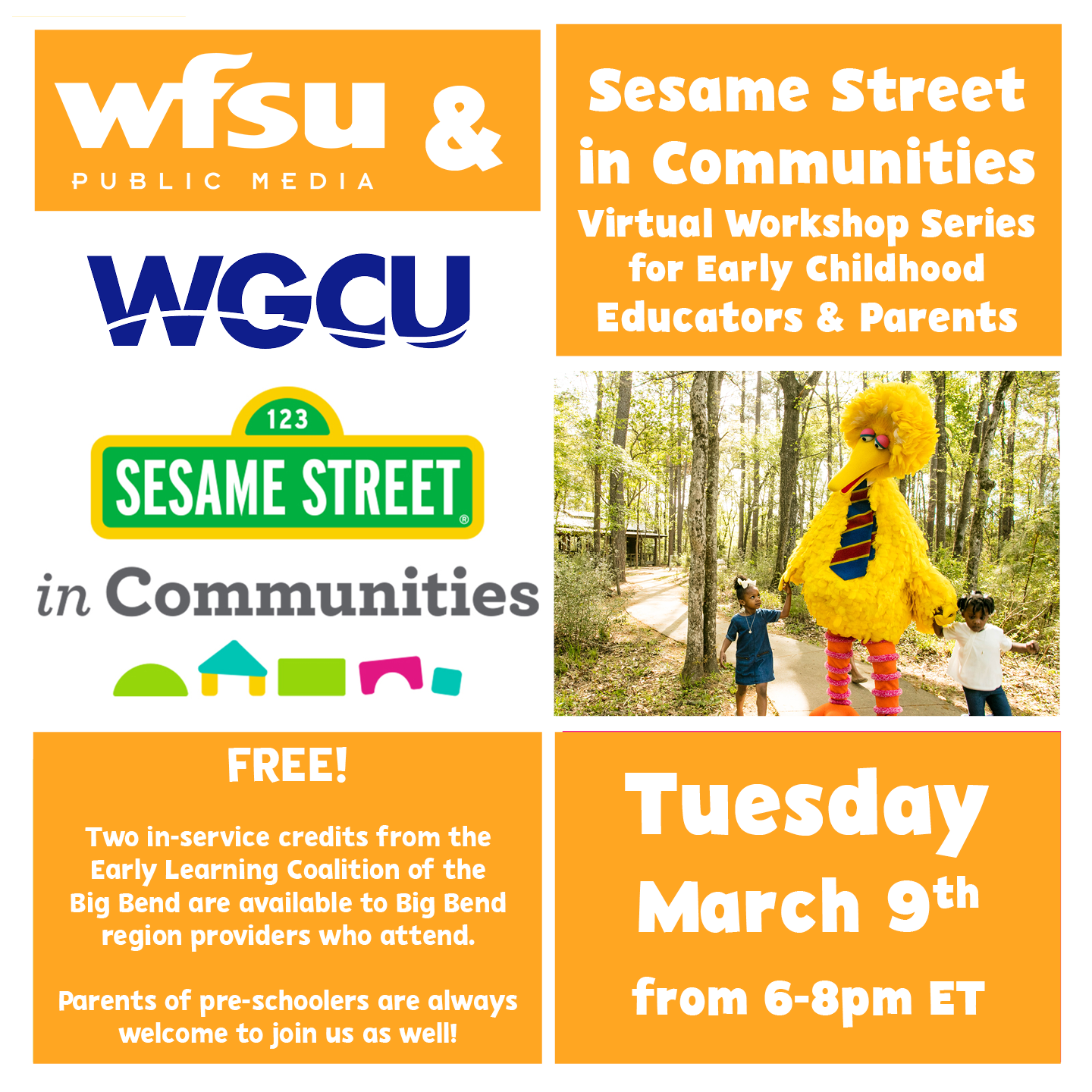 Sesame Street in Communities with WGCU: Virtual Workshop for Educators and Parents
Join us for a special Sesame Street in Communities (SSIC) Workshop for Early Childhood Educators, co-presented by WGCU Public Media in Fort Myers and WFSU Public Media in Tallahassee, Florida. In this workshop, we will share SSIC resources to use in your classroom or home to help children ages 2-5. Topics will include literacy, routines, and offering comfort. Discuss with your fellow providers how you might or have used SSIC resources, share new resources, play games, and learn together!
We will have a follow-up session on Saturday, March 27 (time TBD) to share out our experiences with SSIC. Attendees of our March 9 workshop are encouraged to attend the follow-up session.
For Tallahassee-area participants:
Two in-service hours are available for early educators who are located in the Big Bend and Northwest region of Florida. Certificates of Completion also available for providers outside of the Early Learning Coalition of the Big Bend or Northwest Florida's service areas.