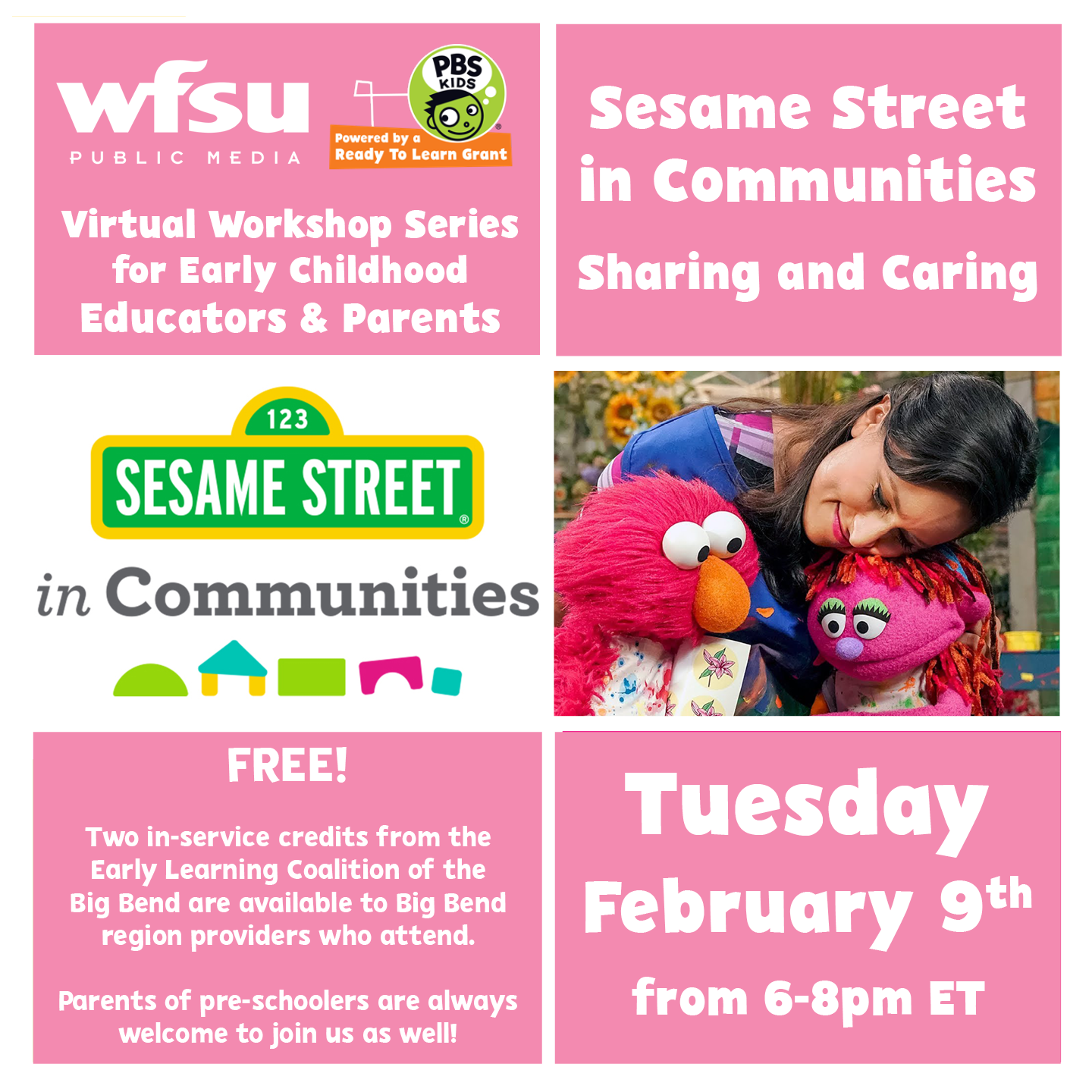 Sesame Street in Communities – Caring and Sharing for Early Childhood: Virtual Workshop for Educators and Parents
Join WFSU Public Media's Education & Engagement team for an evening all about Caring and Sharing from Sesame Street in Communities (SSIC). 2020 was tough for us all, including our little learners. In this workshop, we will show how to use SSIC resources in your classroom or home to help children ages 2-5 navigate big feelings and traumatic experiences through art activities, videos, stories, and games.
Two in-service hours are available for early educators who are located in the Big Bend and Northwest region of Florida. Certificates of Completion also available for providers outside of the Early Learning Coalition of the Big Bend or Northwest Florida's service areas. Parents of preschoolers are invited to join us as well!