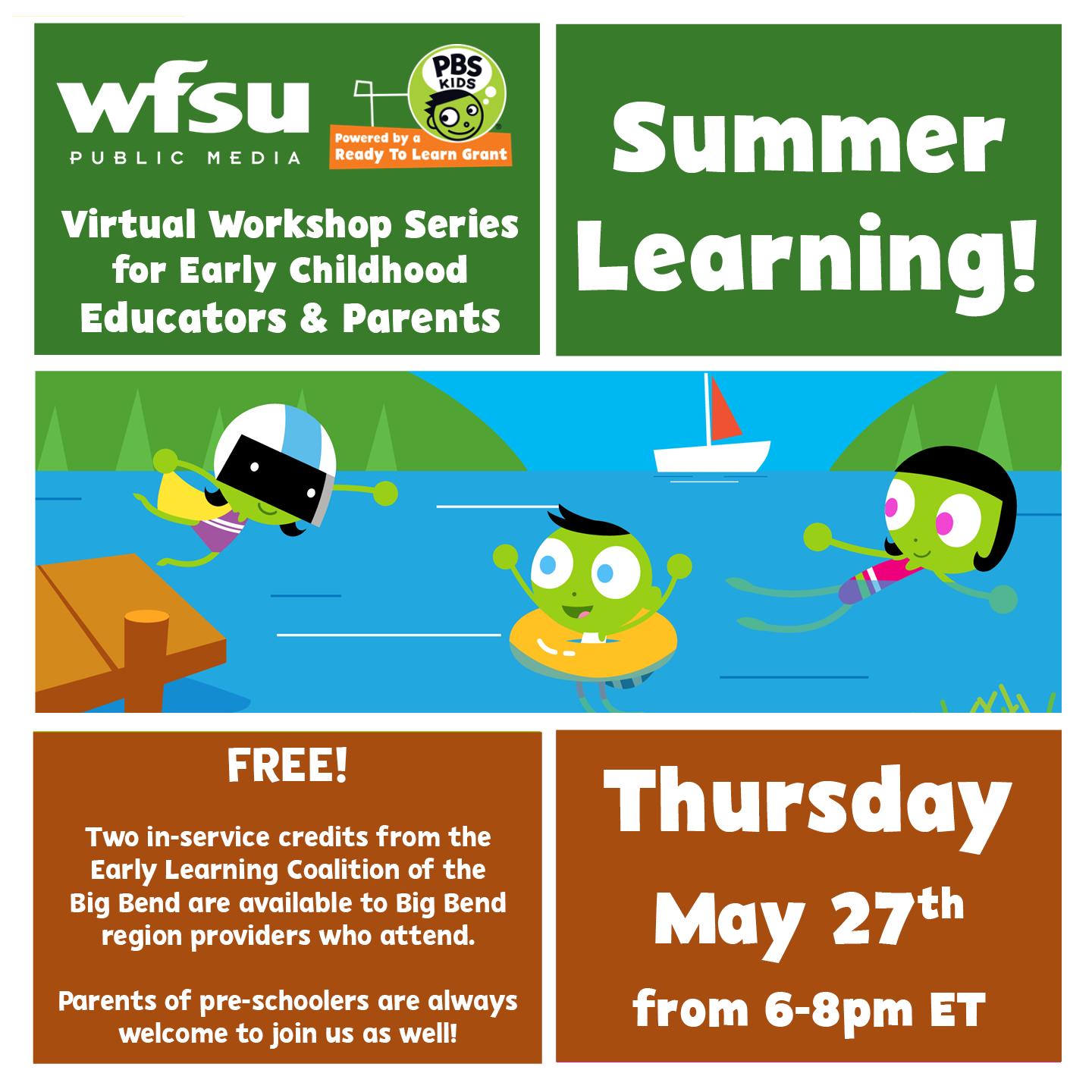 Summer Learning! Virtual Workshop for Early Childhood Educators and Parents
Join WFSU Public Media's Education & Engagement team for an interactive, virtual workshop to learn about PBS KIDS, PBS LearningMedia, and WFSU resources for a summer full of learning and fun!
Two in-service hours are available for early educators who are located in the Big Bend region of Florida. Certificates of Completion also available for providers outside of the Early Learning Coalition of the Big Bend's service area. Parents of preschoolers are invited to join us as well!